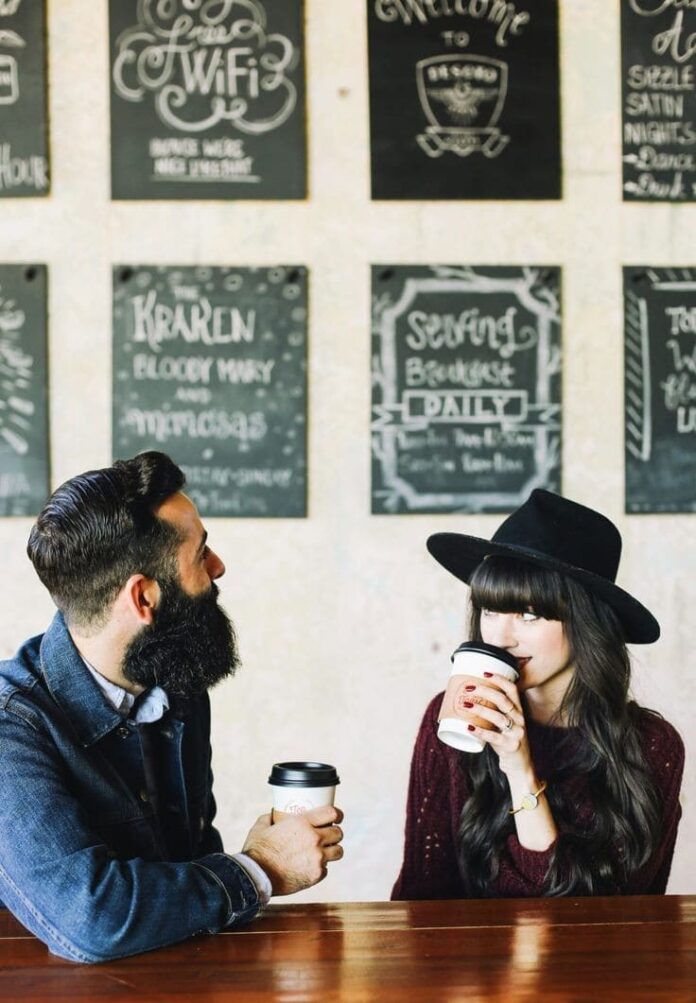 Disclaimer: The views and opinions expressed in this article are those of the authors and do not necessarily reflect the official position of Boiling Waters PH.
Hi,
You know back then, for some reason I always wanted a partner with a name that starts with the letter E.
Cheezy it may sound, but the reason why the letter E is because I want our love to be E-ternal. HAHAHA! Lol.
But as I grow up, I learned that it doesn't matter what your name is, what matters is who you are.
This is my love letter from my heart to yours.
I have been praying for you.
And I know that God is preparing you as He prepares me for you.

Your coming into my life is an assurance of a beautiful tomorrow filled with laughter, happiness, and great tidings. Your love will be my strength and courage to face every circumstance and go through the ups and downs of life with a grateful heart. Your happiness is my goal with the dawn of each day. May the good Lord continue to keep you safe. I am waiting for you.
While you are busy reading this article, try mo rin makinig sa episode namin:
I may not have met you yet, but you already mean so much to me and no words can describe you enough. You're my everything, and you will always mean the world to me. The thought of you coming into my life gave me a reason to live and look forward to every sunrise. Life is worth living with you right next to me. And I want you to know that I will always cherish every moment with you.
I am excited to meet you.
I know that with you is where my heart, soul, and body will find solace and peace.
I realize that I can't give you the world, yet I guarantee to clutch you perpetually, there isn't anything that would give me more prominent delight than to see you glad consistently, you are the best thing since God made man, everlastingly you will be the sovereign of my heart, your affection is everything to me.
I am ready for you.
It's so cold today here in Pasig City, as I write this letter.
I hope you're ready to spend days like these. We'll cuddle up in the blankets watching Netflix.
Be ready for my cold feet to touch your back and hitting you in the head with a pillow when you decide to hog the pillows. But don't worry, my kisses and hugs, they're never going to end.
Just be ready to be loved relentlessly, be ready to be loved like you never have been before.
I
I am excited to spend time with you. I know without a doubt it will be the best thing ever. It's the most charming thing I will ever do in my life.
And when there will be times that we will be apart, it will be spent in misery, holding on to see you as soon as possible.
I'll be your solution to your shouts for help and I guarantee to consistently give it my best shot to cause you to feel exceptional. Since that is the thing that you truly are.
I'll consistently kiss you with similar power as I kissed you for the absolute first time. I won't get enough of your lips, your fragrance, and your sweet words loaded with comprehension.

We'll have our awful days, false impressions, and battles. But I guarantee to never permit our issues to be greater than us. We'll generally figure out how to understand each hindrance in our manner.

I will cherish and regard your family like my own. I realize that your folks are essential to you and I'll generally regard that.
If it wasn't for them, you wouldn't have become the astounding individual you are right now.
I need to express gratitude toward them for putting forth such an attempt to raise a lady like you since you are really a magnum opus.
I will never preclude you from resting over at your mother's home on the off chance that you need to and never be distraught at you for picking her over me.

I realize that you love me, however, you should cherish the person who gave you life too. Since a mother is the main unqualified companion. While you invest energy with your mother, I'll likely drink lager with your father, watch basketball together, and making the most of our ideal lives.
'll simply make certain to take a kiss from you when no one's viewing because my lips without yours resemble blossoms without water.
I am out of words to describe or elaborate this feeling in my heart. For now, this is my message. I will keep this love letter alive and will continue to write until the day you will say yes. I know you might have the chance to read this way too early and if you're reading this right now, this love letter is only a quarter of my love for you. The best is yet to come.
I will love you not just for the rest of your life, but also for the rest of mine.
I am waiting for you.
I am excited to meet you.
I am ready for you.
I love you My Palagi.