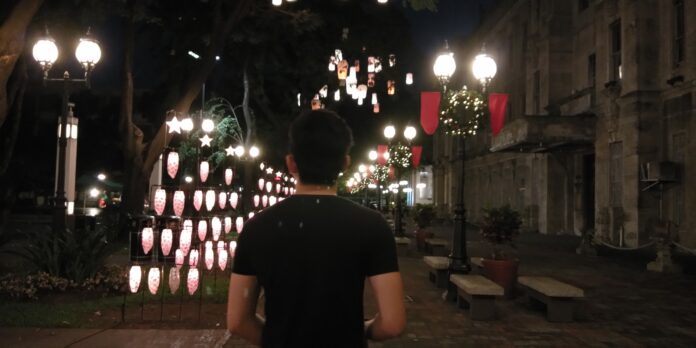 Disclaimer: The views and opinions expressed in this article are those of the authors and do not necessarily reflect the official position of Boiling Waters PH.
This was written prior me knowing the true reason why he broke up with me; he cheated.
He had someone else already, while all along I thought I was at fault. That is how I came up with the title "Apologetic". I was apologetic, I blamed myself for not giving enough, for not doing enough, for not being enough for him. 
From that experience, I learned (in a hard and very painful way) that no matter how hard we try or how much we give, we can never really be enough for someone who doesn't see our worth. But that's okay because someone else does and will. 
I was also reminded of the importance of self love. No matter what life throws at you, you have you and you'll be just fine. 
Thank you, everyone for making time reading this piece of my then broken heart. 
Keep going. Life has so much to offer.
~~
It is painful and I am hurting badly right now but I'll choose to forgive you so I can move forward.
You taught me many things and I appreciate you in everything you did for me though I failed to show or mention it often.
Our relationship was never easy but I was the happiest I can be during those years of us together and I am grateful of you for that.
I always thank God for you. Yes, you are imperfect but so am I and I know we are both works in progress.
Every time I look deep into your eyes I can see brokenness, I am drawn and all I wanted is to mend it for you only to realize at the end that I am the one causing it. If only we made time to talk things out, open up ourselves and express our true emotions to each other.
I know you'll be the best you can be and I always, will always believe in you.
I may have questioned your decisions but know that I supported you genuinely. I'm sorry if I made you feel differently.
My temper is my greatest flaw and I am sorry if I failed to improve it through our time together. I always stumble when it comes to dealing with sudden changes or adjustments. Again, I am a work in progress.
I now know and I accept my faults and shortcomings to you and to our relationship. I wish I could've done differently or maybe better but please know I did what I can and what I thought was enough.
I still do have lots of questions to you but I guess getting the answers will only deepens the wound in our hearts.
I am sorry. Sorry for all the things I've done that made you felt bad and sad, for not being able to understand you more as you need, for not being the person you want me to be.
Sorry if I overlooked your hurting feelings because I too was struggling by my own.
I hope that you'll learn to forgive me too.
You are right. We have things to fix on our own and being together will only make it difficult for us to do so.
I'm now letting you go, my Love.
But it'll take time for me to let go of my love for you.
I am always praying for you.
May the Lord keep you, the Lord make His face shine upon and be gracious to you
The Lord lift His countenance upon you and give you peace wherever you go and whatever you do.
May He surround you with Godly men and women to guide you, minister to you especially on the difficult times. May you learn to trust, not your own understanding alone but learn to seek God's wisdom in everything that you do.
I love you so much, R.