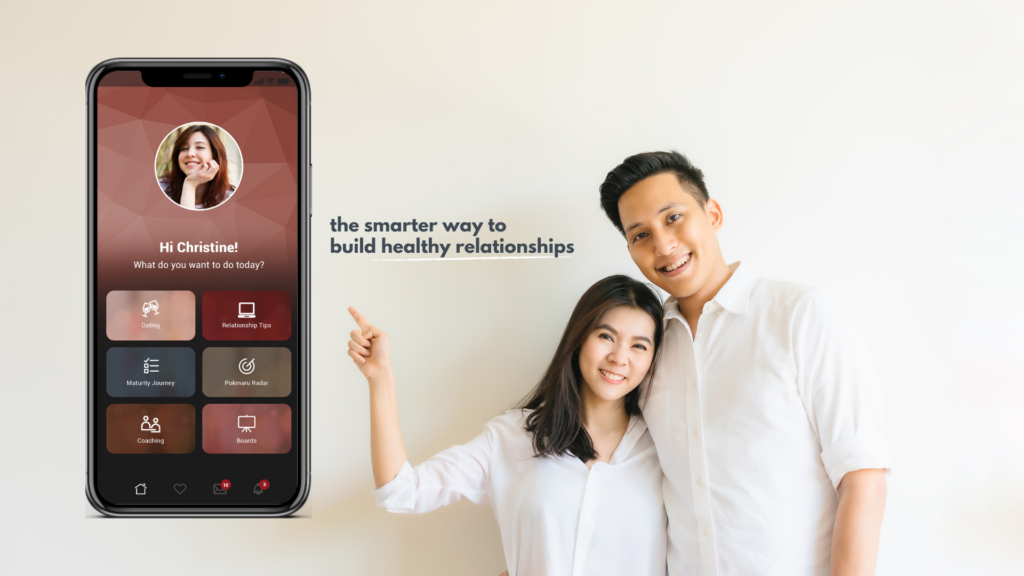 Who We Are
Boiling Waters PH is an online community driven about inspiring healthier and smarter relationships among Filipino young people and young couples. http://boilingwaters.ph.
These App Terms of Service ("Terms") set out rules for visitors of our website and app at www.boilingwaters.ph (our "App" or "Service"). Boiling Waters PH Bdub ("Bdub" or "we") owns and operates our app.
Bdub reserves the right to amend these Terms at any time. We therefore encourage you to revisit these Terms each time you visit our app. By accessing or using our app, you accept these Terms in their entirety. If you do not agree to follow and be bound to these Terms, you must not access, use or download materials from our app.
About these Terms
We may modify these Terms or any additional terms that apply to any service of ours to, for example, reflect changes to the law or changes to our App or App. You should review these Terms regularly. We'll post notice of modifications to these Terms on this page. Changes will not apply retroactively and will become effective no sooner than 14 days after they are posted. However, changes addressing new functions for our App or changes made for legal reasons will be effective immediately. If you do not agree to the modified Terms, you should discontinue your use of our App. If there is a conflict between these Terms and any additional terms that apply to your use of a service of ours, the additional terms will control to the extent of that conflict.
These Terms control the relationship between Bdub and you. They do not create any third party beneficiary rights. If you do not comply with these Terms, and we don't take action right away, this doesn't mean that we are giving up any rights that we may have (such as taking action in the future).
Restrictions
You must comply with the Terms and all applicable laws when accessing or using our app or communicating with us. You must not do or attempt to do any of the following:
use our app to submit, store or transfer any: (i) material that is unlawful, obscene, defamatory, libelous, threatening, harassing, hateful, racially or ethnically offensive, or encourages conduct that would be considered a criminal offense, give rise to civil liability or violate any law; or (ii) material containing software viruses, worms, Trojan horses or other harmful computer code, files, scripts, agents or programs;
interfere with or disrupt the integrity or performance of our app;
use any means to gain unauthorized access to our app or any of our systems, networks or accounts;
probe, scan or test the vulnerability of our app or any network connected to our app;
breach the security or authentication measures on our app or any network connected to our app;
pretend that you are, or that you represent, someone else, or impersonate any other individual or entity; or
take any action that imposes an unreasonable or disproportionately large load on the infrastructure of our app or our systems or networks, or any systems or networks connected to our app or Bdub.
App User Eligibility
Minimum Age
The App is not for use by anyone under the age of 18.
To use the App, you agree that: (1) you must be the "Minimum Age" or older; (2) you will only have one Bdub account, which must be in your real name; and (3) you are not already restricted by Bdub from using the App. Creating an account with false information is a violation of our terms, including accounts registered on behalf of others or persons under the age of 18.
Marital Status
By registering to use or using the App, you represent and warrant that you are single or (if legally married) separated. If you are married and not separated, you may not register to use or use the App.
Criminal History
By requesting to use, registering to use, and/or using the App, you represent and warrant that you have never been convicted of a felony (or other indictable offense) and/or are not required to register as a sex offender with any government entity. BDUB DOES NOT CURRENTLY CONDUCT CRIMINAL BACKGROUND SCREENINGS ON ITS MEMBERS. However, to the extent permissible by applicable law, Bdub reserves the right to conduct any criminal background check, at any time and using available public records, to confirm your compliance with this subsection. BY AGREEING TO THESE TERMS AND CONDITIONS, YOU HEREBY AUTHORIZE ANY SUCH CHECK IF IT IS LEGALLY PERMISSIBLE IN YOUR JURISDICTION.
Meeting Dating Preferences
Bdub requires your completion of the Dating Preference to find highly compatible matches for you. BDub will not be able to provide matches to users who have not completed the Dating Preferences.
Bdub's intellectual property rights
All text, graphics, user interfaces, visual interfaces, photographs, trademarks, logos, sounds, music, artwork and computer code contained on our app (collectively, "app Content"), including but not limited to the design, structure, selection, coordination, expression, "look and feel" and arrangement of such app Content, and any improvements, changes or enhancements thereto, are owned, controlled or licensed by or to Bdub, and are protected by trade dress, copyright, patent and trademark laws, and other intellectual property rights and unfair competition laws.
Data submissions
If you decide voluntarily to submit any information whether personal or sensitive personal information through our app or to contact information shown on our app, such information will be considered as non-proprietary, to the fullest extent permissible by applicable law.
You may not authorize others to use your account, and you may not assign or otherwise transfer your account to any other person or entity, except if previously agreed to by us. You acknowledge that Bdub is not responsible for third-party access to your account that results from theft or misappropriation of your usernames and passwords.
By creating an account, you allow to Bdub a worldwide, transferable, sub-licensable, royalty-free, right and license to host, store, use, copy, display, reproduce, adapt, edit, publish, modify and distribute information you authorize us to access from third parties such as Facebook, as well as any information you post, upload, display or otherwise make available (collectively, "post") on the App or transmit to other members.
Indemnification
You agree to indemnify and hold BDUB Parties (as defined above) harmless from and against any third-party claims, losses, damages, or demands (including reasonable attorneys' fees and court costs) that are due to or arise out of your use of our App; your violation of these Terms or the rights of another; and any content you provide to us via the App.
Limited Liability for the App
TO THE FULLEST EXTENT PERMITTED BY LAW, BDUB PARTIES WILL NOT BE RESPONSIBLE FOR LOST PROFITS, REVENUES, OR DATA, FINANCIAL LOSSES OR INDIRECT, SPECIAL, CONSEQUENTIAL, EXEMPLARY, OR PUNITIVE DAMAGES. TO THE FULLEST EXTENT PERMITTED BY LAW, THE TOTAL LIABILITY OF BDUB PARTIES FOR ANY CLAIMS UNDER THESE TERMS, INCLUDING FOR ANY IMPLIED WARRANTIES, IS LIMITED TO THE AMOUNT YOU PAID US TO USE OUR App (OR, IF WE CHOOSE, TO SUPPLY YOU THE App AGAIN). IN ALL CASES, BDUB PARTIES WILL NOT BE LIABLE FOR ANY LOSS OR DAMAGE THAT IS NOT REASONABLY FORESEEABLE.
Our Warranties and Disclaimers
OTHER THAN AS EXPRESSLY SET OUT IN THESE TERMS OR ADDITIONAL TERMS, BDUB, ITS AFFILIATES, AND ITS AND THEIR MANAGERS, SUPPLIERS, DISTRIBUTORS, OFFICERS, PARTNERS, EMPLOYEES, AGENTS, SUCCESSORS AND ASSIGNS (COLLECTIVELY, "BDUB PARTIES") DO NOT MAKE ANY SPECIFIC PROMISES, REPRESENTATIONS, WARRANTIES OR CONDITIONS ABOUT OUR APP. FOR EXAMPLE, BDUB PARTIES DON'T MAKE ANY COMMITMENTS ABOUT THE CONTENT ON OUR APP, THE SPECIFIC FUNCTIONS OF OUR APP, OR THEIR RELIABILITY, AVAILABILITY, OR ABILITY TO MEET YOUR NEEDS. WE PROVIDE OUR APP AND ALL CONTENT AND App THEREON "AS IS".
Risk Acknowledgment
You assume all risks when using the App, including but not limited to all of the risks associated with any online or offline interactions with others, including dating. You agree to take all necessary precautions when meeting individuals through the App. Bdub is not responsible for the conduct of any member on or off of the App. You agree to use caution in all interactions with other members, particularly if you decide to communicate off the App or meet in person.
BDUB DOES NOT CURRENTLY CONDUCT CRIMINAL BACKGROUND SCREENINGS ON ITS MEMBERS.
You are responsible for your safety when meeting users in person. Bdub will not be responsible for any damages, accidents and loss of money and properties. Read our Safety Tips
Severability and Continuation
In the event that any portion of these Terms is declared inapplicable by a competent authority, the rest of the provisions shall remain applicable and in force to the full extent permitted by law. Users' obligations under these Terms will survive the termination of these Terms. If users harm – in any manner whatsoever – third parties through their use of our App, users agree to hold harmless and indemnify Bdub against any and all liability for such harm.
Subscription
To become a Premium member, you will be required to pay a subscription fee. All prices listed by us on the App are offered in the displayed currency and exclude applicable taxes and duties. When purchasing a Premium Membership, you will be asked to supply certain payment information, including information regarding your billing account (e.g., via credit card, debit card, GCash or PayPal account number.) You agree that all information that you provide to us will be accurate, complete and current. You further agree that our payment processing service provider(s) may store and communicate with your financial institution via a "network token" (a unique personal identifier used only for billing purposes) to facilitate your payments.
Reporting of Violations
You will promptly report to Bdub any violation of the Agreement by others, including but not limited to, Registered Users.
How To Contact Us
When communicating with our customer care representatives, you agree to be respectful and kind. If we feel that your behavior towards any of our customer care representatives or other employees is at any time threatening, harassing, or offensive, we reserve the right to immediately terminate your account.
Email: in**@bo***********.ph
BDUB Privacy Policy
We are a social network and online platform for building meaningful relationships. People use our Services to find and be found for relationship opportunities, to connect with others and build dating relationships.
This Privacy Policy discloses the privacy practices of Bdub. ("Bdub," "us," "our," or "we") with respect to your information collected, stored, disclosed and used by Bdub, its subsidiaries and corporate affiliates, through our Services, including our Websites and Applications (as defined in the Terms and Conditions of Service or Agreement).
YOUR USE OF OUR SERVICES IS SUBJECT TO THIS PRIVACY POLICY AND THE APPLICABLE TERMS AND CONDITIONS OF SERVICE. BY USING OUR SERVICES, YOU ARE ACCEPTING THE PRACTICES SET OUT IN THIS PRIVACY POLICY AND THE APPLICABLE TERMS AND CONDITIONS OF SERVICE.
The effective date of this Privacy Policy is noted below. We reserve the right to modify this Privacy Policy at any time, so please review it frequently. If we make material changes to this Privacy Policy, we will notify you here, or by other means, such as e-mail, at our discretion. Your continued use of any portion of our Services following the posting of the updated Privacy Policy will constitute your acceptance of the changes.
What Personal Information We Collect and How We Collect It
In order to provide our Services, we collect information about you that, alone or in combination with other information, can be used to identify you as an individual ("personal information"). What personal information we collect and process depends on how and why you interact with us.
When you register for an account or subscribe to any of our Services, we collect a variety of information about you, including your contact information such as your name, email address, contact number, mailing address, date of birth, financial information, dating preferences, etc.
It's your choice whether to include sensitive information on your profile and to make that sensitive information public. Please do not post or add personal data to your profile that you would not want to be publicly available.
We may periodically conduct voluntary member surveys. We encourage our members to participate in such surveys because they provide us with important information regarding the improvement of our Services.
When you access or or use our Services, we automatically collect information about how you access and use our Websites and Services. The information we collect includes your IP address, browser type, Internet service provider (ISP), referring/exit pages, platform type, date/time stamp, and number of clicks. If you use a mobile device to access or download any of our Services, we may also collect device information (such as your mobile device ID, model and manufacturer), operating system, and version information. While this information taken together could be considered personal information, we do not use this information to personally identify you.
We use "cookies" to keep track of some types of information while you are accessing or using our Services. Cookies are very small files placed on your computer, and they allow us to count the number of visitors to our Websites and distinguish repeat visitors from new visitors. They also allow us to save user preferences and track user trends. We rely on cookies for the proper operation of our Websites; therefore if your browser is set to reject all cookies, the website will not function properly.
We use analytics cookies to record usage data about our users (e.g. which users have visited which of our subpages, etc.) and to evaluate this information statistically.
We also allow third parties to collect our users' data through advertising cookies or pixels placed on our website. These cookies allow us and other third parties to provide you with interest-based advertising that is based on an analysis of your usage behavior (e.g., which banner ads you have clicked on, which subpages you have visited, etc.) on the internet and our Services.
We collect and use statistical information about your use of our Services to make it more user-friendly, to understand our market share, to conduct other market research and to make sure that we display relevant advertisements for you. To this end, we work with various authorized service providers; and we use analytics tools in our website.
Promotional e-mail messages we send you may contain code that enables our database to track your usage of the e-mails, including whether the e-mail was opened and what links (if any) were clicked.
How and Why We Use Your Personal Information
We use the data that we have about you to provide and personalize our Services, including with the help of automated systems and inferences we make, so that our Services (including ads) can be more relevant and useful to you and others.
We use information that we collect about you or that you provide to us, including any personal information, to:
Provide and secure our Services;
Establish and manage user accounts, such as your "My Profile";
Display the public fields of your profile to your matches, including recent login date, user name, photos, videos, and other profile content;
Provide customer support, troubleshoot issues, manage our Services, and respond to requests, questions, and comments;
Process transactions;
Communicate with you about our Services, including order confirmation, refund and renewal processing, notifying of matches for our app, Service announcements and administrative messages;
Communicate with you regarding promotions, including newsletters, new product offerings, special discounts, event notifications, special third-party offers;
Conduct market and consumer research and trend analyses;
Enable posting on our blogs, forums, and other public communications;
Perform accounting, auditing, billing, reconciliation, and collection activities;
Prevent, detect, identify, investigate, and respond to potential or actual claims, liabilities, prohibited behavior, and criminal activity;
Comply with and enforce legal requirements, agreements, and policies;
Achieve purposes for which we provide specific notice at the time of collection; and
For any other purpose with your consent.
In addition to the uses outlined above, by accessing or using our Services, you agree to allow us to anonymously use the information from you and your experiences to continue our research into successful relationships.
Mobile Push Notifications
We will send you push notifications if you choose to receive them for purposes of receiving notice of matches for our Service, letting you know when someone has sent you a message, or for other Service-related matters. If you wish to opt-out from receiving these types of communications you may turn them off at the device level.
If Information is Not Provided
If you do not provide us with the personal information we request, this may limit our ability to fulfill the applicable purpose for collection and the services we are able to provide you. For example, we may not be able to consider or process your payment, match you with other users or provide a particular service you have requested.
Disclosure of Your Personal Information
As an integral part of providing the Bdub Service, we will disclose your profile information (including, but not limited to, last login date, whether you are currently online, your compatibility score) to your matches. Photos and other profile information posted by you will be available to premium subscribers that are matched with you. We never share your contact information with your matches.
In general we may share personal information we collect:
With current and future organizations that are part of our network of organizations for the purposes described in this Privacy Policy, including with your consent;
With affiliated and unaffiliated service providers who help us perform and deliver our Services, subject to confidentiality agreements, including: customer care agents; technology assistants; service fulfillment; form processing; website management and hosting; information technology and security; email and newsletter delivery; advertisement partners and corporate sponsors; auditing; collection agencies; and credit card processing;
With the appropriate authorities if we believe disclosure is necessary and appropriate to prevent physical, financial, or other harm, injury, or loss, including to protect against fraud or credit risk;
With legal, governmental, or judicial authorities as instructed or required by those authorities and applicable laws, or in relation to a legal activity, such as in response to a subpoena or investigation of suspected illicit or illegal activities, or where we believe in good faith that users may be engaged in illicit or illegal activities, or where we are bound by contract or law to enable a network partner to comply with applicable laws;
With necessary third parties in connection with, or during negotiations for, an acquisition, merger, asset sale, or other similar business transfer that involves all or substantially all of our assets or functions where personal information is transferred or shared as part of the business assets;
With your consent or at your direction, such as when you choose to share information or publicly post content and reviews (for example, social media posts); and
Safety
If in our sole opinion, we suspect or have reason to suspect that the information involves a party who may be the victim of abuse in any form, we reserve the right, but have no obligation, to disclose it to the involved authorities. Abuse may include, without limitation, elder abuse, child abuse, spousal abuse, neglect, or domestic violence. Information may be disclosed to authorities that we, in our sole discretion, deem appropriate to handle such disclosure. Appropriate authorities may include, without limitation, law enforcement agencies, child protection agencies, or court officials. You hereby acknowledge and agree that we are permitted to make such disclosure.
You acknowledge and agree that we may disclose information you provide if required to do so by law, or if we, in our sole discretion, believe that disclosure is reasonable to (1) comply with the law, requests or orders from law enforcement, or any legal process (whether or not such disclosure is required by applicable law); (2) protect or defend Bdub's, or a third party's, rights or property; or (3) protect someone's health or safety, such as when harm or violence against any person (including you) is threatened.
We only accept registrations to our Services from users who are 18 years or older (or the age of majority in applicable jurisdictions), and any information we may receive from users we believe to be under the age of 18 will be purged from our database.
We store information in a combination of electronic storage facilities, paper-based files and other records. While we cannot guarantee your personal information is completely secure at all times, we have administrative, organizational, technical, and physical security measures in place to help protect against the loss, misuse and alteration of the information collected and processed.
You are responsible for your safety when meeting users in person. Bdub will not be responsible for any damages, accidents and loss of money and properties.
Read more our Safety Tips
Verification & Deletion
We are requiring 2 valid IDs to verify your identity.
To protect your privacy, we must first verify your identity before we can respond to and process your request for access to specific data or to delete data.
Send your request to ac******@bo***********.ph
Advertising
We may use third-party advertising agencies or other service providers to serve ads on our website on behalf of Bdub. These companies may employ cookies or pixels to measure advertising effectiveness. Any information that these third parties collect via cookies and pixels is anonymous.
We may share your information with third parties, but not in a manner that would reveal your identity. We may share your personal information, sometimes in conjunction with non-identifying information, with service providers that may be associated with us to perform functions on our behalf. For example, outsourced customer care agents or technology assistants may need access to your information to perform services for you. Your information will be treated as private and confidential by such service providers and not used for any other purpose than we authorize.
Contacting us
If you have any questions about this Privacy Policy or our privacy practices , you can contact us by writing to: bd******@gm***.com
BDUB Ratings and Reviews Policy
How ratings are calculated
Ratings and Reviews for matches and dates, showing the 1, 2, 3, 4 and 5 star ratings, are calculated based on the users' current average rating score from other users rate and reviews.
What others will see when you leave a review
Most ratings and reviews are visible to everyone. Reviews will only show your first name and the date you wrote it.
Guidelines on Ratings and Reviews
Ratings and reviews are meant to be helpful and trustworthy. Reviewing matches or dates on the app is a great way to share helpful insight to other users who will match and date that same person. This will also help the community to be more accountable in their actions.
Make your reviews useful and informative. Be factual.
Try to include both positives and "to improve".
Keep it readable; check grammar and spelling, and don't use excessive capitalization and punctuation.
Be nice to others. Appreciate good things about the person.
Don't post fake or inaccurate reviews. You'll be banned.
Don't post reviews to mislead other users or manipulate the rating.
Don't post reviews on behalf of others.
Don't post personal or confidential information.
Don't post obscene, profane, or offensive language.
Don't post reviews that harass, bully, or attack others. Don't promote violence, condone violence, or incite hatred toward an individual or group.
If you have been reported violating these guidelines, we'll notify you that your account may be permanently banned.
If you want to report a specific review for violations, take a screenshot and email it to bd*******@gm***.com
---
This Agreement was last revised on February 13, 2022.
Copyright © 2000-2022 Boiling Waters PH. All Rights Reserved. Boiling Waters PH and other marks, colors, and images are registered and common law trademarks of Boiling Waters PH. Other trademarks and brands are the property of their respective owners.
Resources: