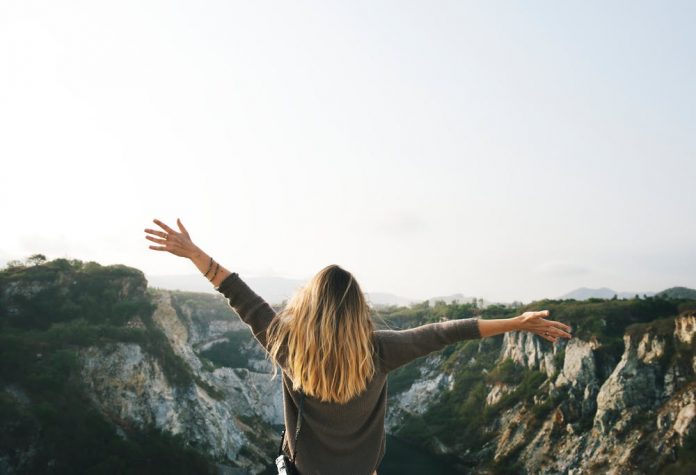 Disclaimer: The views and opinions expressed in this article are those of the authors and do not necessarily reflect the official position of Boiling Waters PH.
Some people says that for you to have someone who's really the best fit for you is to have a high standards, I actually agree to this BUT I ask myself while thinking about this "Do I possessed that standards too?", "Does my life is considered as someone else's 'standard'?" I have things that I'm considering before having a high standards that I want to share with you 🙂 
**this is not in a chronological order
Do I honor my parents?
Yes gurl! Or Boy! This is a MUST imagine you are praying for someone who's close with his/her mom/dad tapos ikaw kung sagot sagutin mo parents mo parang ikaw nagpapakain sa kanila? (Di ako galit mej guilty ako dito) and also it is really evident that those people who are close with their parents have so much respect with other people kumbaga they are raised-well and they can respect/love your parents as well 🙂 di' ba ang saya?
While you are busy reading this article, try mo rin makinig sa episode namin:
Did I try things I haven't tried?
Eto masaya to mga besh! Yung tipong nakasakay ka na ba sa space shuttle, roller coater, disc-o-magic or zipline? Yung tipong aalamin mo muna ano itsura mo kapag nakasakay ka na sa ganto para kapag nandyan na sya at binigay na ni Lord alam mo na pano control-in facial expressions mo sa gantong rides hahaha. This varies guys ha depende sa kung anong gusto mong gawin for example, you want to learn how to play musical instrument, you want to learn how to dance, you want to create paintings depende yan sa inyo kumbaga I'm just implying na learn or discover something from yourself, what are your capabilities, adventurous ka ba? Musically inclined? Arts? Search for it.
Do I spent so much time with my fam or friends?
I'm also considering this in a different aspect (gusto ko lang iinclude bakit ba hahaha) kasi di' ba whether you admit it or not sometimes when we are in a relationship nafofocus na tayo (wow parang may ex 😅) sa kanila (well I can't blame you kasi syempre he/she is one of your priorities na) minsan kahit kasama mo fam mo sya pa din yung kausap mo through text or messenger. And I want to encourage you to make time for your family and friends it's fun to be with them while you are single kasi you can be whatever you want to be with them, somehow, this might help you also to know yourself and discover something from your attitude that needs to be fixed hehe, kailangan mo din sila kapag iniwan ka na ng jowa mong akala mong si "the one" na CHAROT!!
Am I responsible with my finances?
Di' ba you want bigas instead of bulaklak? Di' ba you want someone who's practical? And then you are always in lazada or shoppee or sulit.com (may ganto pa ba? 😅) waiting for 11:11 or 12:12? Di' ba not practical? Tapos you want practical guy? Di' ba I want to palo you CHAROT! But you are getting me naman, right? You have to learn how to manage your finances especially sa girls na magiging ilaw ng tahanan, tayo ang taga budget mga mamshi! Kailangan ganto na tayo mag-isip pang-nanay na, pang-asawa na kasi we don't date to collect, we date to get married.
Do I spent time with God?
This is not just being present at church ALL THE TIME, what I mean is nagdedevotion ka ba? Did you talk to God? Kasi if you are asking for someone who's very concern with his/her relationship with God tapos ikaw? (No comment) I just want to say na unfair di' ba? Ikaw super blessed ka to have him/her tapos ikaw cursed ka sa kanya? Think about it, baka ngayon ngang single ka pa lang hindi ka na makapagmake time kay Lord ano pa kaya kapag may kausap ka na magdamag? (wait ang heavy neto)
I'm not saying na do this para ma-pleased mo si "the one". NO. Do this to make yourself better and to know yourself well because you cannot give what you don't have so learn to love yourself and make your value high as you make your standards high. 🙂
P.S
I think I include some statements here with the same concept somewhere so whoever who owns it I don't intend to plagiarized your work hehe peaceyow! ✌🏻Thanks for the knowledge.