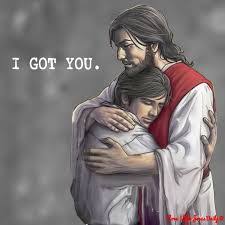 Have you ever felt like your life is crumbling under your feet?
Growing up, it is evident to me that I am an ambitious person. I always wanted to be at the top of my game. I always want to be significant, I always want victory. Yet, I learned that life wasn't all about good stuffs.
2015 was my darkest years for 3 major reasons:
1. I found out that there is a high possibility that I will not be able to graduate in time. I really didn't but I'll discuss my learnings here in a separate post .
2. I ended my 2-year relationship just a day after my birthday. He was my world and my refuge but he left me when I needed him the most.
3. My father died of cancer after a year of heartbreaking battle. My father is and will forever be my inspiration to strive harder. He is my role model and my motivation.
At this point of my life, I questioned God. I asked Him for the reason of my sufferings and pain, and them being all at the same time. I challenged Him. I doubted Him.
Up until now, 3 years after my darkesr year, I am still finding the courage to restore my relationship with Him. Every time I try to get closer to Him again, I will get back to living a life of sin. I really don't know if what's really hindering me. I don't know if it's the shame of calling Him again or the facr that I still have my bitterness.
One thing is for sure, I want to welcome Him again in my life.