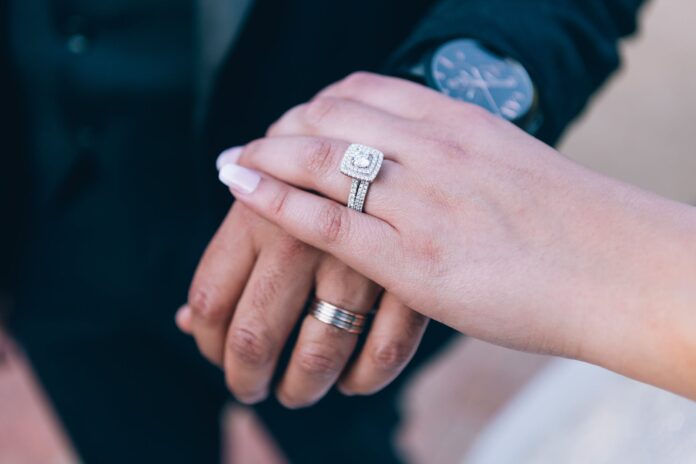 Disclaimer: The views and opinions expressed in this article are those of the authors and do not necessarily reflect the official position of Boiling Waters PH.
We were forced to believe that if your relationship with your partner gets longer, it is the right time to settle down. But when your relationship with your partner is just for a short period of time, you have no right to even think of going to the next level. This kind of mindset is one of the toxic cultures in our country, wherein you need to give a lot of help to your family first. Your conscience will continually haunt you and will cause you to deprive yourself from experiencing your dreams and goals. Some will even say that you're too young to enter or even consider marriage. Some will even put you down by looking at your bank account. But don't get me wrong, it is totally okay to help your family first before starting your own family. It is totally okay to reach your career goals first. But what if you have found the one and you are so sure of that person? I think the best thing is to never let it go, because it might never come again. 
We all have our different timelines. Some marry in their 20s, some in their 30s, 40s or even 50s! There is no right or wrong age when to settle down. But the major indicator why you would like to settle down is because you can't picture your life without that person. Some break up despite many years of being together, but some also managed to stay and fought for their love. Some also spent a few months or years, but they were already certain that they are meant to be. It really depends on the persons involved. But it's really not just about the months or years that were spent together, it is the person. He or she is the one that you want to be with for the rest of your life. That person makes you feel whole every time. That person gives more significance to your life. That person is your companion, partner and best friend. And I am sure you don't want to lose that. So if you cannot commit to that person with all your heart, then maybe you won't consider marrying him or her anyway. But when it comes to real and genuine love, quality matters over quantity. 
It is not how long you spent your lives together. It is not how many dates you have been or how many anniversaries you celebrated. It is how much you value him or her that you can't imagine to have a future without that person. It is how certain you are that you two would work out, even when you undergo messy fights and major problems. It is how you spent your few months or years together and knowing that everything will be alright. It is your forever person. The one that you have waited for so long, that you never really thought that he or she would come. That person is the love of your life. The one who chose you over and over, even if sometimes you feel like you are unworthy to be loved. It is the perfect timing when your hearts beat as one and you both enjoyed its melody. Faced the odds together, laugh and cried until you poured your hearts out. Consider this before settling down. Because if that person really matters, you wouldn't mind the length, but the depth of the love that you have for each other.
While you are busy reading this article, try mo rin makinig sa episode namin: