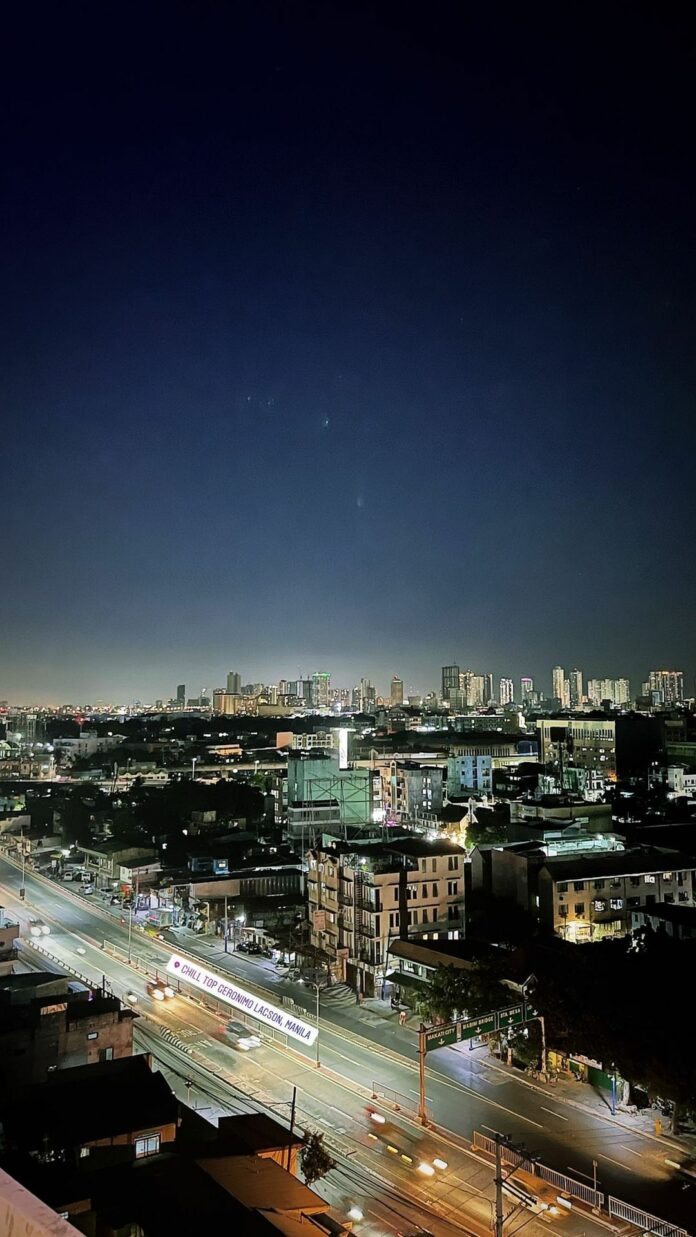 Disclaimer: The views and opinions expressed in this article are those of the authors and do not necessarily reflect the official position of Boiling Waters PH.
Hi P,
This might be long, so please bear with me, and I hope you read this thru the end. Remember the first time we talked, and I said, "Bagets. Ekis. Di ako maiinlab sa bata." And yet, those words were me convincing myself not to fall for someone I met online. And as we go along, days, weeks, and months passed – I knew that you are already a walking heartbreak.
While you are busy reading this article, try mo rin makinig sa episode namin:
I shared this with my bestfriends and napagalitan pa nila ko. They said, why am I trying to forecast things and overthink? Why don't I enjoy the moment and see what happens? Which I did. I decided to go with whatever we were doing then, and we were doing now. Until a few weeks ago, I realized that I had completely fallen in love with you.
Funny how those words I uttered the first time we talked were the exact words that would haunt me to sleep. I remember your same words, "wag Tayo maging friends kasi hindi naman friendship reason bat tayo nandito" God knows how much I try to suppress my laughter, realizing, "This Kid is onto something," I thought to myself.
And then fast forward to where we are now; I can't seem to comprehend where my resolve went. Andun na ata sa basurahan naitapon ko kasama ng standards ko. I have been alone for five years, and in those five years, I've learned a lot about myself, love myself, give myself all the things I deserve. Those five years were one of the highlights of my entire life. I was so happy and contented being alone, just me and my strong heart.
Then you came out of nowhere, literally nowhere. You came, and you made me feel that something has changed inside me. I felt that feeling I haven't thought of for a while, that feeling of excitement and giddiness and fear. You made me feel all those by just being your usual self.
So I decided to let myself loose, and for the first time in my entire dating life, I was myself, I am myself. I can laugh without the fear of you judging me or mahihiya ka for me kasi anlakas ko tumawa; I can eat whatever I want without you hovering and telling me that I'm too fat and that I should stop eating, I can say "P nauutot ako" without feeling embarrassed that it'll gross you out, I am my fucking self for the first time. I was happy.
Until I acknowledged that I love you, that afternoon I called Mykee and told him, "Morz, mahal ko si Polan.. Mahal ko Mykee.." it was as if all my fears came rushing and attacking me left and right. It's as if all my fears are manifesting in front of me. Is this how it is supposed to be, I asked myself. Is this how falling in love with someone feels like, I forgot how it feels to be so into someone I've never been friends with.
I got so scared that my mind was constantly in overdrive, day in and day out. I felt like my heart would burst and that my breathing would stop because finally, my heart admitted that I was in love with someone I promised myself I wouldn't fall for. We were just strangers passing thru each other's life paths.
My fault was I decided to ask you to stop by.
For the past three months, I have shown you the real me, I have shown you how much love I can give you. So why am I writing this, you ask? Because my heart, too, finally accepted that you and I would never be. We will stay on this platform, not as friends and definitely not as lovers. So what do we mean to each other then? Neither of us can't answer, neither of us is ready to take the hard truth, and neither of us is brave enough to admit that we will not be together.
I gave everything I could give; I wanted to see you and see your dreams in fruition. I badly want to be there when you succeed. I want to be beside you when all of those things and goals you wished for are slowly manifesting. I want to be that person you're with pag bumili na tayo ng bahay, ng dogs, ng books. I want to be the person you're with pag nag-punta na tayo sa Japan. I wanted to be that person you're with pag nag decide na tayo mag start ng business, cartel, meat shop, pastry shop.
But Polan, you don't want me. You tell me you love me, but you know that those are words of empty. You say those words to me when you're intoxicated and brave enough to spill your drunk thoughts. You wonder why I never say it back because I can't. Not because I don't love you, My God Polan, I love you so much that I was willing to wait for you. I can't say it back because I know you will regret everything you told me when you woke up the following morning. And that would break me.
Im saying goodbye, P. Not because I can't do this anymore, but because I love you too much that Im starting to forget who I am. Who I was before you. Kasi, every time that I will try to show you how much you mean to me, you decline it, you decline it in a way na hindi mo narerealize. You're hurting me Polan, unintentionally nasasaktan mo na ko.
So while I still can, I will leave; I want you to know that I wanted to see you succeed. I really wanted you to be happy, like genuinely happy, contented. I wanted genuine smiles for you, not those fake ones you give to anyone you meet. Kasi alam ko hindi ka masaya, and I wish Polan, I really I wish I can do something about it. Pero wala eh, hanggang dito lang kaya ko.
If I stay and wait for you to choose me, to really see me, baka ubos na ko P. Baka ubos na yung pagkatao ko na kaya akapin lahat ng sayo, lahat lahat, pangit, maganda, mali, tama, lahat. Baka hindi na ako si K. Do you know how I pray at night? I always ask God na if there's really someone for me out there, sana ikaw na, sana si Polan nalang. Pero kung hindi ikaw, sana gawan na ng paraan ni God na alisin ka na saken kasi baka hindi ko na kaya yung saket pag too late na.
All I wanted, Polan, is for you to show me that you also want me beside you, that I have a place, because I matter and Im loved. Your I love you's; I want them to be true P, I badly want them to be true. And I'm starting to hate myself for being such a pain to you minsan. Pag napipikon kita, naiirita ka saken kasi sa mga banat ko, pag nag sasawa ka sa mga ka-praningan ko. I can't help but feel those kasi I don't know where I stand. I don't know where my place is.
You're not ready for a relationship; maybe you already are in a relationship with someone else; if that's the case, I'll be happy for you P; if that is the case, then at least you have someone you can look forward to. But if you're not ready because you're feelings for me aren't that strong, then you will never be prepared. Because I can be too much, I can be too needy, clingy, jealous, and afraid, but all those too's are my insecurities, and I can't just shut them off. Now if you're ready to love me and see me, I hope you find the courage to speak and talk to me. Stop bottling things inside. You're pushing a lot of people away P.
I'm saying goodbye P kasi baka makalimutan ko na sino ko. Baka sa sobrang pag uuna ko sa nararamdaman mo, mawala na yung ako. Dahil sa ayaw ko na nakaka-dagdag sa isipin mo and sa stress mo, nasu-suppress na lahat ng nararamdaman ko na sana sayo ko nashi-share kasi gusto ko ikaw yung tao na magsasabi saken na mali lahat ng iniisip ko.
I'm saying goodbye because I love you, pero I'm choosing myself this time. And choosing myself is going to hurt really bad, for a long while, matagal ako makakapag-move on. I know my heart, she doesn't forget that easily. She loves unconditionally and true and strong kaya minsan naaabuso ko na sha.
Goodbye P. I love you, and I'm already missing you, so bad. Please be happy. Choose to be happy for me; if you can't, please do it for yourself. Please.