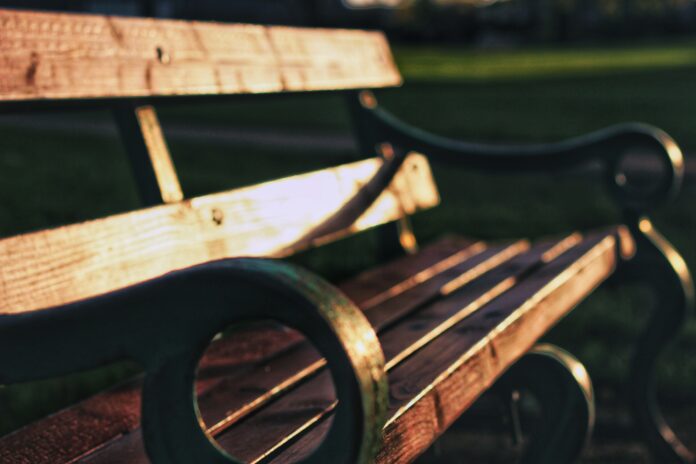 Disclaimer: The views and opinions expressed in this article are those of the authors and do not necessarily reflect the official position of Boiling Waters PH.
Dear woman in her 30s and wondering where is Mr. Right—if you've met him or not yet, or if you need to be forward about it—hold it right there! STOP worrying and START refocusing on things, people, and situations that matter most (like the NOW).
To be in your 30s (or 40s) and single is not a curse, nor a misfortune, but rather God's graciousness. To be waiting in your 30s is a gift of time to reflect if you have truly found what makes you feel fulfilled and more alive. It is a gift where you get to review the lessons you've learned from your teen years to your 20s, and what you need to overcome about yourself to be better.
I know some of you would wonder if being married earlier would've been good for you. If you did, you might have had your own family by now and you'd be happy… Perhaps, but what if you find yourself not living the life you imagined as a married person? You may have missed out on the chance to discover more about the value you have and can offer your future spouse and kids. Being single now, at least, saved you from perhaps envying one of your single lady friends who's enjoying her career or from the possibility of comparing your husband to someone else's husband. Being single now may have been God's way of saving you from being an insecure wife and mother…
While you are busy reading this article, try mo rin makinig sa episode namin:
…but of course, these are some of the "perhaps" if you had been married earlier instead of being single now. To be honest, these were my reflections in the past until I woke up one morning thanking God for protecting my future husband from the immature "me" that I was.
I am not here to discourage you from getting married—in fact, it's the opposite. Many couples I met also encouraged marriage. It's great to have someone to work hard with and be their best friend 24/7. What I discourage is how you may have fantasized about marriage and how you fear missing out on love if you don't act now…
Dear woman in waiting and in her 30s, I was once like you but I praise God I found my identity and value in Christ. This is not something religious of course and to be honest, overcoming the longing was no easy feat. I am embarrassed about who I was a few years back. I seemed like a desperate person who prayed for marriage because I wanted to be married. I realized I was just desiring the thought of having someone… praise God for His patience with me. I was led to change how I see marriage after realizing our days are numbered and it would be more worrying to miss out on my purpose after wasting my time. These made me grateful I was single.
To be in my 30s and single is a blessing… I have learned to become better than I was in my 20s. I even discovered more about how God shaped me and how he planted the visions He wanted me to pursue…
I have also learned the gravity of choosing the right spouse and how it can put the future at stake. My standards for a future husband should be based on my relationship with Christ and how He had blessed me in this journey. It should also be based on the type of father I desire for my future children.
I have realized that marriage is not just about romance. It's God's ability to appoint you as a helpmate to someone to fulfill the task He has set before you both. You have no idea how grand your marriage can impact the next generation once you've learned to see it this way.
Journeyed well, your marriage can leave a positive impact on everyone around you and the generations after you. No detail in your single life is unimportant — every pain and joy is but part of your preparation. Of course, the strength and wisdom to journey it well will only come from your willingness to be molded by God and being satisfied and focused on Him during your single years (like now). Thinking of this humbles me.
I realized God's appointed husband for me is someone I may not be worthy of especially now in my current situation — yet He can willingly give. Ever since He revived my desire for marriage, God had revealed my insecurities which I thought I had accepted back then only to realize I still have to overcome them. It's amazing what God can do to our egos and how He tramples our desires when He gives us the vision to pursue, even the type of spouse we should pray for. We realize how lowly we are and that marriage can only be by His Grace alone. Marriage suddenly became a scary yet humbling big feat to be honest — especially the task at hand — one where I need to be more dependent on God than my future husband.
With that realization, I saw I was also okay with being single. I have enjoyed life and I have still more to discover about myself. I want to write a book and have it published, start my own business, paint and have it exhibited or hold workshops, learn a new language, travel after the pandemic, and do missions. But if there's one thing interesting I've learned it's that the blessings God gave me throughout my life — my family, my education, and my talents, including the purpose He has set for me — have made me mindful of what type of partner would work well with me… what type of man I would be willing to submit too. Praise God there are other Christian women, who have set an example and whose lives He used to affirm me of my convictions.
Dear lady in waiting and in your 30s, I know keeping the faith can be hard, but in these moments learn to be more prayerful and be satisfied with God. There is nothing far more comforting than knowing that even if I don't get married, God is enough and He has a beautiful future for me. He has gone before me and will never leave me. He has saved me from any potential romantic relationships which now I saw were not fit for who I am now — reminding me of a prayer I made back in high school and when I became a Christian — to save my "yes" and to not let me get into a relationship with someone I am not meant to marry. The best part is He made me realize I have more time to pray about this better.
If you're worried about time and about missing out on love then think of this: wouldn't it be sadder if you missed out on the purpose God has designed you for? If you missed out on opportunities to touch someone's life? If you missed out on loving God who loves you just because you are worried about missing out on that idea of love you have?
One day, we will all meet our Creator and be asked "What have you done with the time and resources I gave you on earth?"
Dear single lady in her 30s, your age should be a sign of wisdom, not of desperation and worry. In God's sight, you are far more precious than jewels so act and think like one. Never waste this single season desperately looking for a romantic partner. Rather, pray to God to take away your worry knowing He's got your future. He will present you to your future spouse at His appointed time… If you lose sight of His grace in your life now, you might miss out on more than what you're asking for.
Your waiting time and your journey to who you are now should not be wasted. Dear lady in waiting and in her 30s, never settle for a lesser you and a lesser mate than what God intended… You can never go wrong with a man who also puts his trust in the Lord about you.
As for God's best man for me, if one day you find this, know you are prayed for. May the Lord bless you and protect you. May He smile at you and be gracious to you. May the Lord show His favor and give you peace (Numbers 6:24-26 NLT)