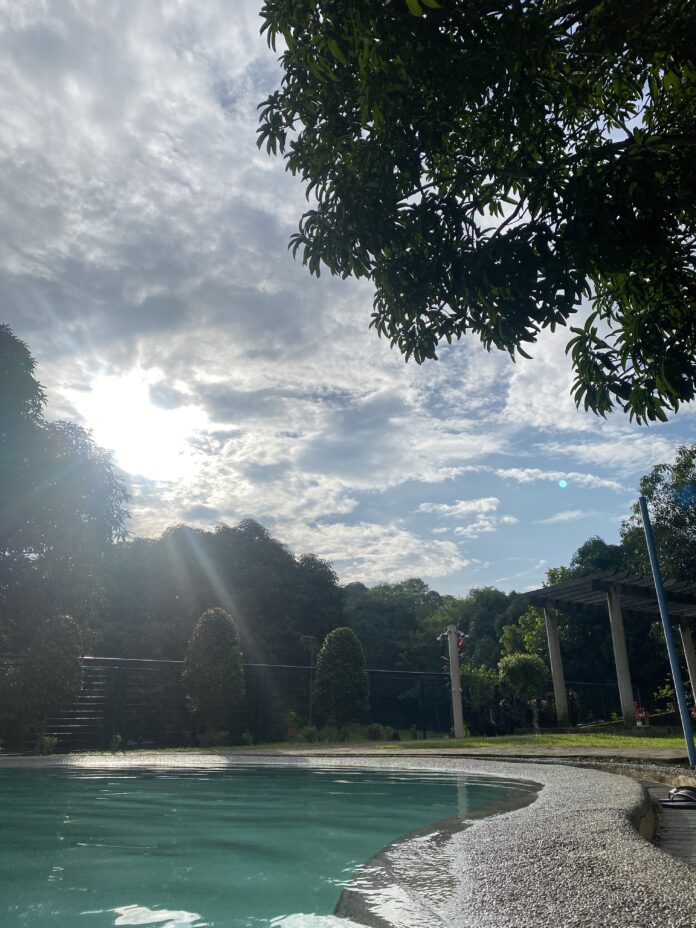 Disclaimer: The views and opinions expressed in this article are those of the authors and do not necessarily reflect the official position of Boiling Waters PH.
I am counting the days and trusting the process. Here I am, believing that one day, in time, I will forget you and the feeling of loving you. 🤍✨💔
Believing that one day – I will get tired of checking on you. Believing that in due time, my heart will get tired on hoping that one day – fate will finally shout that the it is our time. That you can come back for me or that I will come to you. That finally we will get to love each other too. 💔
I am missing you now but I will be strong to move on. As a write this, I'm thinking if you're okay. If you've arrived safe in your destination.
While you are busy reading this article, try mo rin makinig sa episode namin:
I am hoping we are not JUST each other's detours. I am hoping we are meant to be together. But I am letting the feeling go. I am letting this feeling you go and I will trust the process, that one day – I will wake up – NOT THINKING ABOUT YOU ANYMORE. 💔🖤
This season is so painful. So painful that I have experienced crying silently, crying in the comfort room, in the van, in the office, in front of my computer while working, with my officemate, I cried during lunch time. I cried on my way home. I cried my heart out. I cried by myself and I cried with my closest friend. I even cried with my sister!! Lord, I can't even sleep in peace. I get to sleep and wake up in the middle of the night thinking about US. I even got sick and had to be on leave but I dont know if it's just me getting stressed of thinking about him.
It was so painful. Sobrang sakit na halos ayaw kong bumitiw kasi hanggang ngayon, gusto kong isipin na meron pa din pag asang maging kaming dalawa. Gusto kong umasang merong SIYA at AKO sa huli… Gusto kong umasang AKO ULIT. Parang ayokong makalimutan ka. Parang ayokong bitawan ka. Hirap na hirap akong bumitaw kahit wala naman akong pinapanghawakan.
Then one day, the message I sent you had no reply. One day, I get to say Hi and was just waiting to know if you're okay, if you've arrived safe – kung okay ka ba, kung ayos ka lang ba. I waited. I waited for 3 long days. No answer. Am I asking for too much? I guess I am. And that's the end. I will never hope, I will stop hoping – that one day – you'll get to remember me again. Tama na yun. Tama na siguro yun.
I did my part. I did everything I could at that moment. I loved him with everything we have that time. I loved him with all the resources I had – no matter how seemingly small and nonsense – but I did all the effort this fearful heart can give.
But at the end of the day, I got hurt.
I assumed. I expected. I expected kahit na dapat hindi. Na dapat nagremain lang ako sa boundary ng friendship. Dapat di ako tumalon sa bakod. Dapat di ko inentertain ung possibilities.
I wouldn't have been this hurt if I ignored him. I I ignored the talks, the mixed signal. If I didn't held on to nothing.
Dun na tayo sa lessons. Ayoko nang isipin san ako nagkamali, san ako nagkulang. It was enough that I cried too much but I won't drown myself being sad over something that's not worth it.
– I am capable of loving. Like I am capable of crying and having someone important. Akalain mo yun. This is my 3rd deepest cry. The last 2 were by ex boyfriends. This crazy one is the 3rd. And yeah – after 9 long years – nainlove ako! HAHAHA
Some people are not meant for you. There is no use crying over spilled milk. Pag wala na, wala na. Let it go agad. Kasi wala na eh. Lumipas na yung season nyong dalawa diba. Let go agad. Para iwas iyak. Pag bumalik, at may spark, edi dun nalang intindihin. Pero pag wala na, hayaan mo na.
– Just be happy for them. Keep on being happy for them. Kahit mahirap. Kahit masakit. Kelangan mong tanggapin.
– Masakit man, pero pag di sayo, ilet go mo. Masakit man, pero walang kayo.
– Wag nang isipin ang WHATS IFS, COULD HAVE BEEN. Nakaraan na yun e. Live in the NOW.
Finally, I am letting all these feelings go.
Finally, I will no longer cry for you.
It was nice knowing you. It was nice loving you.
But thank you. 🤍 For all the lessons this season. For opening my eyes. I wish you happiness. I wish you the best. 🤍🙃