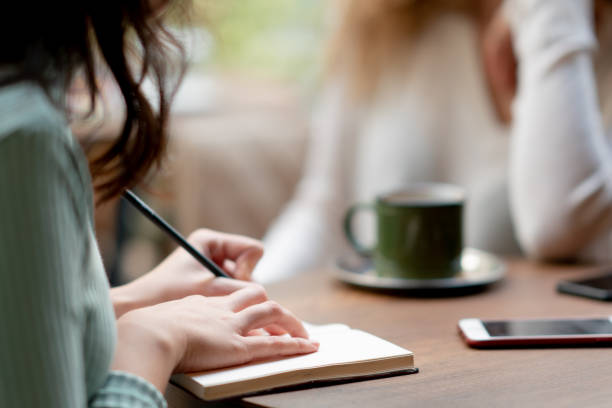 Disclaimer: The views and opinions expressed in this article are those of the authors and do not necessarily reflect the official position of Boiling Waters PH.
We started knowing each other when the pandemic happens. Our conversation takes us somewhere different from the very first start. But communicating with me was clearly intended for your intention of romantics. We talked about ourselves, you and your past, and me and my past. I do not like you at first, but I end up liking you eventually.
I always keep my mind in between. Writing regularly in my journals. I never confessed before that you existed in my life is like deja vu. The events in the classroom before. The arrangement of our seats. The way you praised my curly hair that I do not like. The way you like when my hair was braided. The way you whispered behind my back. The way you pretend you do not know the answers but I knew you knew. The way you playfully told me to confirm your friend request. The way you asked for my contact number. All that happened before, the moment you did that to me.
But what is wrong with me, is that I gave a space for us to happen. Even when I predicted something else, like something, would happen just like before. The signs were there and my journals could tell.
While you are busy reading this article, try mo rin makinig sa episode namin:
I do not know about but I am so faithful with my guts that everything would happen according to my predictions. You weren't mysterious at all, you are too transparent.
I'm sorry, I left you. Just like the way she left you. She left you because you did not give her time. I left you this time around because I could never find peace in you.
The reason really is that, while you were giving the distance between us, you gave too much time with another girl. While you were courting me, you were caring for somebody else too. Maybe, I fell into your trap. I'm sorry, I left you 'cause I have decided. I'm sorry but I do not want to be stuck waiting on your attention while you're giving it to somebody else. It's abnormal for a guy to court and entertains somebody else. I tried to talk to you about her and you gave me the assurance that it is nothing but nothingness gave me doubt. Your assurance is a breakable complex promise. Your words were different from different statements when I tried to confront you as well as your actions.
I left you because I need to move forward. I'm sorry that I left you at your lowest when the signal was not okay due to Bagyong Odette. I seek that as an opportunity to break and unties all the forms of communications we had. While you were impaired with all those barriers, it had become my edge to do the things I need to let go of you. In any form that it would remember you without the proper words to say goodbye.
I'm sorry, I left you without any words from me just like the first time around. But it is best, so that, I would no longer hinder your other romance. Do not worry, even if you did really not worry about me, I am not mad or angry at you. I am thankful for your time and the talks we had in the past. I hope you will be genuinely happy with her. For I'll be moving forward for my future ahead of me with myself. I am happy too with myself and the people around me, even without you, and even when you came, I am happy. I am even happier now that I learned a lot.
Bidding my adieus, your almost but not enough. Thank you!