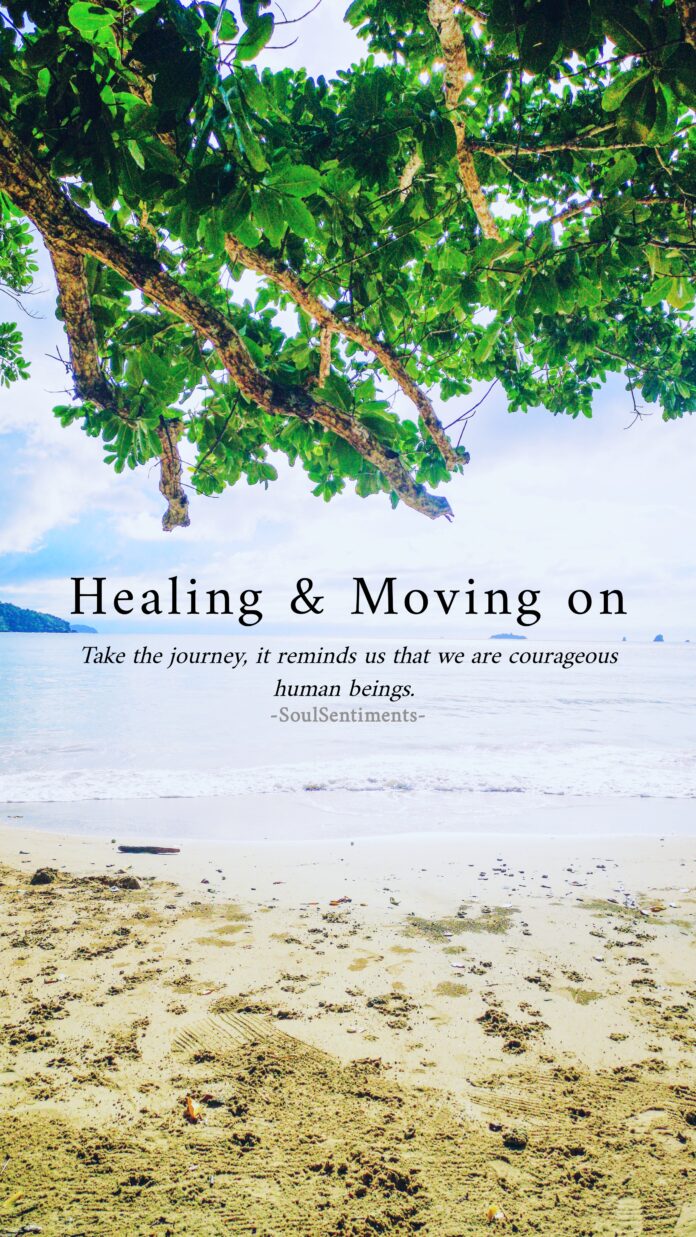 Disclaimer: The views and opinions expressed in this article are those of the authors and do not necessarily reflect the official position of Boiling Waters PH.
Are you broken right now?
Are you confused?
Are you trying to moving on?
While you are busy reading this article, try mo rin makinig sa episode namin:
Have you found it messy?
Seems like you are always back on the square one?
Feels like trap in a cycle—vicious cycle of pain, hurt, betrayal, and sadness?
Looks like you are stuck to where you used to? Unable to move forward?
Don't worry, we are on the same page dear.
It's been almost three weeks since my first home quarantine. I'm an introverted person and really enjoys solitude, but not for my present state. It's been 7 months since we broke up, eight-year relationship na parang itinapon niya lang na isang basura. You know what, I've seen my great progress these past few months. I started to enjoy my freedom and appreciate more what life can offer to me. If I would compare my older self to the present, masasabi kong "you did a good job, dear." I am so proud of myself for doing her very best to strive and thrive araw araw, not until ma home quarantine ako. Akala mo move on ka na, akala mo okay ka na. Yes, I often smile and mingle na after what happened, I started to explore places and got a chance to meet new people. Hindi ko kinulung yung sarili ko sa lungkot at sakit. You know what, I somewhat realize that you will see or gauge kung nasaan part ka na ng pag momove on kapag mag isa ka nalang. Yung ikaw nalang mag isa, ano yung nararamdaman mo yung mga emotions mo, kamusta nga ba talaga yung lagay ng puso mo. Pag mag isa ka matatanong mo talaga sarili mo at maaring masasagot mo din ng totoo. Aminin man natin o hindi, when people ask us "kamusta ka na?" it is often answered by "okay lang." it is easier to blurt out that phrase rather than explaining the real state of our heart. Sometimes, it is also hard to explain to them because even we ourselves are confused what is really its state. Minsan naman, I personally experienced it, we often say that we are just fine for the sake na hindi na sila mag alala sayo. Kasi minsan, they are also in trouble, having their own problems at ayaw mo na pang makadagdag pa sa kanila. I often do that to my parents, kasi alam ko na kung mas nasasaktan ako mas double, triple yung sakit na nararamdaman nila for me and just as me hindi nila pinapakita yun. No parents wanted to see their child being really hurt by someone who she just truly love naman diba. Nagmahal lang naman tayo ng totoo, bakit kailangan pa nilang saktan. Actually, mas naiiyak ako kapag nagkukwneto kapag sa part na ng parents ko, on how they are hurt sa nangyari kesa sa part ng someone betrayed, lied, disrespected and hurt me. Anyway, I was saying na makikita natin yung totoong state ng puso natin kapag tayo nalang mag-isa. Please let us not pretend to ourselves, sarili nalang natin niloloko pa natin. Wag ganun.These past few days, I can say that I'm really emotionally unstable. I had days na umaga palang umiiyak na ako hanggan tanghali at hapon, I tried to distract myself to do other things but still di ako makaconcentrate and I ended up in crying. There are nights that matutulog ka nalang nga, pipikit ka nalang pero all of the sudden every pain vividly flashes back. I was thinking that, why healing and moving on is so messy like this. I am trying my very best to clean the mess— almost every day but It seems like an endless mess. I am trying to pick up myself every time I fall but it looks like I ended up dragging myself. Months had passed at buhay pa ako until now, am I not really doing my very best? I remember what my friend said that moving on is like waves at the sea that keeps kissing the shore. Pabalik balik yung alon ng sakit, lungkot, galit, hinanakit, pagmamahal, at mga unending questions; pabalik balik sa dalampasigan ng nakaraan. Sabi niya we just have to go against the current, go against the waves; swim away from the shore. That what exactly I am doing, swimming away from the shore but why I still find myself at the shore? Why I still find myself at the shore? Lumangoy ba talaga ako away from the shore or I am just there near the shore pretending I am paddling away. Since we broke up, my friend observed that I can share the story without emotions, as in parang I'm doing fine. She said that maybe all of my emotions are not fully expressed. It seems that, yes, I'm trying to go against the current but I am not that strong enough to do it. Yes, I'm trying to tell everybody na I'm okay, pati sarili ko niloloko to make me believe that I'm really okay. Not until, hidden unexpressed emotions still haunting me, lalo na kapag mag isa nalang ako.Moving on is really messy, as we move on, we need to undergo healing process. If moving on is messy phase, I think healing on the other side is a painful one. Why? Because for us to be able to heal we need to embrace the pain, to feel what we need to feel not only good feeling but most especially the painful ones. Our emotions are valid and it demands to be felt kahit gaano pa ito kasakit, kahit gaano pa ito kalungkot. Moving on and healing is an inseparable thing. It is also like a roller coaster ride, the ups and downs of feelings and emotions, hopes and disappointments, the twist and turns of past and present, the thrill, excitement, and anxiety for our destination. We may feel dizzy and insane, may vomit for it seems like we are trap in a vicious cycle, may feel angry because we did not deserve to be disrespected and treated like a lesser person. Further, we may start to question our worth and doubt ourselves. Indeed, healing and moving on is a messy phase. Yes, I am not fully moved on nor healed, I will not deny it that there are still bitterness and pain in me. I am weak and I needs social support. I am vulnerable and at my lowest point of my life. I am broken, shattered into pieces and I am confused on how to put myself back again. I will not deny that I am hurt and it does not mean that I am weak, as I am a human being who have emotions and it is not a weakness to feel it, but rather a strength to acknowledge it as this means that I am courageous enough to surpass this phase of my life. To all the people who are on the same page as me, on the surge of a roller coaster ride at the amusement park called life. Time will come that we will reach our destination—to be fully healed, stronger, and best version of ourselves. Keep Fighting! It may be ironic to say but, let's enjoy this roller coaster ride for it helps us heal and move on—moving on, forward and forward.
#SoulSetiments#healingmovingon