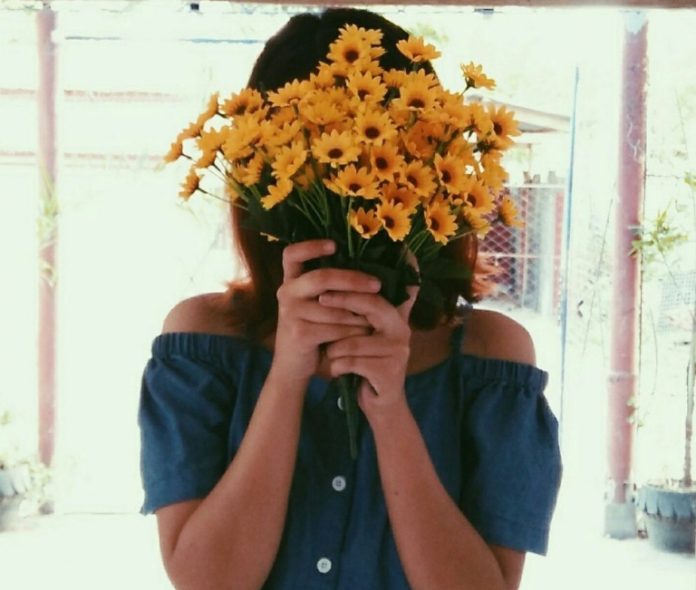 Disclaimer: The views and opinions expressed in this article are those of the authors and do not necessarily reflect the official position of Boiling Waters PH.
"You're too picky."

"Your standards are too high."

"Why don't you try dating for experience?"
I always hear those phrases from people who knew about my 'relationship status', some, from my friends. One time, I talked to a group of young girls about school and I was surprised because they were really surprised when I shared that I never had a boyfriend. I'd like to say that they were astonished because I'm too charming to never had a taste of intimate relationship, but of course, I was just kidding. The truth is, teenagers in this generation engaging themselves in a romantic relationship at a young age is already common and accepted. Thus, it is considered as scarce as hen's teeth to find someone who never had any experience. Some people may find it negative, but I am grateful and proud that God has kept my heart all these years. Yes, it was Him who guarded my heart. Because to be honest, this isn't actually my choice in the beginning.
I had my first crush when I was in grade school. I was 8 years old when I started writing corny love stories in my imagination. Lol. In high school, I had someone I liked and I even asked God to give him to me because I was really certain that he is the one I'd like to end up with. Silly 13-year-old me. When I was in college, I was exposed to a wider environment. Meaning, a higher possibility of meeting more handsome guys. And yes, I have met lots of physically attractive men at school. It is really shameful to admit, but in those years, my standard of attractiveness didn't go beyond flesh. I had lots of crushes and I liked them mostly because of their physical appearance, because they were cool, or because they were nice to me. I also remember talking to God every start of the semester asking Him to give me a boyfriend because I'm already in college.
But God's "No", delays, rejections, my 'regrets', are His way saving me from real regrets I would have experienced if He allowed me to give my heart easily.
My mindset about romance changed when I was in my third year in college. I realized what love really is when Love Himself captivated my heart and showed me that it's Him alone can satisfy the affection I've been longing for. Yes, I grew up in church. I never missed Sunday School and church attendance, I sang at choir, attended fellowships, but little did I knew that I didn't have an intimate relationship and commitment with God. I do things mostly out of selfishness. I pray for the sake of praying. I only read the Bible if necessary.
While you are busy reading this article, try mo rin makinig sa episode namin:
Until I was caught up in a situation wherein I had a problem and I didn't have anywhere else to go. I didn't know where to find my hope. I was having a hard time, that's all I thought. But it was actually Him leading me closer to Himself.
"When we don't have anywhere else to go, that's where exactly where He wants us to be."
It was actually part of His amazing plan. It was my spiritual breakthrough. I clung to my Savior and I was amazed by His grace and miracles every day. The more I placed my hope in Him, the more I get to know Him. The more I get to know Him, the more I knew He was everything I need. I started to have this desire in my heart to get to know this marvelous God who selflessly laid down His life for me and unconditionally loved me despite me being me. I found my worth in Christ. I was captivated by His love. And I will always thank Him endlessly for picking up my self-centered heart and making it His.
As I grow in Christ, He started to change my perspectives, my desires, my views; including romance. From those K-Pop superstars look alike, He taught me that men worth praying for are the ones who have God as first in their hearts; someone committed and in love with my First Love, someone who can lead and love me just as He loves His church, and someone whose beauty and worth is found in Christ.
He taught me to look deeper.
He taught me to wait.
He taught me not to entertain every guy who shows interest.
I learned that love is simply not an emotion, but a decision.
He taught me to give Him the pen of my love story.
I learned to trust that He always saves the best for me.
He made me realize that there's more to life than romance.
I realized that my completeness is found in Him alone.
He taught me to make use of this season for Him and for my growth.
Yes, I am picky because I don't want to settle for less than what God has for me.

My standards are high because I know my worth.

And no, I won't date for experience, because I'll date for marriage.
P.S.
To the man God has for me, stay tuned. You are worth waiting for. ♥