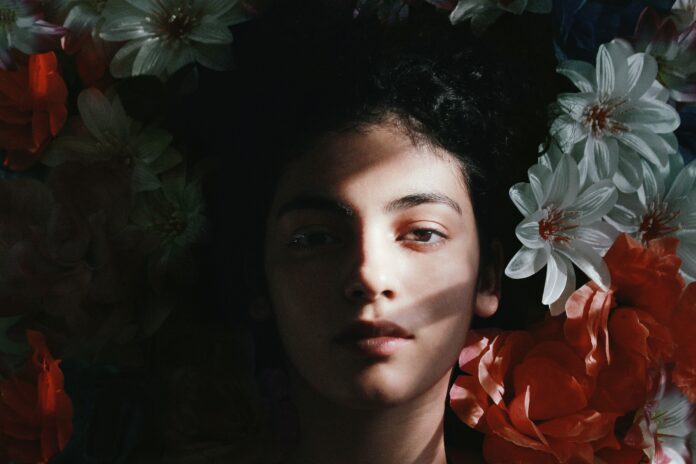 Disclaimer: The views and opinions expressed in this article are those of the authors and do not necessarily reflect the official position of Boiling Waters PH.
Death comes to us when we least expect it, or sometimes it lingers for months, consuming you in the process until it finally arrives. You never knew that you were holding your breath for a long time until you finally let it out of your system. 
But then grief is not only like a sigh of release since it also means that you're now confronted with a loss. Death has always been around us, but sometimes we are all too caught up living the life to care, and sometimes we don't realize how long we've been dead on the inside. 
While you are busy reading this article, try mo rin makinig sa episode namin:
The thing about grief is that it's too paramount for your being, like it's beyond what you can control; it has the power to overwhelm you even if you've been expecting it in hindsight.
They're said to be five stages of grief, according to Elizabeth Kübler-Ross, and just like everything in life, there's a process, a cycle that every one of us has to go through. Grief makes us feel, and it reminds us that we're human; we're allowed to feel each stage as we go along.
Here are the five stages of grief:
1.Denial
Death probably took you by surprise, and it usually does, and some say it's a part of life. You couldn't believe that death can suddenly take away someone you love or hold importance. 
We knew that one day this would happen. Death is inevitable, and life seems to be for the long haul until the haunting reality confronts us. We hold on to the promises of the Lord for a life full of plans and hope, not realizing that we're not immortal; we're humans.
When the truth is, are we so jaded to the fact that someday, anyone or anything that we hold dear can be gone? That everything that we have is only temporary, and so we should cherish it while we can. You can't believe it and refuse to believe it since the reality is too heartbreaking to bear. 
Have we been holding on to the material things and chasing the wrong goals for so long, we barely know what matters anymore? We have to confront death and look at it straight in the eye to be reminded of how life is too short and realize how long our soul needs salvation?  
In your grief, you refuse to accept the painful truth, just like how we all do even without going through all of this. The truth hurts, but it will set you free; your loss may be tremendously profound and beyond comprehension. Don't run away from the truth, and grace will pour in even if it's unimaginable to you. 
2.Anger
Here's the part when you realized how unfair life is and you feel you've been duped on life. You get angry since your loved one left you and now you're lonely, or you're angry since they are things that you can never say to them? Or you're mad at God over your loss when the truth is our time on earth is only limited until the time our purpose has been fulfilled.
You explode, your whole being dripping in chaos. Death has this haunting effect on you that all you want to do is break things or yell at the top of your lungs. Grief consuming you again, and this time it's so extreme you can barely contain it. 
You're not sure of the source of your anger, circumstance, loss, or internal pain? Let the grace of God soothe you and calm you during this stage. Let it clarify your mind and pacify you even if it seems easier said than done. 
3.Bargaining
Pinch yourself, you might think, this is not happening, or perhaps there is a way for this unfortunate circumstance to happen; there must be a cure, a miracle, or maybe some prayer you must do. Sometimes, loss makes us feel helpless, and everything seems to be out of control; we do everything to get it back to the way it was before. 
You cannot bring him or her back, and there is nothing that you can do. No amount of I'm sorry for your loss statements can ever fix it. No amount of comfort food or drag of cigarettes can make it better. Bargaining makes you feel helpless and so vulnerable that it hurts. In the depths of your pain, the Lord is always inviting you to come as you are. 
4.Depression
After all the commotion that happened and now you're left with the aftermath of destruction, you seem resigned to life, loss lingering, and God knows when you will rise above the grief and ashes.
Let God meet you where you are, it's okay not to be okay, and honestly, the loss has always left people, including you, devastated but let us not forget that there's still hope and life after death.
It will take time and numerous cycles before you can finally move on and respect the process of healing.
5.Acceptance
Acceptance happens when you allow God to help you in dealing with your loss. Acceptance is allowing yourself to live life and move on despite death and grief conquering you momentarily. It's cherishing the memory of the person or thing you have and how it tremendously affected your life. 
Don't forget the good times and good things in life just because grief and death ruined it for you. Accept that life comes with hope and love but at the same time sadness and brokenness. Acceptance is never easy, but it's empowering and light-giving not only to you but to everyone else.