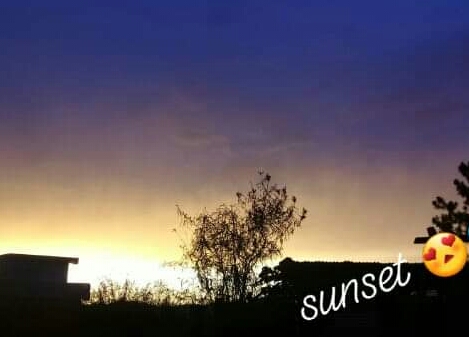 I was counting days to finally meet you, but never did.
I want to believe that it's a small world after all because we had the chance to cross paths on social media. Unexpectedly, I got to know that you were one of the outreach in my church which I used to involve myself in, but I didn't know you were part of. I was even more amazed when I got to know that I used to attend a church which I didn't know your a member of, but we didn't get the chance to see each other or even to know each others' names. We talked for hours, for days, for weeks and for months. We got to know that we both like to stare at the sunset, hike the mountains, run a marathon, or go to different places and take lots of photos. We even talked about playing the ukelele together and go trekking in Sagada when I come back to the country. I was just waiting for the right time to talk about how I feel for you, or to hear your voice, to see you laugh and to finally meet you in person. But as the days slipped away, every plan became like a drawing that wouldn't come alive. You became so cold, cold as the breeze of the coming holiday season. You weren't the same as before that even you were at work or at the gym, you always find time to check on me. And a day before Christmas, "seen" was the present you gave me. I just wanted to spend time talking with you, greet you "Merry Christmas" or just to ask how's your celebration goin'. But you just ignored me and made me feel like I was nothing. And at that single moment, I was dumbfounded that you weren't the man I was praying for. Because I was praying for a man who can lead and knows how to keep his words. I was awaken that even if we share the same faith, God knows exactly the man that I deserve and it's not you. I am worth it to be pursued.
P.S Even if you didn't choose to stay, I wish you good things in life. Merry Christmas.