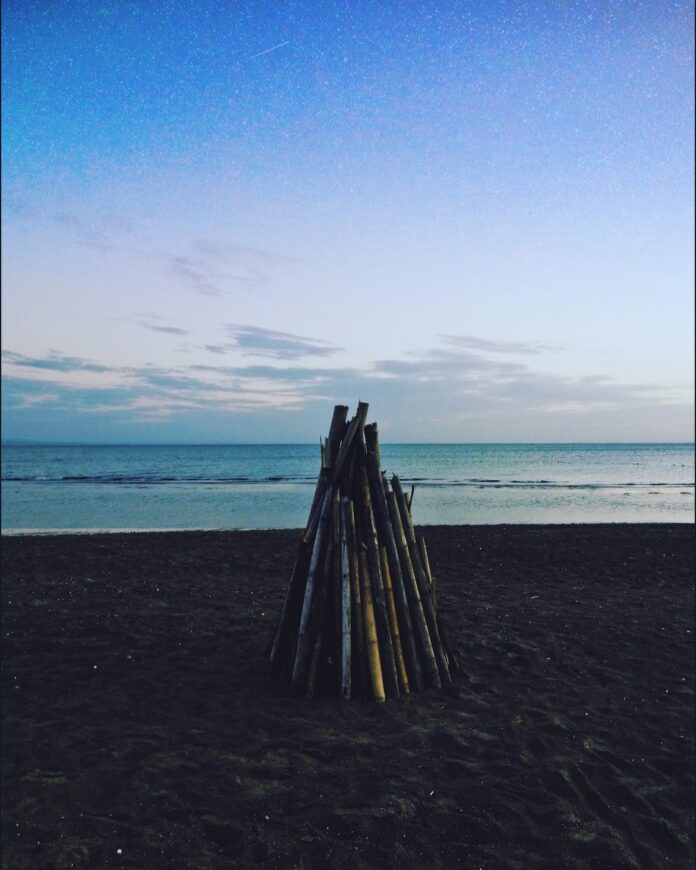 Disclaimer: The views and opinions expressed in this article are those of the authors and do not necessarily reflect the official position of Boiling Waters PH.
Unlabeled Relationship Rules
Rule #1
While you are busy reading this article, try mo rin makinig sa episode namin:
Don't get too emotionally attached. I know, parang sasabog na yang puso at butse mo kakasigaw ng pangalan niya but hold yourself together. Wait for the label, mas deserve mo yun.
Rule #2
Don't give all your time. Remember, hindi lang naman ikaw ang kausap niya.
Rule #3
Kung late night talks, late night talks lang. Wag ng todo emote at over-sharing.
Rule #4
Compose yourself. Set your priorities. Tsaka mo na siya i-prioritize kung may label na.
Rule #5
Don't exaggerate him when talking to your friends. Trust me, it's hard to find an excuse to your friends kung bakit bigla siyang naglaho na parang bula.
Rule #6
Never ask for consistency. It will never happen.
Rule #7
Don't put him on top of your priority when he can't even do the same thing to you.
Rule #8
Wag atat kapag nagyaya siyang mag-coffee or samgyeopsal. Baka bored lang siya.
Rule #9
Unlabeled relationship only lasts for 2-4 months. Kapag lumagpas kana dun, you need to know your place. Baka sidechix kana pala.
Rule #10
Don't nag or get mad at simple things like "slow replies" or "not asking permission." Paalala lang, hindi ka niya jowa.
Rule #11
No tagging or mentioning on social media and even on myday or ig stories. Baka malaman ng ibang sidechick niya at ipa-tulfo kapa.
Rule #12
Don't send too much selfies or pictures. Tsaka na kapag officially mag-on na kayo.
Rule #13
Don't save all his photos in your gallery and make a folder just for him. Fangirl ka sis? Die-hard fan?
Rule #14
If he has no balls, never ask for a commitment. It's a suicide mission. Abort mission! I REPEAT, ABORT MISSION!
Rule #15
Unlabeled relationship does not require sex. This is not a momol or ons. (pero sex is optional, depende na sa inyo yun HAHAHA)
Rule #16
Don't like all his posts or photos. Hindi ka stalker, don't creep him out.
Rule #17
Never tie yourself to him. You are not his prisoner. You can talk to anyone and you are allowed to entertain someone.
Rule # 18
Set boundaries. Get a life. Your world does not revolve on him. Wag mong kalimutan yung mga friends mo. Baka nagtatampo na sila.
Rule #19
Don't give an endearment if the relationship has no assurance or security. Sayang naman yung cute ideas mo.
Rule #20
Don't buy couple shirts, twinning bracelets, pendants, keychains, etc. Hindi kayo magjowa.
Rule #21
Don't let your emotions cloud your judgment. Wag puro emotions. Be logical. Be reasonable. Gamitin mo rin yung utak mo girl, mapapanis lang yan.
Rule #22
Don't make long-term plans together. Label nga wala kayo eh, future pa kaya?
Rule #23
Be prepared for anything. He can leave you at any moment. Condition your body and mind. Always have a support system. It will help you overcome the pain and help you move on.
Rule #24
If things go sideways, you can always leave him. You have a choice.
Rule #25
In the end, it's up to the both of you to make the right decision. If love defies all other rules, then let love rule. Because when you open your heart, love can start anywhere, even from unlabeled relationship.