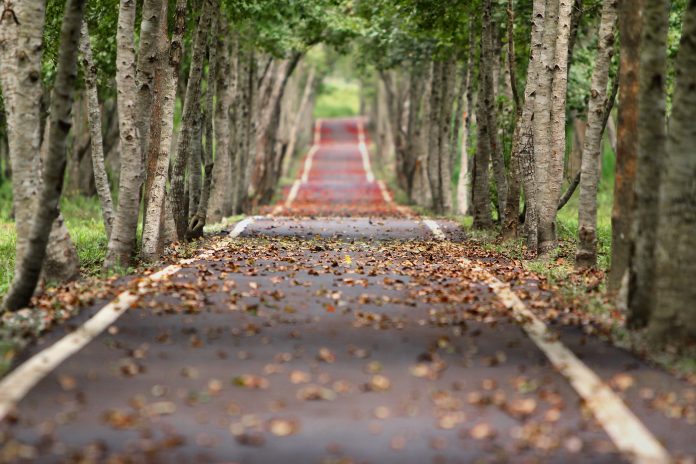 Disclaimer: The views and opinions expressed in this article are those of the authors and do not necessarily reflect the official position of Boiling Waters PH.
Just like what other countries experience, 2018 brought me to four seasons.
I experienced winter. It made me cry cold tears of anger, regrets and resentment. I needed to endure cold nights, and go to bed, without knowing how to get through the next day while questioning my worth in the eyes of my Daddy in heaven.
I experienced spring. I knew it after winter. I realized I was a flower, blooming more beautiful than ever. I grew after my winter season. It taught me lessons I would remember forever. I realized how beautiful I was in God's eyes.
While you are busy reading this article, try mo rin makinig sa episode namin:
I experienced summer. I suddenly withered inside. I had not asked questions to the heavens because I felt almost nothing. I was devastated and frustrated. My soul thirsted for more. I needed more.
Then it started to get colder again. Like how the leaves from the trees fall, all the dead, withered and unnecessary thoughts started to detach from my system. It hurt. It hurt a lot.
But when it finally rained, it felt like God was telling me that whatever season I am in, Abba Daddy will always pour blessings to me and to those whom I love.
The breeze of the wind made me realize that the Holy Spirit will always be pushing me to do the best. And by His grace, He will allow me to be the best in His eyes.
And as the sun comes out after the rain, I know that my best friend and the lover of my soul, Jesus Christ will always remind me that in every suffering, there is redemption, and there is salvation.
This year, I learned to accept the love more than I think I deserve.
I learned to let go and control, and choose Jesus even when it's hard.
I learned to listen to wiser people. We hear God, maybe not directly, but through other people, and through our circumstances.
No matter how many seasons we had in 2018, and how many seasons we will have in the year to come, there is one thing held constant: God is with us to get us through.
Through Him, with Him and in Him.
I pray that we will all have a bountiful, prosperous, and grace-filled 2019.
In Jesus' Mighty Name!
Happy New Year!