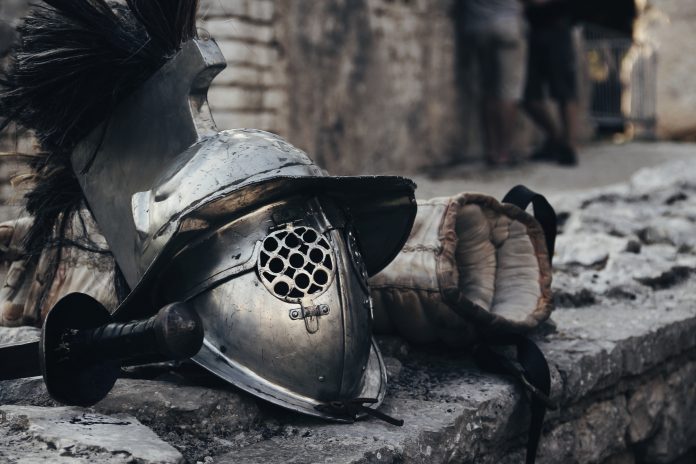 Jesus has called us to run a race. It's a faith race. It's long-distance and multi-terrain. Though all Christians share similarities in their races, the Lord gives each of us a unique race to run. God has assigned to each of us the measure of faith we need for our respective races; but when you are called to run the race of faith, how will you run it? Will you embrace your race or keep trying to escape it?
I've been in the youth ministry for quite a while now, but my faith was really tested during our summer youth camp. I was one of the facilitator who witnessed an opression of the devil to one of our campers. I have never imagine that it will happen. Infact it's one of my greatest fear to witness an opression or a posession. Spiritual warfare is real but
God indeed is mighty, greater and powerful that the enemy is shaking and screaming in the powerful name of Jesus Christ. God was faithful and powerful to deliver the youth during that night.
However that night really impacted me and fear started to creep in. The enemy is trying to attack my identity, my focus,  and my faith.I have been through sleepless nights. I feel far from God. My quiet times and prayers seem rote and shallow. The fear is hunting me. I even ask the Lord" Lord why is it i'm so affected? "Why do I have this fear in my heart?" "Is my faith so weak?"Is the sin of unbelief is stronger than my faith?
I was on that point to quit ministry for a meantime and just take a rest. I even bargain " Lord pwde church goer na lng muna ako?" Chill muna ako Lord.
While doing my devotional, I was reading 1 Chronicles 10 ,it talks about Saul's death and his sons. God put Saul to death. Saul broke his faith to the Lord. Infact he seeks guidance to a medium instead to the Lord. On that moment I cried out to the Lord and said, " Lord I don't want to die like Saul I want to finish the race of faith strong, Help me Lord! Deliver me from this fear! deliver me from the lies of the enemy!Restore to me the joy of my salvation" "Lord you are my refuge, my strong tower,  my rock" deliver me oh Lord!" and for the very first time after a week of faithlessness I felt peace in my heart; the peace that only God can give. 
God is assuring me that He will fight the battle for me.I continue to repent and continue to pray and read Psalm 121.
I lift up my eyes to the hills. From where does my help come?
My help comes from the LORD, who made heaven and earth.
He will not let your foot be moved; he who keeps you will not slumber.
Behold, he who keeps Israel will neither slumber nor sleep.
Spiritual warfare isn't like playing with matches but playing with dynamite which gives us all the more reason to take up the whole armor of God.
Ephesians 6:10-18
10 Finally, be strong in the Lord and in the strength of his might.
11 Put on the whole armor of God, that you may be able to stand against the schemes of the devil.
12 For we do not wrestle against flesh and blood, but against the rulers, against the authorities, against the cosmic powers over this present darkness, against the spiritual forces of evil in the heavenly places.
13 Therefore take up the whole armor of God, that you may be able to withstand in the evil day, and having done all, to stand firm.
14 Stand therefore, having fastened on the belt of truth, and having put on the breastplate of righteousness,
15 and, as shoes for your feet, having put on the readiness given by the gospel of peace.
16 In all circumstances take up the shield of faith, with which you can extinguish all the flaming darts of the evil one;
17 and take the helmet of salvation, and the sword of the Spirit, which is the word of God,
18 praying at all times in the Spirit, with all prayer and supplication. To that end, keep alert with all perseverance, making supplication for all the saints,
When the enemy is trying to attack your identity and faith, let's fight the battle by having the truths of the gospel around us
like a belt, holding everything else up. 
Put on the breastplate of Jesus's righteousness, pray for the protection of our
hearts.Run from evil and chase after the righteousness of Jesus Christ. It takes grace for us to be reminded everyday that we
 are free, forgiven and redeemed. Jesus Christ willingly died for our sin and rose again and defeated death. Jesus Christ is victorious over our enemies.
Let's take up the shield of faith. Believe. Believe in all God has accomplished for you in Jesus Christ. 
Let's cover our minds with the helmet of salvation to protect us from the lies, accusations, and temptations that we're bound to face. And let's wield the sword of the Spirit, which is the word of God. 
Speak the truths of Jesus to confront the attacks of the devil.
And in all of this, continue to depend upon the Holy Spirit in prayer. The weapons will never be enough if you don't walk in the power of the Spirit who empowers them all.
Let us not escape on what God has called us to do instead fight back with gospel truths.During our moments of fear and panic, God is whispering promises to us.Continue to pray bold and daring prayers. Expect God to move. Talk to the Lord constantly. God puts us in the fire to awaken earnest and fervent prayer.
And when our wrestling is over, like the Psalmist in Psalm 115 we can also cry out to the Lord "Not to us, O LORD, not to us, but to your name give glory, for the sake of your steadfast love and your faithfulness!
Soli deo gloria!
Emzy San Diego
Redeemed & delivered