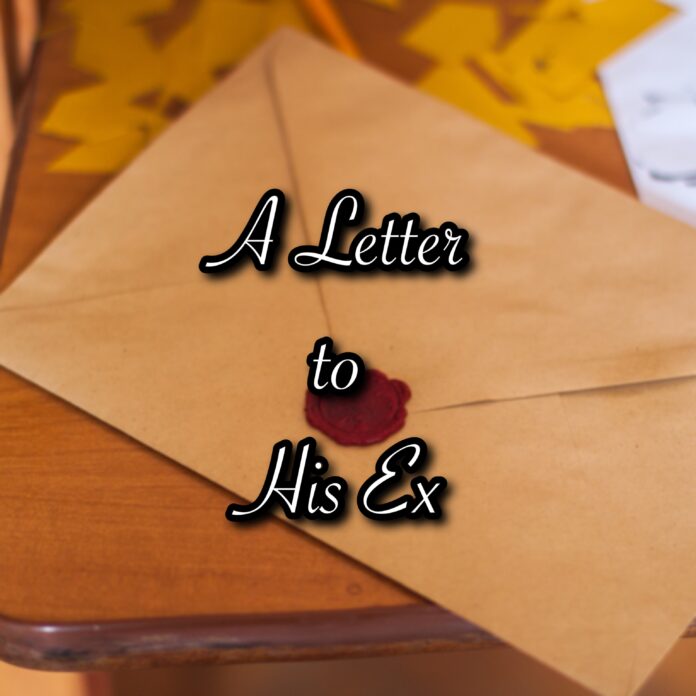 Disclaimer: The views and opinions expressed in this article are those of the authors and do not necessarily reflect the official position of Boiling Waters PH.
A Letter to His Ex
Hi. I know what you've been going through right now. I know you're not doing good and I am really sorry it didn't work out for you. To be honest, I never really asked for this. I was happy on my own. I never expected him to even like me to the point that he would pursue me. I was only nice to him because we were friends and that's what friends are for- to be there for each other when it feels like the world is crumbling down on you. I'm sorry when I was that kind of friend to him. When he left you, that was his decision. I never took advantage of the situation because I know what karma is. And I don't want that to happen to me, too. There were so many times I had asked God to just take away these stupid feelings for him or do something that will make me stay away from him. But He didn't. I don't know what His reasons are but He didn't. My feelings just grew stronger every passing day I ignored him. He even called me a snob because I wasn't returning his calls and replying to his texts and chats. I even made excuses-those white lies just so I could turn down his invitations for us to hang out. But he was so persistent, slowly creeping in to my heart, breaking down my walls. Before I knew it, I was already falling for him. Being marupok as I was, I couldn't lie to myself and to him any longer. And that was the start of something I never knew would happen to me- falling in love. I said yes to him because I didn't want to have any regrets- because when I did, I would always think about it. Those what ifs will make it very difficult for me to move on and it will haunt me all my life. You had your chances when he was with you but you wasted it all away. He didn't come back to you. I never held him back. He made his own decision. And he chose his happiness.
Can you give me a chance to be happy with him? Please stop hurting yourself. It really worries us especially your family and close friends.
I really am sorry. We will continue praying for your healing, strength and will to move on. Have faith in God. Everything happens for a reason. Let go and let Him handle your life. Always remember, God loves you more than you can ever imagine. This is not yet the end of your story. He is still writing yours and someday, you will find your happiness too. I hope this letter finds its way to you.
Signed
Now
4/7/2020