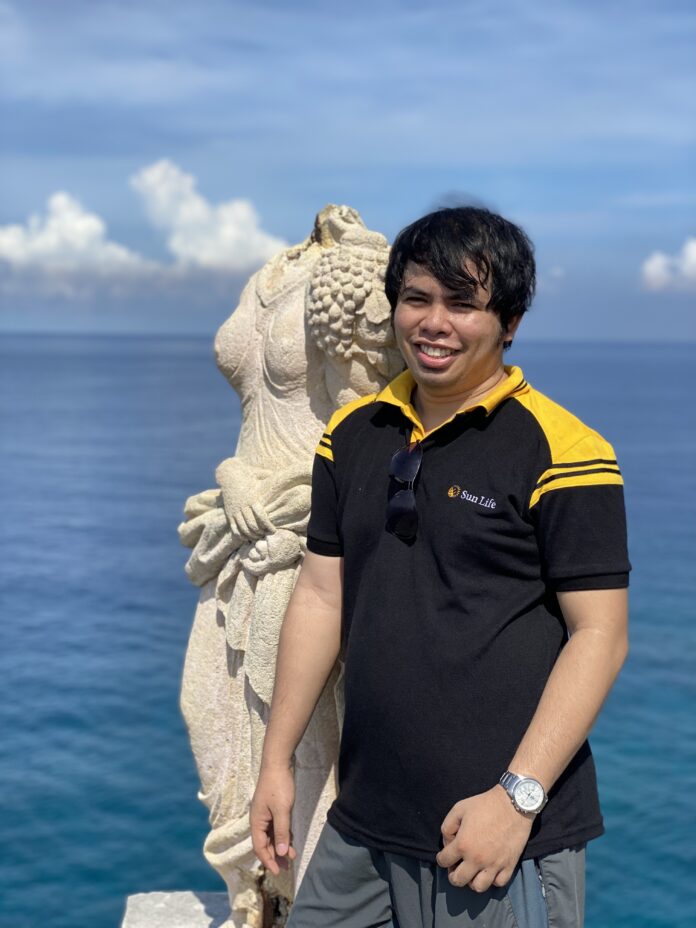 Disclaimer: The views and opinions expressed in this article are those of the authors and do not necessarily reflect the official position of Boiling Waters PH.
Dear future wife,
I thought everything will be smooth with my growth as a man that God designed me to be, but unfortunately, I still have a lot of room for improvement. I trained and disciplined myself so hard that I believe it is already okay and enough but I found myself that I still have insecurities, a "little" anger management issue, and an impatient attitude. I am a man of imperfection but love progress.
I hope those things will not be the reason for you to disqualify me with your criteria in choosing a partner for yourself. I just want to be honest with you all the time. I want you to know it early because I don't want to show myself that "I am the man"—the perfect man with no flaws and an impeccable one.
While you are busy reading this article, try mo rin makinig sa episode namin:
You know what, I am praying for you that you will have the discernment to see not only the facade of beauty and gentleness and kindness of those men who are laying down their intention to you but deep inside is a monster—a destroyer of relationship after you said "yes" to him.
𝐎𝐧𝐞 𝐃𝐚𝐲, 𝐈 𝐖𝐢𝐥𝐥
I will joyfully and willingly listen to your unending stories. I will cheerfully try to get your witty jokes and will not put my fingers over my ears when you sing but I will gladly sing with you as well even the both of us are out of tune. I will lovingly laugh and enjoy your first tried burnt cookies.
I will readily open the door when the sound of your footsteps is near at home even I am tired from work. I will accompany you in washing the dishes at night and will never get tired to remind you to brush your teeth before you sleep. If I am still awake when you already sleep at night I will pray for you but if you wake up suddenly and want to have a food trip at midnight I will join you.
I will be excited to be your alarm clock. I will wake up early to prepare meals so that you can have food in your stomach before you go to work. That's the reason why am I studying how to cook in this single season.
𝐖𝐡𝐞𝐧 𝐓𝐡𝐞 𝐃𝐚𝐲𝐬 𝐀𝐫𝐞 𝐃𝐚𝐫𝐤
I will never back out in life when things fall apart. I will hold your hand when you want to run from life and will make you smile even the day is so dark. I will encourage you when you are down and will not join you to backslide because of uncertainties in life.
I will fight for you, care for you and remind you how faithful our God is, and will push you to read the Bible and cry out to Him and believe in His promises when you are disappointed with the Lord.
Yes, perhaps, I can't even lift a 70kg dumbbell but I will assure you that I will carry you when your knees are tired. When your eyes are out of tears I will comfort you and will not ignore your feelings and emotions.
𝐑𝐨𝐨𝐦 𝐅𝐨𝐫 𝐈𝐦𝐩𝐫𝐨𝐯𝐞𝐦𝐞𝐧𝐭
I will know what are those things you are capable of and will honor those pieces of you. I will accept your mistakes because I know that both of us are "work in progress". I will see your past as a beautiful sunrise because it shines the faithfulness and goodness of the Son.
I will love you for who you are and will not force you to be the person that I always want. I will give you a hand to grow spiritually and emotionally and mentally. I will never disregard your dream but help you to build and achieve it. I will always push you to your limit because I believe you can.
𝙄 𝙬𝙞𝙡𝙡 𝙝𝙚𝙡𝙥 𝙮𝙤𝙪 𝙧𝙚𝙖𝙡𝙞𝙯𝙚 𝙩𝙝𝙖𝙩 𝙩𝙞𝙢𝙚 𝙞𝙨 𝙣𝙤𝙩 𝙢𝙚𝙖𝙨𝙪𝙧𝙚𝙙 𝙗𝙮 𝙖 𝙘𝙡𝙤𝙘𝙠 𝙗𝙪𝙩 𝙢𝙤𝙢𝙚𝙣𝙩𝙨 𝙬𝙞𝙩𝙝 𝙮𝙤𝙪. ❤
I will be the man for you! Remember that!!!
Your future husband.
Jetro Cabalo.