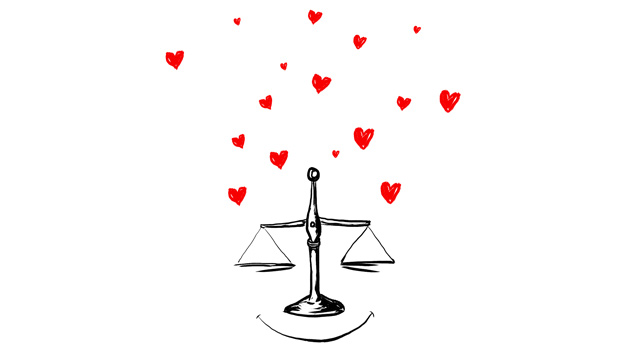 Disclaimer: The views and opinions expressed in this article are those of the authors and do not necessarily reflect the official position of Boiling Waters PH.
Dear BW,
Blessed day to all of you and sa mga followers nyo! Hoping that you help me lalo na sa nararamdaman ko ngayon.
While you are busy reading this article, try mo rin makinig sa episode namin:
Itago nyo nalang po ako sa pangalang "Diego". Ako po ay isang law student and eto po yung kwento ko.
Sometime in July 2021, saktong katatapos ng final exam namin, nag-aya yung mga friends ko na mag-inuman to unwind the stress and also pasalamat na tapos na ang exam. In the midst of our convo, my friend asked me, "Diego, kelan ka pa magka-GF?", and I said jokingly, "Kung may matutoran ako sa lower years or sa mga freshmen, but syempre ask muna ako ng sign kay God."
In the midst of September, may activity ang Organization namin sa law to send a Tiktok videos about lawschool. Then, I saw this girl, and itago natin sa pangalang "Ricca". Maganda siya. And na LAFS (Love at first sight) ako sa kanya. But di ko muna pinansin.
Last Saturday ng September, nung birthday ng classmate and friend namin, dun ako naglakas loob na magsend ng friend request sa FB. She accepted it and naging friends kmi. Pero hinayaan ko muna.
1st Saturday ng October. I talked sa friend ko na friend rin crush ko kung paano ko siya i-approached. And my friend told me na just ask about her law school experience. After that, I chatted her. And nagreply rin naman siya. And we talked about law school life. Then, maganda na yung usapan namin.
May event ang College of Law na magmeet ang groupings in preparation for Virtual Acquaintance Party. Then, di ko sukat akalain na kasama ko siya sa grouping. Nung magmeeting na kami, it was the first time that I saw her. I chatted her na "Nice to meet you virtually" and she replied the same. But eager rin ako na mameet siya in person.
Two days after that event, habang nagchachat kami, I asked her if she knew how to play guitar. She said yes. And I dared her na magsend sya ng vids, and gosh, she sent me a vid na umaawit sya while playing the guitar. Its like mala-anghel ang boses nya at galling nya magplay. And syempre she asked me kung marunong ako mag guitar, and sabi ko yes. Binalik nya sakin yun dare and syempre send vids rin ako. And looking forward talaga na magjam kami.
Four days after, after our evening class, nagchat kami about academic matters. And I said kung pwede ko siyang tulungan, and pumayag sya. We met on the Zoom. And it was the time na kinilig ako ng todo pero kinontrol ko lang hahahah. And tinuruan ko siya. After that, we talked about life, especially siya mismo yung nagkukuwento. And syempre, I'm all ears, pero deep inside, kinikilig na ako. Inabot kami ng 5:45am. But, we thank each other na maayos yung usapan naming.
Kinabukasan, nag-update sya sa akin na pupunta sa coffee shop to study with her friends. Then, yung friend ko, asked me kung gusto ko daw sya puntahan. Then I said yes, but kausapin ko muna siya if okay sa kanya. I called her, but di nya nasagot. And, habang nagjajam kami ng friends ko, she called me asking ba't ako napatawag. And I told her if it's okay kung pupunta kami jan. Then she said okay. And pumunta kami dun. And it was the best day in my life to met her personally. So, nagreview kami doon. And after that, we parted our ways.
Kinabukasan, she chatted me na pupunta siya ng City kasi may bibilhin sya. I asked her kung okay lng na sasabayan ko siya. Dito na ako nagkacourage to asked that question because yung friend nya na friend ko rin nagsabi sa akin na di sya lumalabas na sya lang mag-isa and also kung di nya pa talaga nakilala. But, I wonder that she said yes, and she sent me her location kung asan sya. In short, nagkita kami. Then, namili kami ng mga needs namin and eat lunch together. After that, nagseparate ways na rin kami kasi magsisimba sya.
After that, nagmixed ang emotions ko. Kasi yung mga convo namin ang sweet talaga like exchanging of Good mornings, asking kung nakakain na, nakastudy na, studying together, and saying God bless in our classes. And, nagbago ang body clock ko. Dati 1pm na ako gumigising, pero ngayon, kahit 4am na ako natutulog, gumigising ako ng 7am kasi may work sya at 7am . And dito na ako kumuha ng lakas na loob na sasabihin ko kung ano ang nararamdaman ko sa kanya.
November 1. We met in a coffee shop to study. Then, she talked about her family, yung ex nya, struggles nya, and psychologist nya. Then I asked her, "Tutal psychologist ka, ano yun na-oobserve mo about sa akin?" She asked, "About what? Personality? Behavior?" I said, "My Behavior towards myself" She said, "I heard na magaling ka sa codal, but ngayon napatunayan ko na totoo ang sinabi nila" Sabi ko, "Tsamba lang yun, hahahah". "How about sa friends ko?" sabi ko, she said, "So far okay lng naman" And eto na. I asked her "How about my behavior towards you?" She said "Hindi ako mag-aassume, pero crush mo ako, right?" And a long silence and a deep breath. I said "Yes, di lang crush, na-fall ako sa'yo" She said, "may nagawa ba ako bakit ka nafall sakin?" Sabi ko "Wala." And I started to say bakit gusto ko sya. Syempre, sa lawschool di ka pwde magbigay ng Yes or No na sagot, dapat may proof, may basis. Parang nagrecitation ako sa harap ng prof hahahah. And after that, we walked papuntang Mall. Like almost 1km, pero nilakad lang namin. And nag-uusap kami about our love language. And she said na hindi siya mag-entertain ng ligaw and asked me if open ako sa rejection, pero she said to me her do's and don'ts. And nawonder ako kasi hanging. And after that, she kept sending me a pic kung saan sya pumupunta na di ko naman hinihingi, ang sabi ko lang, enjoy lang kayo and keep safe.
Naconfuse ako hanggang dumating sa point na naghiatus ako sa messenger dahil lang sa kanya at para makafocus ako sa review for incoming exam. I chatted her na maghiatus ako and she said okay. But, during that time, instead na makafocus ako, hindi pala. And in the midst of the week ng hiatus ko, I chatted her and nagtalk kami sa Zoom to set things clear. In short, she said na friends lang kami. And I asked her about nung naghiatus about what she felt. She said na inopen nya yung active status kung buhay pa ba ko or hindi and she wanted to chatted me during two days but she resisted kasi naghiatus ako. Dun ako naconfuse. After our convo, instead na iiyak ako, nag question mark pa. Kinabukasan, I tried na ichat ko siya ng good morning. I expect na dededmahin nya yung chat ko or magrereply sya na wag ka nang magchat sakin, syempre busted na ako. But, umiba ang takbo. When I chatted her good morning and ang follow up ko na "ohh wait, am I obliged to do this? Hahahahah" Alam mo kung ano reply, "hahahah hindi pero depende sa'yo" sa isip ko, "What?". And lalo akong naconfuse kasi nung time na yan, she detailed me kung ano ang activities nya na hindi ko naman hinihingi. And nagcontinue yung convo namin.
Exam week. She chatted me kung magpapareview ako sa kanya kasi may isang subject kami na same naming kinukuha pero iba lng yung prof. I said na nagrereview ako sa ibang subject kasi bukas na exam naming jan. And nagreply sya pero di ko sineen. Kinabukasan, after exam nag-myday ako. You know, she said na "Oh kamusta? Di na ako nakagoodluck sa'yo kaninaaaa", sa isip ko "Friends pa ba to? Ba't ang gulo na?" but nireplyan ko sya na "No worries. Study muna ako" After that, 2 days na wla kaming chat, but on the 4th day ng exam namin, and she knew na exam ko yan sa same subject namin, she said na "Good luck and God bless sa exam!" I felt na gumaan ang pakiramdam ko. Napa-iyak ako ng konti. Biniro ko siya na "You made me cry huh? Hahahah" Sabi nya, "hahahah hoy wala akong intention na paiyakin ka hahahah" Sabi ko "I know hahahah". After that, nagreview kmi, bale siya yung bumato ng mga questions and I gave the answers. After that, preparation na for oral exam. During exam, chinat ko siya to choose a number. Then she gave the number and yun yung pinili ko. Thank God na nasagot ko naman ng maayos. And I thanked her.
On the 5th day ng exam namin, she chatted me first na nahirapan sya sa exam. But I said its okay, bawi tayo sa finals. And nagfocus kami balik sa studies.
6th day of exam. Excited na kami kasi bukas magpabeach kami ng friend ko. Two weeks before exam, niyaya sya ng friend nya na friend ko rin kung sasama sya samin pabeach. And she said no. So, sabi ko, it was the best moment na makalimutan ko na siya and mawala na yung mga insecurities and overthinking ko once na doon na ako sa beach. After exam, nagsend ako ng GIF about "Exam week's done". And, during our convo, pauwi na sya sa kanila and when I asked her kung pupunta sya ng beach, sabi nya yes, at dun pa beach na pupuntahan namin. OMG! Akala ko magmomove-on na ako. Ba't andun rin sya? Paano yan? Mixed emotions ako that time. Then, kinabukasan, nagtravel na kami ng friends ko pa-beach. And di ako nag-update sa kanya pagdating ko dun. Pero, yung friend ko na friend nya nagsabi sakin na nasa beach na sya. Then, chinat ko, sabi ko "asan ka?" then she said "dito sa fast food chain", na dun rin kami kumain. Sabi ko, what?! Una, nagpabeach sya, ikalawa, yung kinainan naming, dun rin kami kumain. Sabi ko, pag may pangatlo pa to, iba na to. Yung masaklap, yung place na pinag—inuman namin, nung nagchat ako kung asan sya, dun mismo sa harap sila naligo with her friends. Mighad! In short, nagkita kami. Even short time lang, but iba yung feelings like the moment na hinanap ko siya, malayo na pala ako sa pinaliguan nila and bumalik pa ako, like yung pagod mo, biglang nawala the moment na Nakita ko siya. After that, I said na "balik lang ako prepare muna ako" she said "yes", but pagdating ko sa room naming, she said na "sorry ayaw kasi ng friends ko na may kasamang iba" sabi ko, "no worries enjoy kayo jan". After that, I chatted her na party muna kami, sabi nya Gooo lng. And she sent me a pic kung saan sya. And also update rin ako. And after that, she chatted me na balik na sila sa hotel. Then, after party namin, I chatted her na JGH and thanking her for the short time to met her.
After that, pag-uwi ko dito, nanahimik muna ako, di ko sya chinat because confuse pa rin ako.
BW, enlighten me about this matter. Sagot ko notaryo nyo pag maging abogado na ako hahahah. God bless po!