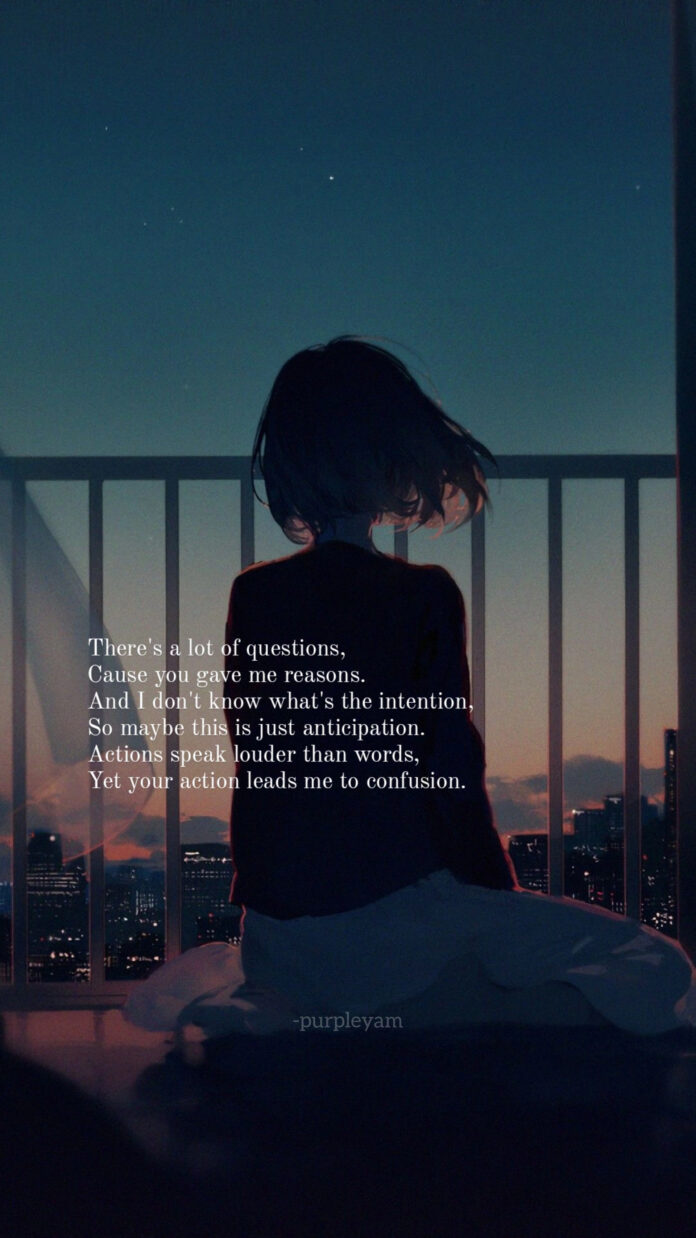 Disclaimer: The views and opinions expressed in this article are those of the authors and do not necessarily reflect the official position of Boiling Waters PH.
There's a lot of questions,
Cause you gave me reasons.
And I don't know what's the intention,
So maybe this is just anticipation.
Actions speak louder than words,
Yet your action leads me to confusion.