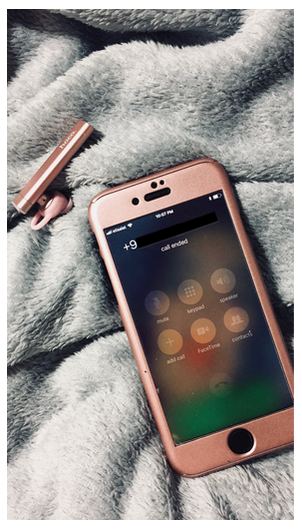 Disclaimer: The views and opinions expressed in this article are those of the authors and do not necessarily reflect the official position of Boiling Waters PH.
"I have nobody else to talk to."
I was on my way home when it came to my mind, I have lost all communications to my closest friends. I am actually that kind of person that forgets to message a friend but yet, I can honestly say that they are on my mind. It's just that I am bad with communicating through text messages or calling not unless we're together, that then you'll get tired of me talking to you the whole time.
But this certain moment when I was taking a cab back home, it hits me. I have nobody else to talk to. I feel alone and looking for that certain person that I have been talking to the whole time for almost 2 years now. I missed that kind of feeling that you can just be on the phone talk whatever you want to talk about, like everything, anything, no topic at all just all those things that we can talk for hours or longer. Well, I talk with my friends but not that type of staying a long time over the phone, having long pauses, just staying there, listening to each other's thoughts. That.
I don't have that anymore. It's like I'm in a pause of my life now, waiting for someone to respond, when nobody else is actually there. Then it came to me, he's the only one I have been talking to these whole time, and when he left, it's like my words, our conversations, he took it with him.
Well, as I said, it's not the end of the world. I just lost the person who I have kept talking to, but not myself, and if this is happening to you, you still have all of those people who would care to have a conversation with you, or maybe start a conversation with you. You may have a feeling of ended-relationship now but eventually, as time goes by, you'll get to know more of yourself, more of those people around you who were just waiting for you to open up to them. This just means, you're back on track. The world will become a bigger place for you to explore, and discover more new things that are yet for you to see. It's just an ended conversation and ended-relationship, but this doesn't mean the end. This would be a greater opportunity to talk more to those people that give importance to you, or the best way for this, Talk to God.
Hebrews 4:16
"Let us then with confidence draw near to the throne of grace, that we may receive mercy and find grace to help in time of need."
This is the best time that you can find the grace of God by talking to Him. When you release all your worries to Him, tell all your thoughts to Him clearly, then you'll find answers that will make you understand more about the things that are happening to your life now. We intend to question God about all these things, like, Why, How, When or whatever questions that we have in mind. But clearly, you'll never understand the now, the situation that you are now not unless you talk to Him, and amazingly, you'll then come to a realization. You may have lost conversations from a person you love in this world but you'll get to have clearer and beautiful conversations full of fulfilled promises with Him, our God if you use this time to open up and hear His voice speaking to you amidst the noise around us. And believe me, when everything around you stops, His voice will be louder and more the way He will guide you to the path that He had planned for you long before we entered this world, your Purpose.
Take time from your cab drive home to talk to him, or a walk on the streets, your long drive for work, your bus rides, change your me time to God's time, all those time that you're taking short or even long moments to realize a lot of things. Talk to our great listener, Jesus Christ, our God. In the verse, John 14:6, Jesus said to him, "I am the way, and the truth, and the life; no one comes to the Father but through Me. Enjoy the times where there is silent around you because these are the times that His voice will be clearer to you. Pray, instead of counting the worries that comes into your mind because of all the things that are happening around you, remember that we have a God that listens, that hears and that gives mercy to those who are desperate and seeks Him.
Cherish every single moment you get to have to talk to Him. When one call ends, you are letting another call comes in. That is God, our Father calling you to speak to Him, Answer.
You'll be fine.