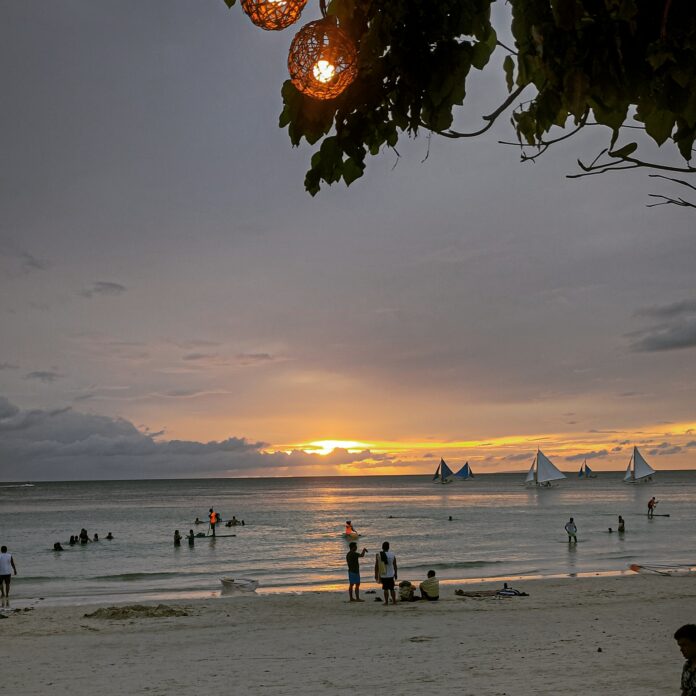 Disclaimer: The views and opinions expressed in this article are those of the authors and do not necessarily reflect the official position of Boiling Waters PH.
The word Love is so common and popular specially nowadays sa mga younger generation or even older generations.
Some of us nga eh, when we hear the word love, may sarili na agad tayong perception and definition about it.
Maybe for some, Love is updating you without asking sa mga bagay na ginagawa nya or maybe love is that someone na hinihintay ka magtali ng shoelace mo para sabay kayo maglakad.
Maybe love is someone who always holds your hand habang naglalakad or when someone gives you gifts kahit normal days lang.
Your definition may be right kaya nga may so called love language pero you know what? We may all have different definition of love pero one thing is for sure, It is something more.
Love is more than the grand gestures that we see each and every day, Love is more than the kiligs when you saw your crush looking at you, more than bare minimums, definitely more than your bf/gf who does tiktok vids with you.
Love is something na we sometimes give pero hindi tayo aware na it is called love.
Love is something na we will only learn after we start loving ourselves first.
Loving ourselves first mean we accept our own weaknesses and failures,
embracing our flaws and short comings.
Accepting each and every marks on our bodies.
While you are busy reading this article, try mo rin makinig sa episode namin:
It is something to be given unconditionally.
It is love kapag hindi "Pilit"
there are times kasi na sa kagustuhan nating mapunan o magkaroon ng partner, tipong pilit at one sided, dun din tayo nawawalan ng  self love. Don't let the pressure na Kahit lalagpas ka na sa Kalendaryo learn how to save yourself sa "Panic Loving".
Some of us may even doubt their self na parang I am not worthy of love, pero you are. Yes You are worthy.
When you learn how to truly appreciate and accept your self,
When you Learn how to wait and let His will be done, that's the time na you know  what Love is.
Kasi Lets be honest,
yes it is easy to say na kaya ko to, strong independent person ako pero there will be times na we can't handle things on our own.  there will be times na deep within us, we want and seek someone who can show us na we are appreciated, we are vulnerable and we need love. Like someone who will serve as our outlets, someone na makakapagbigay satin ng validation.
Mostly na ttrigger kakascroll sa social media, like isa kang dakilang taga "SANA ALL". Some may say na ang choosy mo kasi kaya di ka nag kakajowa. Well, thats ok. We know our value and we know what we can offer. We dont settle with the bare minimum.
Your feelings are valid. Be proud kasi you know your worth and kahit pressured na pressured ka na kasi jusko malapit ka na mag mid 20's or lalagpas ka na sa kalendaryo you still dont settle for less.
Keep praying lang and instead of looking for the right one, be the right one. Attract! don't chase. dadating at dadating yung will nya para satin.
keep slaying mga Bhie! Hahahaha