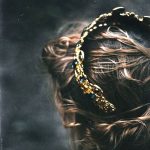 Disclaimer: The views and opinions expressed in this article are those of the authors and do not necessarily reflect the official position of Boiling Waters PH.
You are an heiress.
You are more than a victorious soul.
You are beautiful.
While you are busy reading this article, try mo rin makinig sa episode namin:
And you are His. Always remember that is who you are.
"Mediocre". Maybe the world is always telling you that you are just in between. But please always stay focused on Him. Be too focused on worshipping Him that you can't even hear anything except His words.
Let Him define who you are. He is a creative God and had a plan when he chose to make each woman look different. Instead of making every woman the same, he handcrafted every woman to look beautifully different. God chose to create you to be beautiful in your own unique way.
He said you are fearfully and wonderfully made. Let Him be greater than this world.
Jesus came for you, that's where your identity should be, He will not die if you are nothing. To Him, you are His child, created in His image and likeness. He wants to be with you for eternity, He loves you with an everlasting love.
Just focus on Him. Just listen to Him. He is the truth and He chose you.
You should not listen to the lies of this world, they should listen on you as you tell them the truth.
Live the life you're suppose to live, a life that will shine His light that every unbeliever will see Him in you.
They should listen to you because how you live your life is the proof that God lives, and He lives in You.
Beloved, chin-up and let your crown shine, because He is your crown.