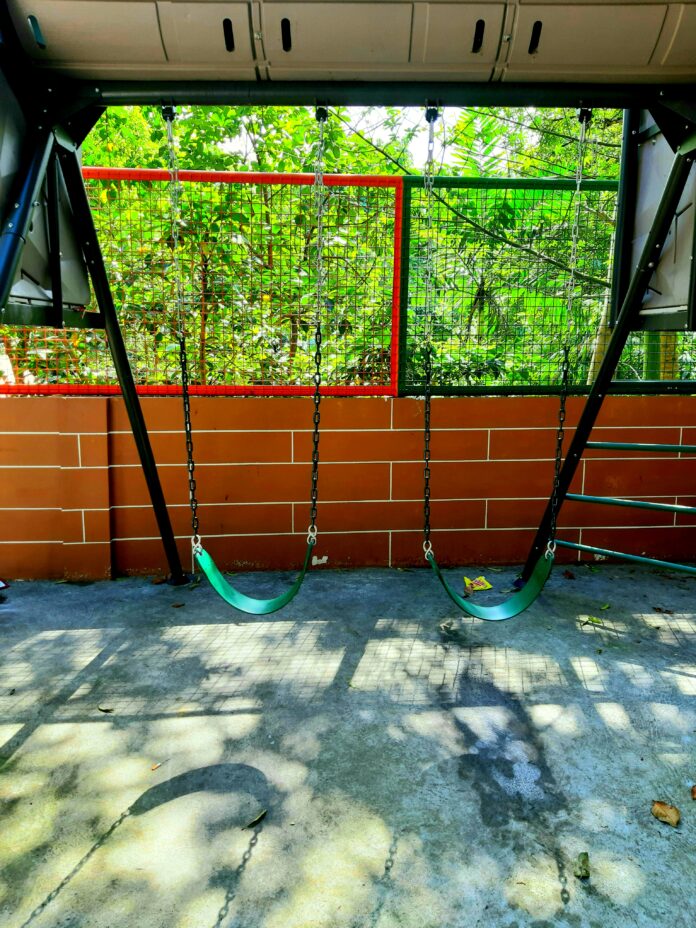 I came from a heartbreak, but God was there and He strengthened me. He made me whole again. I am now forgiven. Better and healed. Stronger as he called me to be. Now, I bless God because people look up to me as a strong man of God, a strong man of faith.
I promised myself that more than anything else, serving-God-like-I've-never-served-Him-before mindset will be my daily life. And that is what I am doing right now – I am recovering all the times I lost when I haven't been pleasing my Savior. Pursuing more of Him is my top priority, always and it will never change no more. And I currently am fulfilling that promise by His grace alone.
As I operate in His grace, I realized I dreamt of someone so familiar to me. Never in my life that I will forget this someone because of the impact she left tattooed in my mind. I've known her for almost a decade. She really was an amazing, fearless lady back then, and up until now, she still is.
I have to admit, she has left me astounded by that God-given beauty she possesses. And this throb in my chest has always been here since then. I knew this throb had been dormant, almost. I know you understand that I mean I have feeling of admiration for her back then.
I dreamt of her and in that dream, I saw how the morning sun shows her gorgeous and happy face. She was heartfully doing her own thing, cause she's quite of a Miss Independent type. The sunlight shines, joy manifests as she smiles. Probably the most beautiful smile of hers I've seen vividly after many years. She knocked me off my feet with just that sweet smile. I made her a new name, by the way. She is Miss Beautiful Sun, my beautiful sun.
Immediately the scene changed. The happy, smiling her? Was crying like a child during the night. Sadness and tears were at place as she cries herself in the dark. She was battling something that we are all aware of. Was happy all day long, but when the evening enveloped the scene, she was all anxious, crying and emotionally breaking down. I wanted to be with there for her. I wanted to be her crying shoulder. I wanted to embrace and hold her tight, wanted to tell her everything will be alright. The fearless and happy her all of a sudden, was losing it every night in her tears. I wanted to comfort her, but I've opened my eyes already. It was just a dream.
I bravely went and reached out to her on Facebook. My hands and voice were shaking as I was typing what I wanted to tell her. She thanked me for it. I promised her that I will always be praying for her, being the man of faith I am. My prayers were the only thing I can offer by then.
After a few months, I found myself still praying for her. Keeping my promise to her and to God. I have fully understood that, to be a blessing to a person with silent battles, I should give the best that I can do for that person. Since I can't be there for her physically, I always include her in my private prayers.
Until this one fortunate day. I noticed one thing about my prayers: I haven't been asking for myself nor my needs. She was the only one I'm praying about. Was telling God to keep her safe, to keep her okay, to make her happy whenever she's sad, to put a smile on her face always, to give joy to her heart. It was a strange thing for me to do for someone, since I just say general but sincere prayers for anyone.
But doing something definitely has a cause. Things happen because of a reason. And I recently found the reason why my prayers have shifted. It's because…
it's her. It is Miss Beautiful Sun.
The feeling of admiration I had for her came back. The throb that was dormant for nearly 10 years was awakened active again. The throb in my chest started beating and pounding again. And this time, it is quite stronger. I know it sounds corny (trust me you'll never see the next words again), but I honestly don't know what this feeling is. I plainly label it as an admiration, or crush.
I get giddy everytime she posts her beautiful selfies on Facebook (or in Messenger). Her smile knocks me off my feet. She makes my knees freeze and my liver shiver. Almost every morning after I pray, she makes me smile even if I have been glancing at her only in the online world. Everytime I hear her beautiful and calm little voice through the songs she posts, it feels like my heart skips a beat. (I'm not gonna tell you what musical instrument she plays, for now, but she plays it really good.) If I can put what I feel in a song, 'Out of My League' by Stephen Speaks might help.
My church friends know her because I tell them the several dreams I had about her, and even told them how I met her. They all have seen Miss Beautiful Sun in pictures and say the same thing:
"Wow, she looks amazing!"
"Miss Beautiful Sun is really beautiful, gorgeously beautiful!"
Even them appreciates her. These people also have been telling me to talk to her and tell her what I feel. They have been honestly praying for me and Miss Beautiful Sun, being the people of faith they are as I. I thank God for them, that they support me and they are happy that the strongman in me meets its kryptonite.
Maybe this feeling came back during those months of praying for her. A dream was powerful enough to revive what was there dormant. I'm admiring someone again, and this time, it is the person I've admired before.
I don't want to let my heart alone decide for this matter. That is why, I am now doing the best that I can to be the real, better, strong man God called me to be. And I am resolute about this: whatever am I feeling for her now, it will never change. It will grow stronger and more real.
I don't know but when this feeling started, I am always getting an impression about waiting, about gratification being delayed. If I have to die waiting for her, I will pay the price.
To you,
my beautiful sun,
the "Catriona Gray" of my life,
my Miss Universe,
my Miss Independent, and
my miracle,
whatever you are doing right now, whatever you might be feeling and thinking,
I am always proud of you, you're still the same amazing, fearless lady I met. That makes you even more beautiful in my eyes 😍
I want you to know that I am just here, waiting for you. Waiting for the perfect time for us. Waiting for God's appointed and perfect time.
I might not be saying what I feel, I know one day you'll see it. I don't know how will you respond. I will wait for you, in the name of…
God's perfect and appointed time. 😊
"Sa tamang panaho'y sasabihin, sa tamang panaho'y sasambitin"
-r