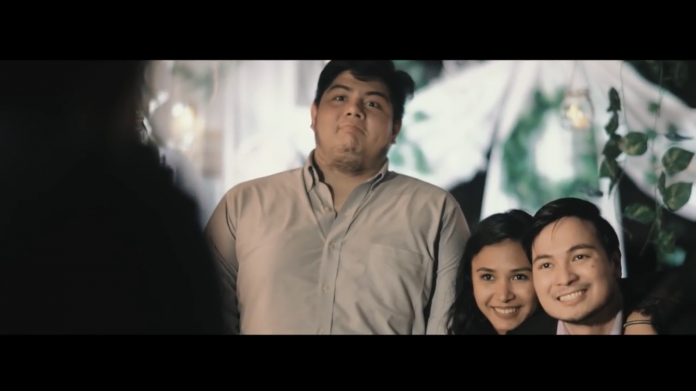 It's been a while since I've felt pain. Pain caused by something I did not expect to happen.
Something has changed to the heart I thought was not open for love. Yes, you have invaded my heart after you successfully broke down its walls. I declare so as the telltale signs are already prominent not only to myself but with my friends as well.
I felt crushed when we had disputes, felt alone with those blank stares, felt tired with everyday chores – you reluctant to help. But despite these, we talk things through making us even closer. You put on a strong facade to cover your weaknesses. But in times when you are quite drunk, it is when your soft, caring and charming sides reveal and I know I have fallen for you. Don't get me wrong. It is not your fault. You were like a brother until the change has happened.
Now, your feelings towards your girl quickly intensify each passing day. And today, you have probably confessed how you feel. How cruel fate is when even this newly invented app in social media conspires with your intentions.
My heart starts to beat so fast as the familiar emotion slowly creeps into it – jealousy is what we call it. I am happy for you my friend. That's the truth – to attest what I have confessed to you that my purpose is to be on your side rain or shine.
Yes, I will try to be happy even if it will cause me melancholy. I promise I can be your mascot if you want to recreate scenes we saw in the movie to entertain your girl.  Even if it hurts, I will – for you.
But forgive me for I may not be the same anymore. I am certain that there will be changes though I will make sure you won't notice these even the most subtle ones but if you do, please have the heart to understand me for I am in pain. In time, I will be ok – for myself, for us.
I am not blaming you for you are just YOU. No one is to blame but this foolish heart of mine. This heart that for so long made believe that I am still not over my past. This heart that always sees the best in you. This heart that cares for you so badly. This heart that never gets tired of secretly loving you.
I will still be your positive adviser, your confidante, your best friend. I promise that my purpose has not changed in spite of the changes in my heart.
<Photo used is a still from the Kung Di Rin Lang Ikaw music video.>