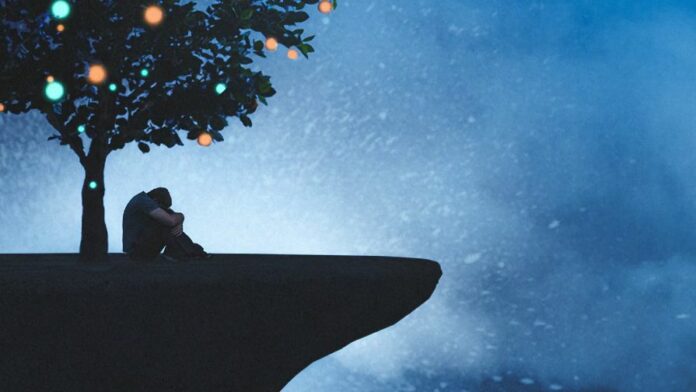 Disclaimer: The views and opinions expressed in this article are those of the authors and do not necessarily reflect the official position of Boiling Waters PH.
To the man of the Western Coast,
It's been a couple years since I took my last glimpse of you. That view from yesterday was when you're still wearing your favorite gray dress in that cold December night. But that was already a grim glance of Christmas past that marred our sweet memories to peril.
That Monday, right before midnight, you wanted me to speak my mind. You were begging me to unload my thoughts, even if it meant breaking you on your birthday. But I kept mum, and left you crying through out the night underneath the stars.
While you are busy reading this article, try mo rin makinig sa episode namin:
No one ever knew what my thoughts were during that night. But God knows that they were full of you. I know you broke down in the middle of the night because of me. But my love, you already broke me even before the break of dawn.
And so the world thought I was selfish when I kept those thoughts to myself, and broke you instead on your birthday. But had the world knew what I had in mind, would it made any difference? Would you choose me over her, who kept breaking you to pieces?
As difficult as it was, I still survived the Holidays. Letters were sent, gift were unwrapped, but my heart was still in pieces. But I had hope that someday, everything will turn out okay.
Then, on a hot summer Thursday, you went running back to me. You were all smiles, with your mushroom-like-nose scrunching up to me. But you didn't think I wouldn't notice your eyes lying in pain. "Oh dear, she broke you, didn't she?", I asked. And just by your gentle touch, I found your answer.
At that moment, I thought that was our time. Our second chance. I held you back in my arms, and gave you the love you deserved. And all the while, I thought I was fixing your broken pieces. But as I pieced your heart together, my own heart started beating.
I savor each day that we were back together, and forgotten that heartbreaking December. I opened myself to you with hopes of celebrating Christmas that year differently. But I was wrong all over again.
Just as I got the last piece of your heart back in its place, you went tearing down mine with barely a day before Christmas. You chose someone you barely remember, over someone who knew you from the start. That someone who sewed your broken heart back together, even if you once broke hers all over.
Christmas was supposed to be the season of love. But you ruined the very person who loved you for the world, twice over. You have made me so heartless to even believe the reason for this season.
So as I look to observe another Yuletide Season in anguish and pain, I want you to know that should our paths ever crossed again, I will just pretend to see you as the ghost of my Christmas past.

With all regrets,
The lady of the Southern Hilltop