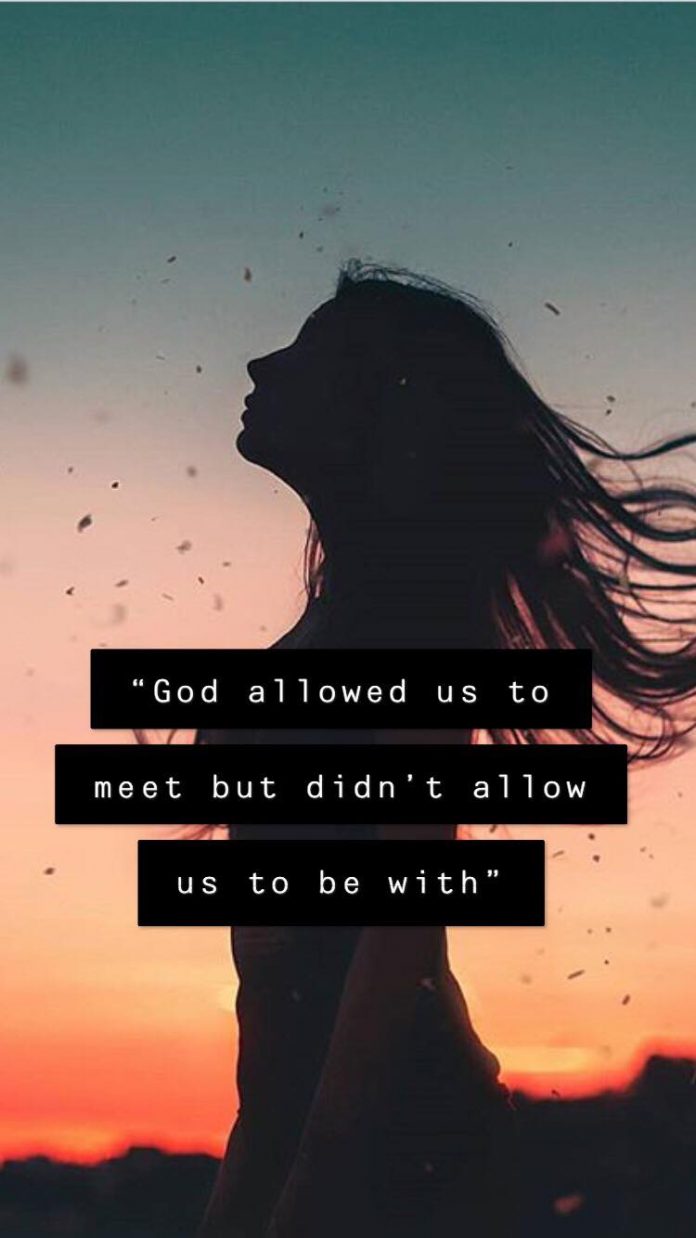 "God Allowed us to meet, but didn't allow us to be with"
It all just started with a simple HI, turns into a deeper connection.
We shared our different stories from the happiest up to those painful parts of our lives.
From meme tagging, Discussing our different interests, views, opinions, and hobbies. Dating you was the plot twist I waited for my 2018 to hype up. Excitement and kilig takes over. Our everyday chats and text which became a part of my routine.
We're actually just like a couple.
An almost…
Until realizing that I was, that we are on a so-called Unlabeled relationship.?
A relationship that US hasn't existed
You were my first kiss, my first hug, my first date, the first man I prayed to God that Lord "I wanted to be with this man" I told God about you, how in love i am to you, how I love the way you rant on everything, The whole you.
I keep on wanting more so I gathered my guts just to asked you, what are we? your answer broke me into pieces. Tears have fallen, clouded thoughts, doubted my self-worth and pain is all I that felt. I let my guard down just for you to enter…
and to destroy me in pieces and guess what? Congrats! you made it!
To you, my ex almost,  my ex something an ex maybe?
Thank you! for not seeing my worth, for I am others man's worth.
Thank you! for me to realize that I deserve more than what we had.
Thank you! for not giving a fuck, when I distant myself on you.
Thank you for the pain you've given me,
for me to realize that I should love myself more.
Thank you for hurting me, for me to know how my alcohol tolerance has gone so far.
Thank you for breaking me into pieces, for me to build a new and stronger wall.
and
Thank you for the happy memories that we created together even in that small amount of time
Dear ladies,
"Unlabeled relationship isn't just like a YouTube channel to subscribe at all"
Be careful.
and to all those women out there who are having a hard time to let go. We're better than this. We can do this. I know it hurts for now, for every morning that God made we keep on saying "I can forget you" but every night turns into "I wish I could" let it bleed, for now, feel the pain, cry all you want. Don't mind those people who're saying "di naman naging kayo bakit ka ganyan" just DON'T. MIND. THEM
We just have to accept that some people will always leave, no matter how much attention, love, affection and first you gave. If they really want to leave, no one can stop them. It's just a painful part that in just a sudden moment, Their mind can change just like that.
Just take all your time and someday, someone out there will  surprise and love us the way how we wanted to be loved  and when that time came, we are  better and much STRONGER.
We should thank them. For what we are now, and what we are soon!
This time, let's do ourselves a favor. Let's focus and love ourselves more. Let's Bring back the happy us. Hey self, see you soon! <3