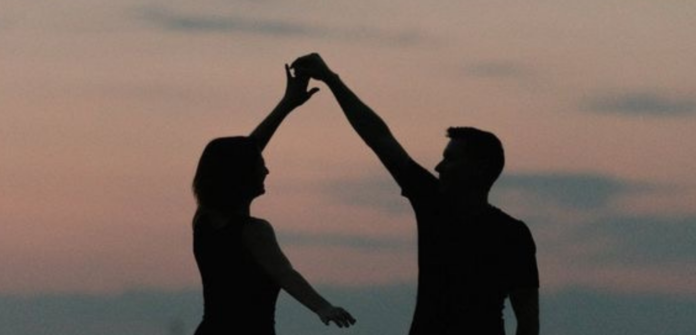 Disclaimer: The views and opinions expressed in this article are those of the authors and do not necessarily reflect the official position of Boiling Waters PH.
During this year we've been experiencing a pandemic and people tend to long for companion and affection because of the quarantine. We constantly seek attention from others, especially yung mga millennials.
Yung mga tambay sa dating sites, chinachat ulit ang kanilang mga ex and constantly chatting strangers na nakilala nila sa internet. Guard your heart from ghosters.
How to kilig responsibly? And paano ba natin maiingatan ang ating mga puso? Well it is for the fact that the urge for affection, attention and kilig-kilig is part of human nature that we cannot deny.
While you are busy reading this article, try mo rin makinig sa episode namin:
So, these are the Tips on how to kilig responsibly:
First, know your purpose.
Ano ba ang goal mo in doing this kind of things? Why do you constantly seek that attention? Is it because you want to feel loved? Kulang ka ba sa pansin? Do you really need validation from other people? Or gusto mo lang mafeel na importante ka? What are your intentions? When you know the purpose on why you are doing these things, mas magiging clear sayo lahat and that will save you from confusions.
Second is that you have to ask yourself if this harutan will go to distance.
May patutunguhan ba ito? at kung meron, saan? Nakikita mo ba yung sarili mo in this relationship two, three months from now? and it is not limited to this time. Settled ka na ba in this type of relationship? You also have to have to ask yourself, kung wala bang quarantine, will you engage in this harutan? You have to answer these questions in order for you to know kung may time frame ba and where you are going to?
Third, and the most important of all is to DEFINE THE RELATIONSHIP.
DTR mo bes. Ano ba kayo? Friends? FUBU? MU? Usap lang? ANO SAGOT!!! If nagawa mo na yung tips 1 and 2 most likely clear na sayo kung ano ba kayo. But the problem is that, you don't know what the other party is thinking of dito sa relationship or kung ano mang meron kayo. Ano bang nararamdaman nya. You have to talk this out and really be honest with each other. Tell him what you feel and what you hope.
And now, kung ang sagot mo sa tips 1 and 2 ay, you're into a romantic relationship. You have to be prepared sa sasabihin ni guy/girl. Tell him to be honest. Remember not all kilig will translate to pagibig. Again, be ready. And if you want the same thing then good diba, Kung friends lang, friends lang, kung romatic relationship edi romantic relationship.
Ang kagandahan sa DTR is that you know your place. You know where to stand. You have a concrete flatform to stand and say na "Okay ganto lang pala kami" or "ganto na pala kami". You have a verbal evidence. Hindi ka naliligaw. You know where the borderline is. Also, you have to accept the things na hindi lahat ng ineexpect mo matutupad. Awts saet nun. But you have to deal with it.
QUESTION PO:
"When is the right time to DTR with someone?", you may ask this question kasi shempre ayaw mo naman magmukhang assuming diba. There is no quantifiable time for this. The real criteria is that meron ng pattern, not particularly the time frame. Lagi ka na nyang tinatanong kung kumain kana ba. LUH PA-FALL. Nagiging sweet na sya, nanlilibre na, pinapaloadan kana. May mga deliveries na ng mga na-bake nyang cookies sa harap ng bahay nyo, sinesendan ka na ba ng mga selfies every minute and not just once or twice, consistent na sya sa pagiging ganon. Kesyo 1-week or 1-month kung nagpapakita na sya ng pattern, it's the perfect time to DTR with someone.
"Sino po ang kailangan mag initiate ng DTR?" regardless sa gender. Someone has to step up.
Now, kung sasabihin nya naman na "ANG ASSUMING MO NAMAN", explain to him/her yung pattern na ginagawa nya. Tell him/her na hindi normal yung ginagawa nya sa mga naghaharutan diba. Who knows, baka naman mabait lang talaga syang tao, ginagawa nya ba yun as a friend lang? or he/she wants to pursue you as a romantic partner. Know his/her intentions in doing such. DTR TO DTR: Di Tiyak na Relasyon to Define the Relationship.
And lastly the DECISION MAKING.
You have to decide if you want to stay or end this harutan. What ever your decisions may be, you have to talk to him/her with this to ensure that the decision you both making are mutual decisions. Remember that you have to consider his/her decisions also. WAG KANG EPAL, DALAWA KAYO DITO. WAG MAPAGDESISYON AH CHAROT.
By doing this tips you allowed yourself and your kaharutan to clarify ano ba talaga kayo. And that makes you both RESPOLSIBLE KILIGERS