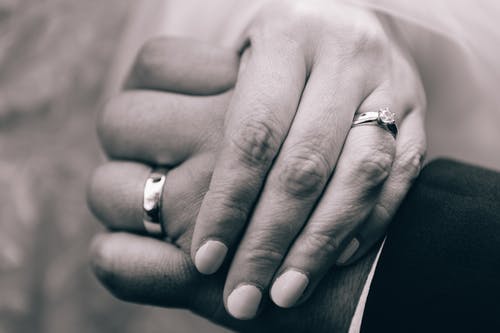 Disclaimer: The views and opinions expressed in this article are those of the authors and do not necessarily reflect the official position of Boiling Waters PH.
They say, "Love is not measured by how long you've spent together but by how you've spent it together." And I must agree with this. I totally agree with this.
Almost four years ago, there was this not-so-young girl who fell in love. Akala niya, she already met "the one". The one who would hold her hand kahit pasmado. The one whom she will be with for the rest of her life. The one who would love her truly, madly, and deeply. Kaso… Akala lang pala niya.
He was someone she looked up to when they were still very young. He is three years her senior and they were always together on academic-related competitions. Fast forward, she was surprised when one day they reconnected via chat after more than a decade of no communication. For the first weeks and months, she was happy with him. But as they say, all good things come to an end. He began treating her coldly and even abandon her when she needed her the most. She was heartbroken and shattered but she tried to move on. Days became weeks until it became a month. She thought what they had was over. But before she became completely healed, here he comes, like a mushroom na bigla na lang susulpot ulit. That became their cycle for almost three years. They would be okay until he turns cold again, she becomes heartbroken, she would try to move on, he reappears and says sorry, she would accept her, and repeat. That is what they were for three long years.
While you are busy reading this article, try mo rin makinig sa episode namin:
To summarize their "relationship" in a word, it would be disaster. Partly, it was her fault for allowing him to treat her that way. She asked herself all the whys and the whats that she could ever asked. "Why is he treating me like that?", "Ano ba ang kulang?", "Bakit hindi siya makuntento?" These are just some of the questions that were bugging in her head for years. It was a mental torture for her. Every year-end since they were "together", they always say that they would end what they had and move on. It was always a mutual decision but for the first two years, he was always the one who initiated it.
On their last year-end together, the girl finally decided to end her misery. "Let's end this for real," she said. And he agreed.
2020. They still had communication, but it was not like before. The care for each other was still there, but they both knew that they don't belong to each other. Pinagtagpo pero hindi itinadhana.
February 29, 2020. It was a pleasant Saturday morning. They are both working on night shift and they decided to eat breakfast together near his office after their shifts. She remembered him threatening her na aalis na siya if she would be late. He's very strict with time. She also remembered their first date. She was late because of traffic. Sino ba kasing magyaya ng date on a weekday? Malamang traffic kasi pauwi pa lang ang mga tao. So, going back to their last breakfast date, he asked her, "How are you after the break-up?" She was stunned. He used the word break-up even though they are not formally together in those years. But she managed to smile and told him that she was doing fine, that she was moving on, and she was healing. Two weeks after they had breakfast together, the man posted in his Facebook that he's in a relationship with someone. She was shocked. He never showed her off publicly. The only persons who knew their relationship were her closest friends and his best friend. A week after they had breakfast, they were chatting in messenger like before they broke-up. She almost thought that they were going back together. But a week after that, he met a girl…
They look happy. And she's happy for him. She's happy for them. She can finally move on with her life. This time, no turning back.
Days turned to weeks. Weeks turned to months. She almost lost count. Until one day, she received a message from her best friend. It was a screenshot of someone's Facebook post. It was a relationship status update. Married. It was him. He's now married. Yes, he is. She knew this day would come but she didn't expect it to be today. She was shocked but at the same time, relieved. Finally.
As she was trying to look back in those three years, the moments they had turned into blur. They are not meant for each other, that's for sure.