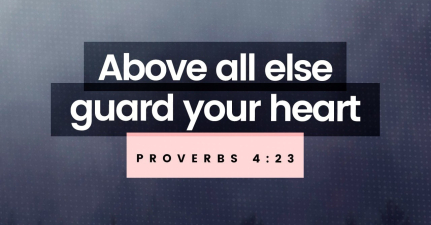 Disclaimer: The views and opinions expressed in this article are those of the authors and do not necessarily reflect the official position of Boiling Waters PH.
Hey there, single ladies (and guys)!
I have heard so many brokenhearted girls complaining about how they've been led on by some guy and how they felt like they've been betrayed, lied to or cheated on (Pinaasa nya lang ako! Akala ko lang meron, pero wala! WALA! WALA!). You see, I used to think that way, too.
But let's stop and think. As a person, can we actually control how other people will treat us? Sure, we can teach people how to treat us by what we allow, stop and reinforce (according to a post I once read on Twitter), but we don't have 100-percent control over it. So if a guy treats us nicely, we have a say if we're going to be led on or not. Here are a few things to keep in mind (from a relationship nonexpert–aka me):
1. He's just being nice.
We have been made to believe that chivalry is dead. We seldom meet real gentlemen, so when we encounter one, we start feeling that he is being "extra nice" to us. He opens the door for you, asks if you've eaten (kUm4En na Ü?) (breakfast, lunch, dinner, hanggang midnight snack!), checks on you if you got home safely (text me when you get home, ingat pag-uwi, wag papagabi), texts you randomly (e0wh pfH03wzx, uZtaH na Ü? Pede makipag tXtm8? *insert 10,000 emojis*), and the list goes on. Ladies, that is not being extra nice. That is not yet going the extra mile. Please, stop getting your hopes up and raise the bar a little higher. Don't make it seem too easy.
You've waited long enough to settle for just that. To the "nice guys'" defense, maybe he's just been raised well enough to treat ALL (emphasis on the word ALL) (ALL being the keyword) (again, ALL, para iwas hopia, okay!!) his girlfriends with kindness. He never meant to lead you on. He only knew how to treat women properly. To all the nice guys, say it with me "CHIVALRY'S NOT DEAD." Now please show us.
2. SPECIAL is a very relative word.
You might be thinking you're special because at this very moment (ctto Maine Mendoza), he's the only person treating you that way. No one has ever made you feel this "special" and you're enjoying the attention you're getting. But you'll never really know if that is also how he treats every other girl he meets. If so, how does that make you special? This leads us back to "He's just being nice." If he's that nice to everyone, it's not special at all. The word special is defined as better, greater, or otherwise different from what is usual. It sure is different from what is usual for you, but is it for him? And would it really be considered a fault if he treats everyone that way? As long as these guys didn't express their intentions clearly, never assume that they are leading you on. It is your choice if you will be led on.
You might say I'm a non-expert (clearly, I'm not an expert. I don't have a degree in relationships or heart-keeping to be telling you all these) and you might even be rolling your eyes at me right now (Nagmamagaling ka ate, akala mo ganong kadali 'yang sinasabi mo? Akala mo kung sinong hindi umasa! Never ka'ng na-hopia 'teh?). And to tell you honestly, I have gotten my hopes up too many times (carelessly) and had my heart broken time and again (sabi ni Gara sa pelikulang Imagine You & Me, "hindi lang naman sa love life nabo-broken hearted ang tao") for different reasons. And I know it's not as easy as it sounds, which leads me to the third point.
3. GUARD YOUR HEART.
This is our very goal. You might be single for a very long time now or you might have just gotten out of a relationship, but the best thing to do is to guard your heart.
Some people have told me that always being on guard builds walls around us that other people might find hard to break. Ladies (and gentlemen, because this goes for everyone), guard your heart at all times but try not to build walls. Don't close yourself off. Don't push men (people) away. Don't avoid having guy friends. Guy friends are awesome! They are sweet and caring. You need their brotherly love in your life, I'm telling you (shoutout to my awesome guy friends!!!).
We have to stop the assumption that all men are looking for girlfriends, flings, prospects or what-have-you. Again, we cannot (and should not, really) control them. But we can manage our expectations.
Guarding your heart doesn't mean you're not going to let people in or that you're always going to doubt every intention of all the people getting close to you. No. That is going to be stressful (nakakapagod ang doubt, nakakapangit din, gusto mo 'yon?). Guarding your heart means maintaining good communication with the people you are close with. And good communication means you are BOTH open and all your motives are clear. Guarding your heart means not assuming anything unless clearly stated. Guarding your heart means entrusting all your relationships (oo, lahat. LAHAT NGA)–family, friendships, ALL your relationships–to God.
Ladies, we're daughters of the King of kings. We're princesses and we're all supposed to be treated with respect. Yes, we're"strong, independent women," but we're also designed in such a way that complements men. "It is not good for the man to be alone. I will make a helper as his compliment." "Complement" is defined as a thing that completes or brings to perfection. We aren't perfect beings, but we were made to "complete men and bring them to perfection."
We're daughters of the King, just as men are sons of God. They are princes and they should be accorded that same respect that we deserve. If we don't want to be led on, we should also be mindful to treat them in such a way that will not lead them to think that there is a possibility for a romantic relationship when friendship is all we really have to offer.
Let us be stewards of our hearts. Let us learn to care for each other and guard each other's hearts.
Let us avoid blurring the lines and spare each other the heartbreak, para iwas sawi.