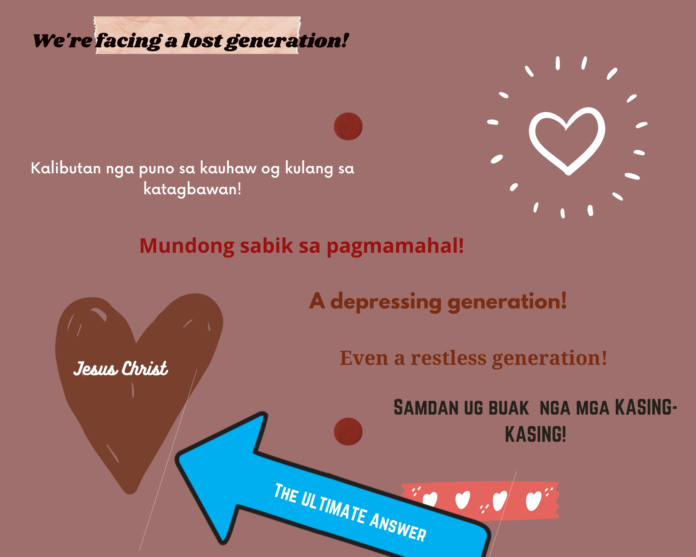 Disclaimer: The views and opinions expressed in this article are those of the authors and do not necessarily reflect the official position of Boiling Waters PH.
Have you experienced wanting to go to a certain place; nobody knows you.. you just want to find yourself…but the profound reality is… YOU JUST ONLY WANT TO BE FOUND???
Hey, you're not alone!!!
I've been there, too ( 2-3 years ago) I really thanked God for His holistic salvation and for all the faithful confidants He assigned to surround me.
While you are busy reading this article, try mo rin makinig sa episode namin:
That's why, as God's servant I courageously speak to your heart right now
Nga
Higala, you are never forgotten!
The Lord loves you sooo much.
His silence doesn't mean His absence ❤️
He got you always regardless what you're facing right now, whatever satan's falsity regarding your history. Satan is already a defeated foe!
The Good News is that:
John 10:10
10 The thief ( satan) cometh not, but for to steal, and to kill, and to destroy: I ( Jesus Christ) come that they might have life, and that they might have it more abundantly.
Luke 19:10 tells us that,
"Jesus came to seek and save those who are lost."
Remember always, when you feel lost or wander, Jesus is always available for yo whoever and wherever you are- His saving grace is for you, accept and receive His holistic salvation, healing and restoration🙏🥰
Enjoy your journey now, enjoy your season!
Life is a life- long process of waiting… And upon  waiting of your breakthrough, your unpleasant season will come to pass- every people you met and experiences either build or break you. What MATTERS MOST IS THAT " IF YOU'RE UNDER GOD'S WILL, THERE'S NO ACCIDENT… IT'S ONLY MOLDING AND FOUNDING… THAT YOU AND I MAY BE FULLY EQUIPPED AND BECOME AN EFFECTIVE LIVING WITNESS OF HIS SAVING GRACE ❤️🙏