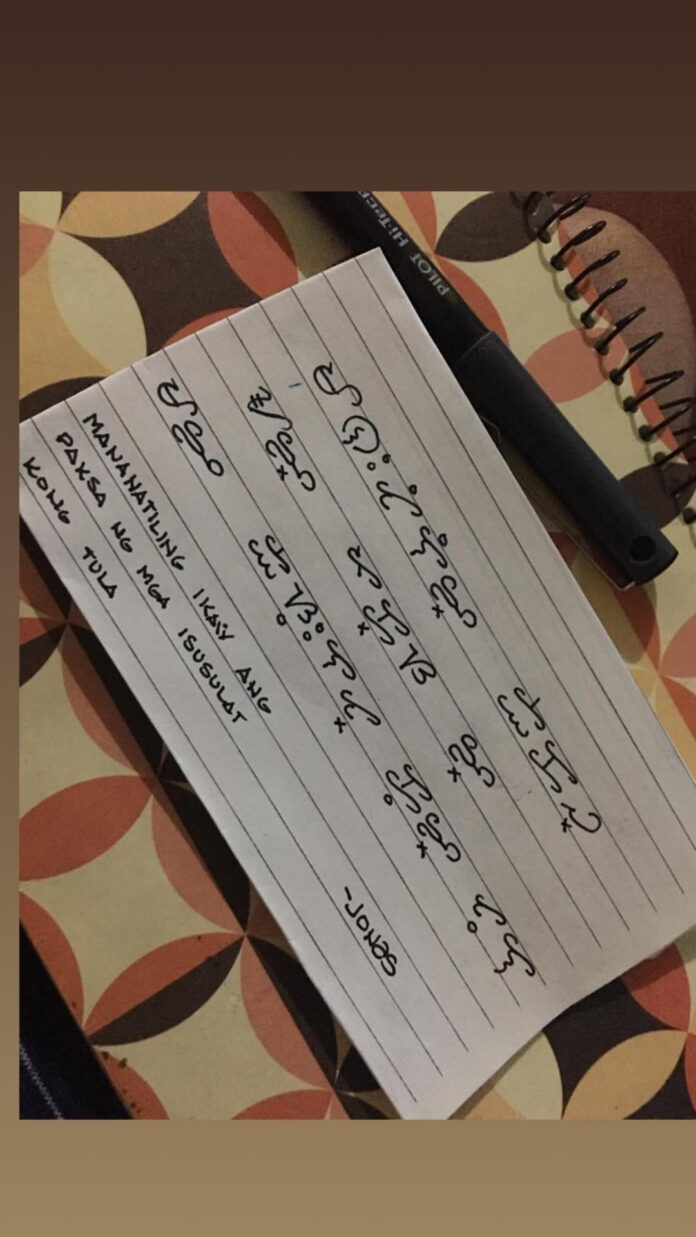 Disclaimer: The views and opinions expressed in this article are those of the authors and do not necessarily reflect the official position of Boiling Waters PH.
Ever dreamed of fairytale like love stories? too good to be true right? specially nowadays when technology is taking over.
Social media sites popping every where, Dating sites with lots of profiles to browse with. In this world full of DM me and PM me, what happened to pen and poems?
What can a guy who still believes in Chivalry and old fashioned courtships do in the world of social media and hook ups?
While you are busy reading this article, try mo rin makinig sa episode namin:
Well its too good to be true but yes, We still exist. In this modern world full of Chats we do it by writing. In this world full of hook ups, we do it the old way of courting. 
Valuing each other's time and not just going with the flow.
Nowadays it is easy to confess your feelings to someone because you can even start it as a joke, but for those who are serious and with intention it takes a lot of patience, courage and faith to confess because confessing means committing, whatever the outcome is we take it wholeheartedly.
In this world full of Tinderellas, be a man of God and wait for His  Chosen Fella.
To the guys out there still believing in a fairytale like stories, Don't lose Hope! 
There is Joy and Blessing in the waiting.
Enjoy the season of singleness and make the most out of it knowing who you really are.
Someone, Somewhere out there I believe He is just composing the right words to fit both your worlds.
In this modern world it is almost a miracle to find a partner who is committed and will show their true intentions.
A guy who pursues Gods Heart before praying for you.
A guy who will love you at your best and definitely at your worst.
A guy who will embrace whatever your imperfections because to him, that what makes you perfect.
A guy who will not just test the waters, but they will take up the courage and sail in the uncharted waters.
A guy who will write every details on how you captivated his eye, how each of your smile turns on the butterflies in his stomach and how those simple gestures melts his heart. The guy who makes you as "Paksa sa bawat ikakathang Tula".
A guy who is serious and Prays to God you about every single night.
Believe me Pens and poems are better than Sweet words without action. And ofcourse if its God's will He shall make it happen. He is the original author in the first place. So to the Lads and Gals out there who still believes in Chivalry and old style courtships, May the force be with you and Keep slaying mga bhie!