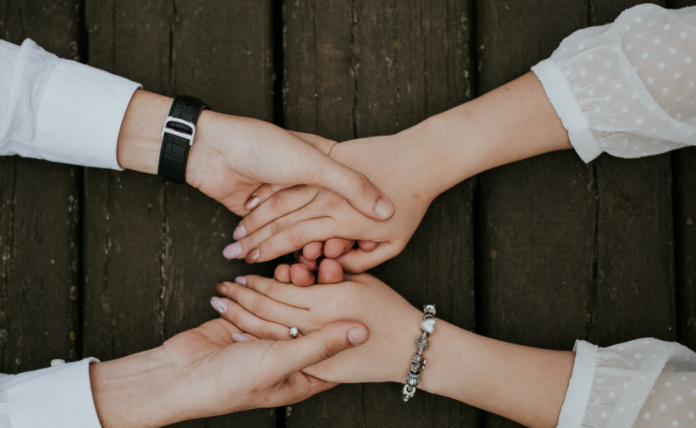 Disclaimer: The views and opinions expressed in this article are those of the authors and do not necessarily reflect the official position of Boiling Waters PH.
I don't know, but nowadays mas napapansin ang flaws and rough edges rather than the person's potential to be a good partner. I think we also need to take time and look at how dynamics and differences make a relationship work. Maybe yes, that he/she is not gifted in some areas that would MAKE A RELATIONSHIP PERFECT, BUT he/she maybe got the right mindset that would make a kind of relationship that is suited just for you.
So instead of discussing those RED flags… let's take a look for some GREEN ones.
While you are busy reading this article, try mo rin makinig sa episode namin:
TEAM SPIRIT
Just like in basketball, not everyone can dunk the ball like Durant and Lebron, make 3s like Steph Curry, do a post-up move under the basketball like Al Horford, dribble the ball like Kyrie Irving or defend like Draymond Green, but if you combined those skills together it will make a great basketball team. There is a synergy between them while leveraging each other's skills.
In a relationship, both should understand that the other has skills they don't have.
You're maybe good at socializing while your partner is not the type. You're maybe athletic while he/she is creative. Malakas siya kumain ikaw naman magaling mag provide. May differences but it can work well to your advantage if you put an effort to really think of ways how you can win the game as a team.
HEALTHY ARGUMENTS
Not 365 days in one year and not harshly. But if you argue it's a sign that you both have your own opinions and are strong enough to stick to them. This is a good thing. If there are no arguments at all, it could be a sign that somebody is hiding something, hiding their feelings, or just not being honest about what they really think. They may feel like they are keeping the peace, but none of this is positive in the long run. Remember, sometimes confrontations lead to better communication. Tampalin mo ng katotohanan at pag-ibig.
COMMITMENT-BASED RELATIONSHIP
Paunti-unti, you are transitioning from your singlehood habits to "I'm taken na mentality." I know it's hard to give away that last piece of chicken wings or the last strand of french fries just to see your partner happy, but you have to migrate to this mindset na you are looking for ways to make your partner feel appreciated and loved. Cruisin with your partner in every storm that may come sa relationship and not leaving when the going gets tough. This includes refraining from private chatting with other people that may compromise the trust of the other person. Now, evaluate your chat/SMS/call history.
YOU STOP HIDING YOUR FLAWS
Nobody is perfect. But if we are always trying to convince someone that we are, we will never be truly comfortable with them and they will never really get to know our true selves. In the right relationship, we are open about these things with each other and the best part is – they will still love and accept you for it. It is a breather when you're assured that your partner is aware of your flaws but chooses to embrace and help you with them. Still, this is not an excuse to say "Ganito na talaga ako eh." Remember you are an individual in a relationship trying to be a better person.
YOU MAINTAIN YOUR IDENTITIES
Go back to no. 1. You don't have to lose yourself in the process. It is a good thing that you are still the person he/she fell in love with from the very beginning. Yes, you are improving and evolving, but the core of being you is still there.
If you look for these green flags in a relationship rather than the flaws of your partner it will encourage both of you to move towards the "Covenant Stage of Love" (please refer to Stages of A Romantic Relationship). At this pace, it will be a win-win situation since it will make both of you a better person. Yun naman goal natin diba? To be a better person in that relationship. There is no perfect relationship but, inside an ideal relationship, there are two imperfect people trying to be a better partner.