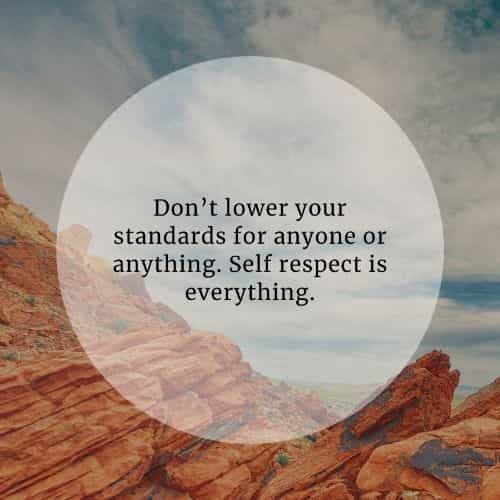 "Respect means that you accept somebody for who they are, even when they're different from you or you don't agree with them. Respect in your relationships builds feelings of trust, safety, and wellbeing. Respect doesn't have to come naturally – it is something you learn."
I vividly remember I was cyring that whole night, feeling alone and confused. And the reason, RESPECT came to me in this definition.
Growing up I always have huge respect to my parents, relatives  and other people no matter their age or status. Palagi ko iniisip that is God wanted us to do. That was we are humans supposed to do. I am a firm  believer of God and Karma is always around once you did something bad.
While you are busy reading this article, try mo rin makinig sa episode namin:
Then one day, respect was stolen from me. Or I must say someone disrespect me. They made me doubt my worth, my perspective as a person. With a simple reason, a very invalid reason they robbed it from me. But as an individual who always sees the good in every person I texted them. I asked for forgiveness (of the things na wala naman akong kasalanan, na nakapababaw ng reason, na wala akong kaalam-alam may mali na pala akong nagawa) still they ignored me. I know I am not the one who experienced this. All of a sudden hindi na tayo papansin ng dati malapit sa atin, yung dati todo likes at comments ng mga posts natin noon pero ngayon todo paninira na ginagawa sa'yo. I also learned to never blame yourself, in this life, in the world we are living palaging may magseselos sa atin, palaging may maiinggit sa atin, madalas may negative comments. It is normal because we are not everyone's cup of tea. We cannot force them to like us, to accept us who we are and that's ok. There are better persons who will support us and protect us from this kind of people.
As a saying goes "Let them taste their own medicine". One day I wake up feeling relieved not because they gave back the respect they stole to me. It is because I realized that I should love and respect myself first in order to earn respect. Not from the people who hurt me but from the people who love me the most. The people who stand by me and respect me in return. It has to be a reciprocate feeling. Minsan kailangan natin tanggapin na wala sa bloodline, status sa buhay at edad ang pagrespeto sa isang tao. Walang masama i-eliminate natin sa buhay natin ang toxic na kamag-anak, toxic na kapit-bahay, toxic na kaibigan if this will affect our growth as a person. Remember you can always feel if a person respects you. When you feel safe, trusted and belong. Surrond yourself with things and people that makes you feel good inside and out. If nakakahinder ito for us to be a better individual them let them go. Sabi nga "They are not your people." Masasabi kong it was long and painful process but trust me it will be worth it.