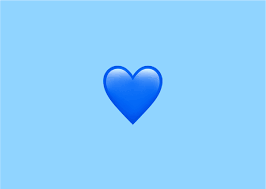 Disclaimer: The views and opinions expressed in this article are those of the authors and do not necessarily reflect the official position of Boiling Waters PH.
Man!! It was a bit unsettling. Alam mo bakit? Kasi ngayon ko lang ginagawang umamin ng feelings ko towards someone. I felt brave and woah I never expected it to go well. SO BEFORE THAT I NEED TO TAKE YOU BACK, usually we don't say to someone na we like them right away we tend to take it slowly, we consider factors, everything just to make sure it's real but yeah sometimes you'll mess up and just do the most random things just because you find someone very interesting and worth while. At first I thought nagkamali ako ng desisyon ko na mag confess right away without clearly knowing the person but I always have a plan in mind. I'm usually good in setting up a scenario to which I can play my best cards. For me every decision is a gamble; I might fail right here right now and just admit that it's the end or It could work THIS TIME but the next time I draw my cards I need to make sure that I will win her heart in the end. So doing this kinda set ME up to a new form of me; I usually don't say what I feel towards someone, at first I always do connect to that person and slowly setting her up in a scenario that I am creating to make us closer. It always works for me whenever I establish a new friendship; this is the very basic part of introducing yourself to that person slowly. Deciding whether you want to pursue something deeper is the important thing you need to think about. I'll start with what really happened with my case right now.
This Girl A is someone that I knew way back 4 years ago we do have common friends but yeah we rarely talk; strangers kami kung tatawagin. I do actually like her friend Girl B but yeah I was trying to get closer to her and I succeeded on making that connection. I'd like to note this I'm not talking to Girl A that time 5 years ago I'm way too invested to Girl B because I want her to notice me I do want to make that trust build up. It kinda worked I started thinking yeah maybe it's time to take steps na for it to get going but yeah as time goes by the friendship got stronger but nothing came out romantically so I bailed out on that Idea of the possible romantic relationship for Girl B. I settled 2 years passed and I found someone Girl C and I did what I mastered to do and after months of pursuing Girl C nabuo na yung Romantic relationship but yeah 5-6 months passed it was smooth sailing pero something is about to happen na pala and I am not aware and even ready to confront it. Girl C got engaged by someone; she left me with no proper closure or anything she just left me with those memories na we crafted for each other to remember. That was devastating, believe me parang ayoko na makipag usap that time sa kahit na sino. So I started moving on, a year has passed and I'm stable and whole again like it was nothing I mean things aren't properly closed from the past relationship but yeah I decided it's a bit exhausting to just keep it so freeing myself from that was the great decision that I made. Believe me I have moved on; it was enough for me to just accept and understand that things like that happens and you just need to move on whenever you encounter those. kasi doon rin naman papunta yon trust me. So I'm free Single and ready!! I usually don't cut ties with people not unless they blocked me or completely removed me from their life like Girl C did to me maybe she's ashamed of what she did which is dapat lang na maramdaman nya but yeah napalaya ko na yung sarili ko don and it's liberating I'd be honest. nakagaan ng loob na magpatawad kahit ikaw yung nagawan ng mali. That's maturity!! I felt that and yeah that made me feel much better as a person. I was scrolling on my socials and I noticed Girl A kinda approached her in a subtle way like complimenting her stories on facebook. like I was trying to connect with her slowly. Kinda felt attracted sa kanya and napapansin ko nagiging frequent yung pag stostory nya so It was like more chances for me to actually make a connection. she noticed me after 2 weeks sinimulan ko yung convo and it went well. brief but a also a good start. naging frequent yung pag uusap and yeah I never knew na I can catch a feeling towards her as I talk to her. I decided to just say it "I need to tell you something but you don't need to reply or answer to what I'm about to say"
"I like you, I admire you, and I think I'm falling for you but I need to prove this I know I admit it we lack knowledge about each other so what I'm gonna do is I will earn your trust, I want to build that friendship that connection between us I don't want to just talk and talk about something and I'm here left thinking what is this. I want to assure you that I have the purest intention I wanna be sincere when I'm saying what I truly feel that's why I'm going to be honest to you." no pressure just plain and simple confession. It went well she took it as a challenge and also did what she can to build what I did say to her. It felt like a success. It felt like it was something na I should invest. seeing her doing her part is something na made me believe na she do like me. Time passed by I asked her and she said yes. Girl A I'm rooting for this relationship to work. I'll also do my part.