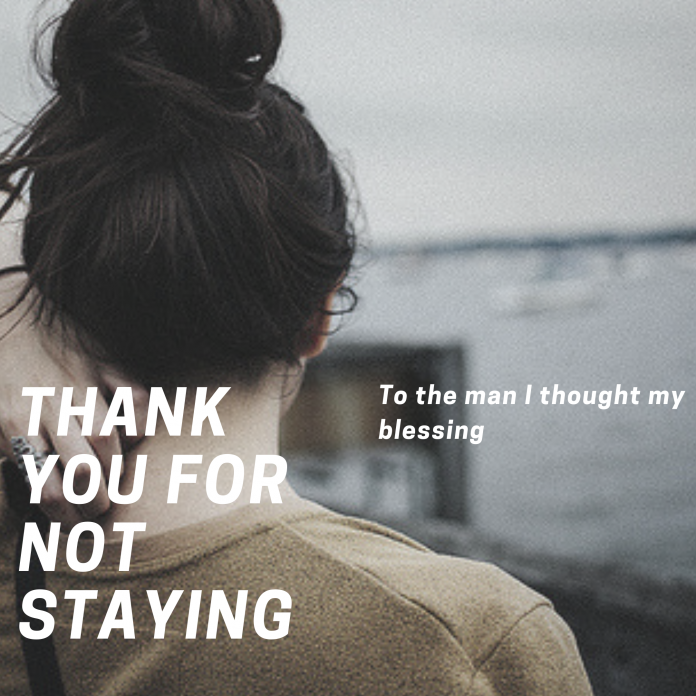 Thank you for not staying
Thank you for letting me go,
So that i can grow
As you walked away,
the memories you left starts to sway.
The wounds that you left,
Becomes the lesson that i will never forget
Before you and me,
There was God and me
I realize that when someone leave,
God will make you live
When something dies,
God will make it rise
Thank you for believing that "I" can.
And God, my foundation that will not be shaken.
As I guard my heart for the days to come
Me and my God will be one
Now my heart is at peace from crying.
Still in the process of healing
But one thing is for sure,
Everything we had is now in closure
Moving on from the past
And accepting everything that wont last.
Thank you for not staying,
To the man that i thought my blessing.
From now on as I keep on waiting,
And accomplishing my calling
I will be still
And follow his will.