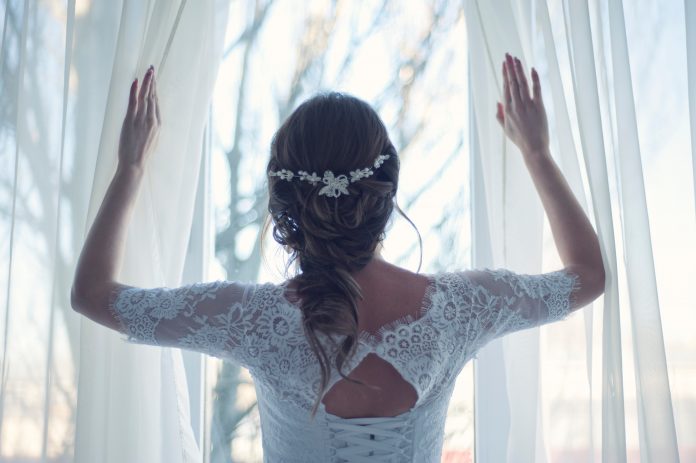 Disclaimer: The views and opinions expressed in this article are those of the authors and do not necessarily reflect the official position of Boiling Waters PH.
Dear future wife, hello! I've been dreaming, and praying for, and thinking about you.
I am quite getting excited at the day that we finally get to be really close friends, sharing stories, memories, and moments together. You know, complete with those times that we will laugh our hearts out together, cry buckets of tears, and be there for each other, as we build our friendship to be the very foundation of a solid relationship, anchored in God's unending love.
And then, I also am excited on the day when I finally admit my feelings to you – that I like you. How thrilling that day would be! Of course, I don't discount the fact that you have a right to say no, but I'm all hopes and prayers that you will allow me to court you (though even if you say no, I will still do my best to show you that I really am committed to making you special without being intrusive). I'm excited to take you to dates, be with you in adventures, showing you who I really am, not worrying of the "best foot forward" thing that many other lovers seem to obsess about.
While you are busy reading this article, try mo rin makinig sa episode namin:
By the time that I get to court you, I know you will see a lot of quirks in me. You will see me get grumpy, you will see me get late (though I promise I am working on it as early as right now), and all some other quirks that are not actually intrusive. And if ever I annoy you with my quirks, please do tell me, because I will always be ready to listen and take constructive criticisms.
I promise, I won't try to overpower the love that God can give you, for I, too, believe that no one else can outdo Him. I will just give you all that I can, and allow Him to fill in the shortcomings.
I did not come from a really great family – I have a rather vague idea of how it is to be a good husband, because I've rarely witnessed it from my father, but I promise you, I'll do my best. We might share some fights even as early as our courting stage, but I hope you don't give up on me. Because dear future wife, I love you, and "I love you means I won't give up on you." And I won't, because I know how it feels to be given up on.
I am not born out of a rich family, but I work hard and smart. I may not be as handsome as the other guys, but I promise, I will forever be faithful to you, and only you.
Dear, maybe there will come a time where you will see me in a rock bottom moment, but I hope you stay with me. Don't worry, I won't ask you to carry me – I will just ask you to pray to the One who can carry us both.
Dear, I came from a broken past. And as shameful as it is to mention, it was not pretty. Even then, please don't have that as a reason to say no to me. I promise I'm doing my best every day, relying on God's grace to make me new, always. I know, all my scars, the past that I had, the thought that I used to have on being "in love" are all ugly, nor do my scars look subtle, but I hope this doesn't discourage you from giving me a chance to just love you with all that I can. I promise you, even with all the past that I had, all I really dream of is to be a loving husband to you, my future wife.
Dear, I am excited for the day that we exchange our vows in front of the altar – in the sight of the Lord. I've been excited for that day, and I hope you're as excited as I am. I've been really praying hard to have you as my wife, not for a happily ever after, but for the start of something far more magical than fairy tales could ever be. Something that's built on the greatest Love far beyond our wildest imaginations – God's everlasting love.
Dear we'll build a home together, and I promise, you won't be doing the chores alone. I know you will be a great cook – the chef of the house, in fact. I can't wait to enjoy hearty meals and precious stories with you while eating. And then, I know you want a great rest after cooking a lot, so don't worry, I'm great in washing dishes (no oily spots, I promise!), and also a great personal masseur.
And then, once we have kids, I'll do my best to be their second-best dad ever, and their best earthly father. I promise you I will date you and the kids, and while the kids are in school, we'll be on a date of our own if we are not on our works.
And oh, speaking of work, I'll let you pursue whatever personal dream you have – I'll even help you. I won't hold you back, but lift you up, because I know and believe that marriage is not supposed to be a prison that limits two, but a union that empowers two separate individuals living as one spiritual entity in Jesus.
Oh, dear. I have a lot more that I am excited about, but I hope and pray that we get to meet, date, and marry soon, in God's perfect timing. Maybe I've already met you, and God's still readying us both, to be the best versions of ourselves, so that we can be the best for each other. Until then, Dear, I'll keep praying to God, and allow Him to use me to the fullest, until I become the best. What better way to catch a glimpse of each other than while in awe of the glory of the One who created us, I suppose.
Until then, Dearest Future Wife. I'll be praying, and waiting. And I'll surely be enchanted to meet you.
Love, your future Husband.