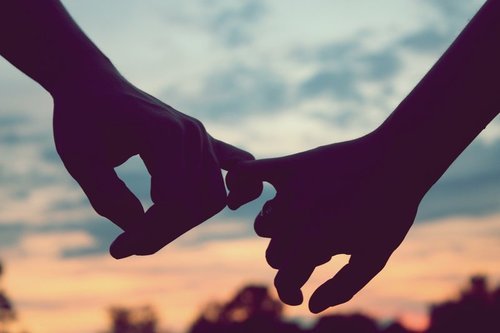 Disclaimer: The views and opinions expressed in this article are those of the authors and do not necessarily reflect the official position of Boiling Waters PH.
I guess feelings that are not genuine enough do not last. They are meant to mend you for a time, but will leave your broken, again, afterwards. But nonetheless, it felt good – real or not.
Hey! Thank you for making me feel that I can be liked, be held, be kissed, and be touched. Thank you for saying you like me. Thank you for convincing me to trust you. Thank you for saying your promises. I did not have a hard time letting my guards down because you were, to me, trustworthy and such a genuine person.
But I was wrong. You were never genuine or maybe you just changed in a snap.
The thing between us happened because we met at our most vulnerable. Maybe we were just both longing for someone to hold us. And we did that for each other. But things did not work. Maybe we were both not ready yet. Maybe I was too hard to be loved, be understood and be handled. Actually, no! We never happened because you still love her. I was just some kind of rebound slash option.
And here's a short letter for you:
Para dun sa isang taong nagsabing gusto niya ako pero binaliwala ako sa mga panahon na kailangan ko ng sagot sa mga tanong, sa taong mas piniling manahimik habang nasasaktan ako, sana nakakatulog ka nang maayos. Sana sinabi mo na lang na gusto mo pa siya. Matatanggap ko naman. Hahayaan naman kita. Pero yong gaguhin mo ako sa harap ko, ibang istorya na yon. Hanggad ko ang katahimikan ng puso at isip mo. Habang ako araw-araw ko na naman pagta-trabahuhan na maging okay ulit at matutong magtiwala muli. Akala ko iba ka sakanila. Iba nga. Iba ka manakit. Mali siguro yong pagkakakilala natin sa isa't-isa.
Sorry if I have hurt you and disappointed you. I know I am also at fault. But we had an unsaid bitter goodbye. And there is no other way to heal, but to leave.
It was such a beautiful dream spent with you that did not last much. I have never loved you. I liked you and trusted you big time that's why it pains me. You do not need to love a person to be hurt.
I pray for your peace of mind amid the chaos in my head and hate in my heart. I will find a room for forgiveness because I deserve to be at peace.