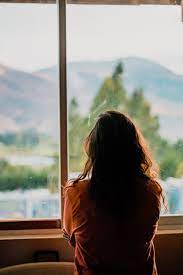 Disclaimer: The views and opinions expressed in this article are those of the authors and do not necessarily reflect the official position of Boiling Waters PH.
I've been truly happy.
We immerse ourselves in every moment.
In moments that we end up falling asleep due to long conversations and laughter, although sometimes they do not make any sense.
While you are busy reading this article, try mo rin makinig sa episode namin:
In moments that we make fun of each other without offence and reply with a stronger comeback.
In moments that we cherished the wonderful works of God in our weekly devotions.
I've already started to like you a lot more than you can ever think. I'm already thinking of what would happen if I pursued you? Am I rushing? Am I being slow? Am I taking the right step that aligns to God's will? There are so many thoughts that lingers in the back of my mind, most of them are about you.
I'm not sure if you are aware. I feel like I am being too obvious and rushing the things that needs to take time so they may appear beautiful. Beautiful things take time, a strong woman of God whom I admire told me that.
I know to myself that we are not ready in committing to a life-long partnership. Let's both not rush His plan as there are so many more things that we must prioritise before prioritising a God-filled commitment to each other. I will invest prayers hoping that God will bind us both with His love that can never be broken in His perfect timing.
I have now surrendered the pen and allowed Him to write our love story. And until He says "yes", I will be okay being a safe distance away. That's my promise.