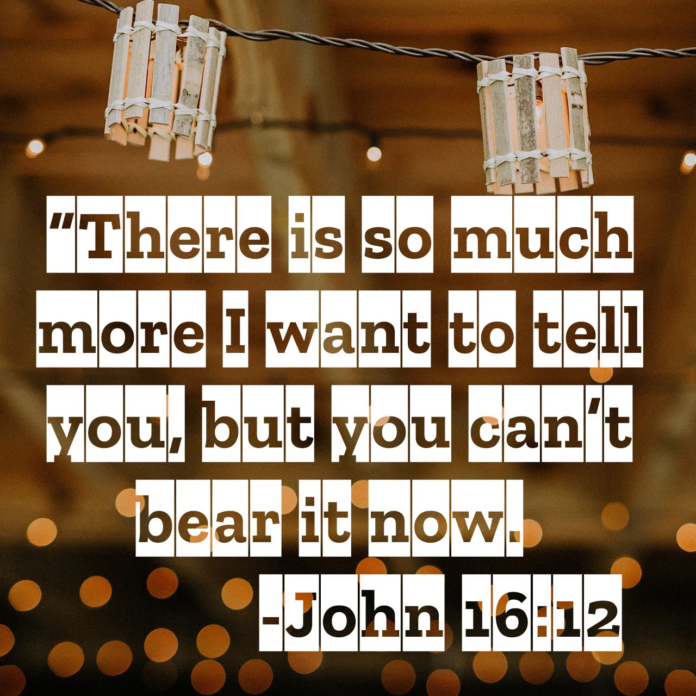 Disclaimer: The views and opinions expressed in this article are those of the authors and do not necessarily reflect the official position of Boiling Waters PH.
I'm a woman who loves to connect the dots because I get to analyze things, have a glimpse of what will happen next, and prepare myself for it. What amazes me the most is that more often than not, I get to connect the dots correctly. Hence, I always end up saying, "I KNEW IT!". I act like I don't have any idea or I don't notice at all but my mind has it all figured out.
To me, it seems like my intuition is my super power. Which explains why I have the tendency to be impatient because I already know what will happen next. However, it seems like God had enough of me trying to figure things out. He can't tolerate me any longer so He placed me in a situation where He gave me a loooot of dots to connect. That whenever I try to connect one, another dot is added. But it's not enough to discourage the detective conan that's living in me.
Until I got exhausted, frustrated, and disappointed because no matter how hard I try to analyze and trace the connection I just can't boil everything up to one conclusion. I cannot see the bigger picture. The ideas always seem to branch out and if I continue using my detective conan skills, I might end up losing my mind.
While you are busy reading this article, try mo rin makinig sa episode namin:
During those times, I've been asking God to be kind enough to let me see what's in it for me but God has been speaking to me through His word that I should quit overthinking and leave everything to Him, instead. That it's not my job to discover and understand what's about to happen. What He wants me to do is just enjoy the ride as He take over the driver's seat of my life.
I power struggled with the Lord actually but in my stubbornness, God never stopped pursuing me and appealing to me that I should just stop connecting the dots. It took months of battle with my Choleric self then I finally surrendered to the Lord.
After I made that decision, I noticed a lot of benefits that it has brought me. Here are some of it:
●I get excited for what tomorrow could bring.
●I am learning to enjoy every moment of my life.
●I'm still quick to notice details but I no longer stress over it.
●I do not rush things anymore.
●Everytime a piece of the puzzle is being unfolded, it brings me great joy and amazement because God's word is in coherence with the dot that's before me.
●I can focus on what matters most.
●I always ask God to guide me in every step of the way.
●I appreciate and hold on to God's word even more.
●I can truly say that God has really taken over my life.
●God's sovereignty is finally emphasized over me.
●and many more.
It took time and it wasn't easy because doing such means a total shift from the woman who I used to be. But now that I have finally surrendered, God's great peace and joy is running over in my life. Now, I'm more like a kid who partnered with the Lord and is very excited in every step that we make. I fell in love with Him even more and how He carries me through it all. I love watching Him as He orchestrate things for my good. Just like a child waiting for her favorite viand to be cooked.
Thank God for the growth. I'm now carefree. I feel so light as light as the feather and I hope you too will experience this in your life. I hope your eyes will sparkle as you wait for the fulfillment of His promises. Indeed, there's no better feeling than this 😌
P. S.
It's not that God doesn't want us to know what lies ahead. He actually loves to give us clues and He can also tell us everything that's about to happen however if He do this, our pretty little mind can't take hold of it. Our brain cannot process all the good things that God has in store for us. That's why He opted to reveal one dot at a time. Just take it slow. God has already figured it out. Keep calm and have faith 💕