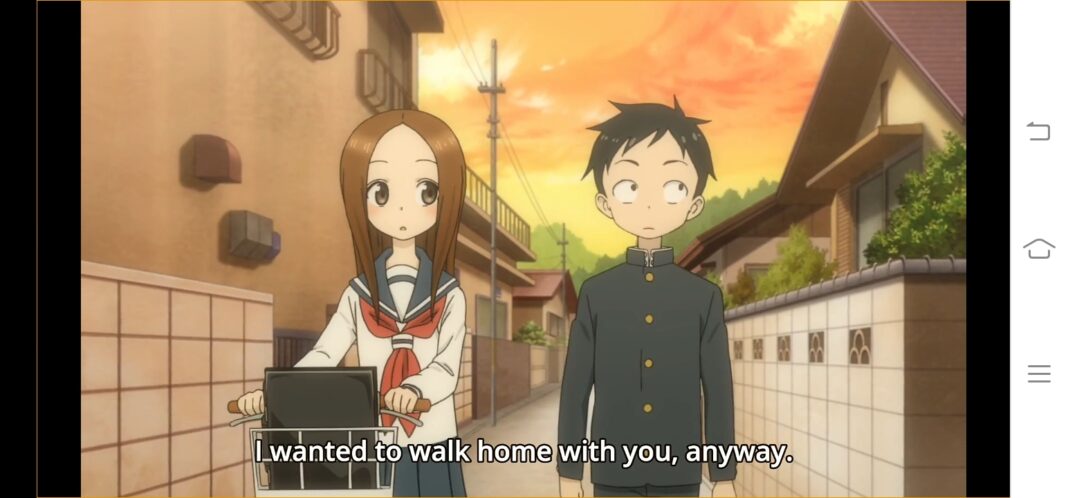 Disclaimer: The views and opinions expressed in this article are those of the authors and do not necessarily reflect the official position of Boiling Waters PH.
"Having a best friend from the opposite sex is one of the most wonderful things to have but transitioning to romance is one of the most difficult things to do."

-someone from BW Community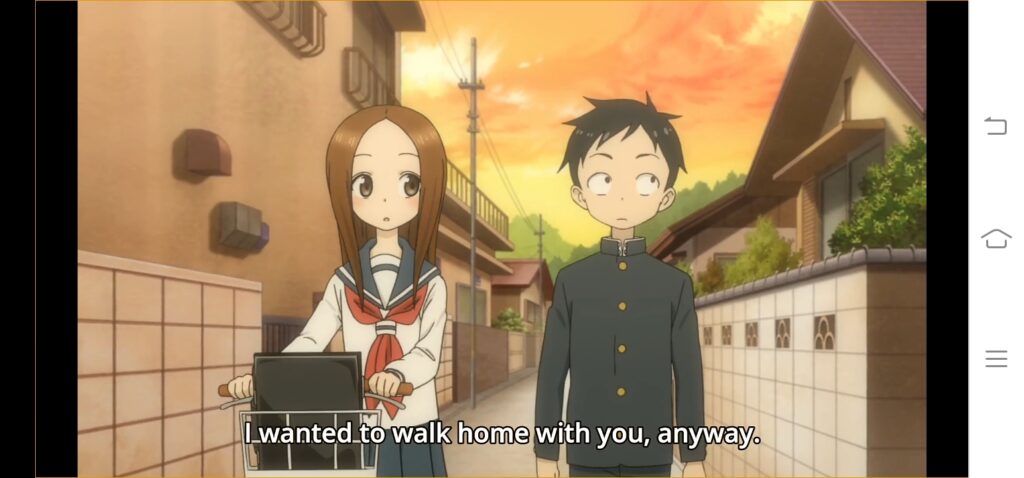 "Okay naman kami as best friends eh, so I think it wouldn't be bad if I let myself fall in love sa kanya."
"Uy, napansin ko sobrang close ninyo, kayo na lang kasi, tutal pareho naman kayong single."
"Malamang may gusto na sa'yo yang si bes mo, patulan mo na kasi."
While you are busy reading this article, try mo rin makinig sa episode namin:
"Sobrang click namin ni bes, ligawan ko kaya s'ya?"
"May something ba sa inyo ng bes mo? Panay upload n'yo ng photos n'yo together sa social media ah."
"I think I'm falling in love with bes. Sabihin ko kaya sa kanya, tutal very open naman kami sa isa't isa?"
Do these questions and statements sound familiar to you?
If you happen to have a best friend from the opposite sex, chances are, you have heard some of these from yourself and the people around you.
"Nah! I have a rule not to fall in love or not to be in a romantic set-up with any of my best friends."
Tropa or jowa. Black and white. Dichotomy. Mutually exclusive.
If this is you, then good for you! You have no problem nor have a need to read this.
But, are you sure that such protocol can be absolutely implemented?
Remember, most general rules have exceptions.
Before you close your thoughts to the possibility of you falling in love (or if you already did, a need to confess), go through the following questions you need to ask yourself. It's better to anticipate an event than to get slapped by it in a surprise of reality. After all, acknowledging a thing is the first step to managing it.
1.) Kilala ko ba talaga si bes??? Kilala ko ba talaga sarili ko???
Let's be honest. You cannot just be friends, let alone be best friends, with anybody on a whim. No matter how much compatible and relaxed you can be with someone during your first moments meeting that person, there needs to be an ample amount of time spent together before you have a substantial amount of knowledge about that person's character. That goes true for all human relationships.
Kaya directly proportional 'yung knowledge mo tungkol sa isang tao sa dami ng oras na kasama mo s'ya.
Kaso, yung information na nakukuha mo ay naka-base sa nature ng ugnayan ninyo. The type and level of connection you have with someone determines the climate of your relationship sa kanya, which in turn, dictates how vulnerable and open both of you can be to each other. This includes your expectations from each other.
In short, ang pagkakakilala natin sa isang tao ay nakabatay sa dami ng oras na kasama natin sya at sa mga ipinapakita n'ya base sa kung ano ang ugnayan ninyo.
Eto 'yung dahilan kung bakit may mga magkakaibigan na nagkakasira 'nung naging business partners. O kaya may mga kaibigan tayong ayaw nating ka-grupo sa isang school project dahil hindi sila maaayos na team members.
This relationship transition also applies to romantic set-up.
May mga taong almost perfect maging kaibigan pero sobrang toxic nung niligawan o nung naging kasintahan.
With these, we can say that a person changes depending on the role he or she performs in the life of someone else.
Though may mga pagkakataon na nag-ooverlap between two or three roles yung mga ipinapakita nila, minsan hindi natin napapansin.
Kaya dapat mong tanungin sarili mo kung kilala mo ba talaga si bes.
And since the above facts also apply to you, tanungin mo rin kung kilala mo na ba talaga sarili mo.
Moreover, it's very certain na alam ng bes mo ang lahat ng bagay tungkol sa'yo and vice versa, including 'yung mga "halang-bituka" moments 'nyo. You and your bes might have just shrugged them off, being each other's best friend.
But how do you think the response will be if romance is brought into the picture???
Sa tingin mo maniniwala s'ya pag sinabi mong mahal mo na s'ya kung alam n'ya lahat ng ka-ninjahan mo?
Kung lagi kinukwento sa'yo ng bes mo mga topak moments nya during the past relationships, can you picture yourself on the receiving end ng mga pagtotopak 'nya?
2.) Kaya kaya namin ni bes na i-handle ang friendship namin kapag may romance nang kahalo?
Handa at kaya ko bang pangatawanan ang desisyon ko kung sakaling hindi maganda ang kahinatnan?
Kaya ko bang makita si bes na masaya sa piling ng iba?
Kaya ko bang ilagay sa alanganin ang pagkakaibigan namin kung magtatapat man ako?
Kaya ba namin isalba ang best-frienship namin in case we fail as romantic partners?
Kaya ba naming i-manage ang pagkakaibigan namin kung sakaling magkaroon ng kasintahan ang isa sa amin?
This is not about being pessimistic. Hindi sa nega tayo. This is preparation for and management of worst-case scenario.
After all, there's no such thing as a free lunch. Kahit anong desisyon natin, there's always a corresponding cost, no matter how small it is. That's called an opportunity cost. For every option you choose, you give up on an opportunity.
Ang kailangan lang nating malaman ay kung anong cost ang pinaka worth it na ma-incur.
Either you fall in love with your bes or not, either you confess or not, there's always a cost to be incurred.
Kung nainlove ka na at hindi ka umamin, you carry the risk of hurting yourself while you are with your best friend, especially kung may mahanap na s'yang romantic partner. The possibility of you being hurt might cause you to act irrationally as perceived by your bes, na parang may iba and something off, and might adversely affect your friendship.
Kung umamin ka naman, you also carry the risk of putting a dent on your best-frienship that can serve as a foothold for awkwardness which can escalate to estrangement. Lalo na kung matibay ang barrier ni bes between friends and lovers.
Having the resolve not to fall in love (and to remain not being in love thereafter) with your bes causes you to lose an opportunity of having a romantic partner who already knows you and probably knows how to deal with you. It also is a cost for you trying to know someone who could be a potential romantic partner when there's already someone you know too well. And if ever you find yourself in a relationship with someone else other than your bes, it will be a cost for you if your romantic partner doesn't trust or even like your bes, especially if you can't simultaneously manage your connection with bes and with jowa. This scenario can also cause you to seek comfort from your bes as your confidant whenever you have LQ with your partner, which, by popular stories, is a risky situation you can put yourself into. Baka mauwi pa yan sa sitwasyong papapiliin ka.
On the other hand, falling and remaining in love with your bes let's you incur the cost of carrying a risk to destroy your friendship when your romantic relationship falls apart. Kaya dapat mas doble effort kayong dalawa na pagyamanin ang inyong pagsasama dahil dalawa ang masisira. It's also the same reason bakit mas mahirap at mas masakit kumawala sa isang romantic relationship na nagmula sa best-friendship. There's always a possibility of killing two birds with one stone.
Of course, there's also a possibility of restoring the friendship after the storm.
We're just into the risks and worst-case scenarios, katulad nung nabanggit.
Ang mahalaga rito, dapat mong pangatawanan na kung kaibigan lang talaga kayo, kaibigan lang. Walang landian. Walang endearment.
Kung nagdecide naman na tawirin ang friends-lovers barrier, then make it clear through words and actions, inspired by that firm intention.
Basta hindi mo nililito sarili mo at bes mo.
So…
Can you take the risk?
No, wait. The question should be, can you determine which risk is worth taking?
Can you identify which cost is worth incurring???
3.) Bakit ko nga ba gugustuhin na maging jowa si bes?

Baka naman convenient? "Sya 'yung nandyan, kaya pwede na 'yan", ganon?
Baka naman na-fall ka dahil lagi kayo tinutukso kahit wala naman talaga kayong malisya? So nagpapadala ka sa buyo ng iba?
Baka naman lagi lang talaga kasi kayo magkasama kaya ka na-inlove?
O baka hindi mo naman talaga intention pero hindi mo maexplain bakit ka na-fall? So marupok ka dahil hindi mo napangatawanan yung friends-lovers barrier?
Look, walang mali kung oo sagot mo sa mga tanong na 'to.
"Eh ano naman kung convenient? Hindi naman ibig sabihin nun easy to get ah!"
"Eh ano naman kung tinutukso kami sa isa't isa? May nakikita siguro silang chemistry and compatibility na dinedeny namin o sadyang hindi lang namin nakikita."
"Duh! The more time spent with someone, the more knowledge gained about each other, the more vulnerability exposed to each other, the greater possibility of being in love with each other."
"Ah basta! Eh hindi ko talaga alam reason eh. Na-inlove na lang ako kakatitig sa mga mata nya habang nagkukwentuhan kami."
There's no problem if romance buds out of friendship sa kahit ano pang kadahilanan o kaparaanan.
Ang dapat nating bigyan ng pansin eh yung motive natin. Yung nasa utak natin. Yung magiging actions and words natin. Hindi lang yung feelings natin.
Falling in love (and falling out of love, for that matter) is easy. Why? Because "falling" involves "gravity" called "kilig". Sadly, this "gravity" fades over time. Kapag nawala na ang kilig, effort na ang umibig. You have to recreate that gravity through actions, not feelings. Paano? Know how love languages operationalize. Communicate your love in a way that the recipient really understands it, because no matter how fluent you are in speaking a certain language, it's useless if the person you're talking to doesn't understand it.
Ang problema eh, do you intend to do that as a potential romantic partner of your bes whom you see as a person you'll be married to and spend the rest of your life with?
Kasi kung hindi, maging magkaibigan na lang kayo, yung walang landian ha. Auto ekis sa FWB. That's very irresponsible.
Think. Pray. Meditate. Observe. Analyze. Ask. Conclude.
Alamin kung yung bes ay:
Bes as in bespren?
Or
Bes as in bestiny?
Kasi baka mauwi sa bes, as in bestiality.
Sayang mga pagkakaibigang nasisira dahil sa magulong pakikihalubilo ng litong pag-ibig.
It's ridiculous how awesome friendships, especially the childhood ones, could be ruined by stupid romanticisms in adulthood.
Kaya ayusin natin mga desisyon natin sa buhay!