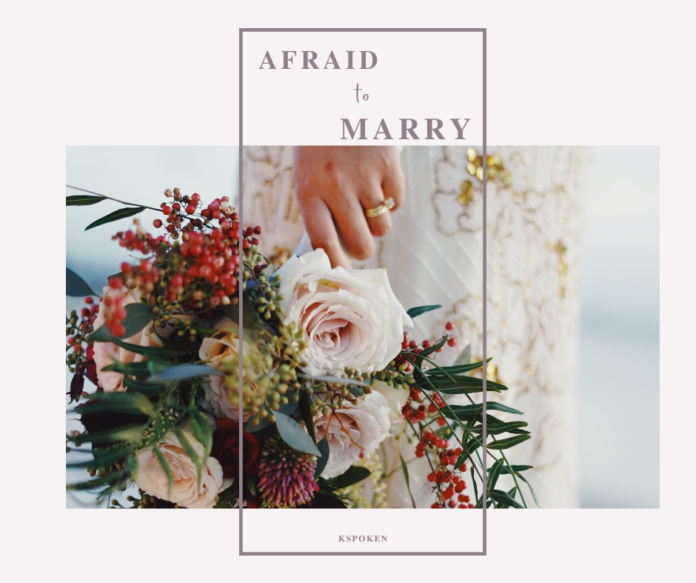 Disclaimer: The views and opinions expressed in this article are those of the authors and do not necessarily reflect the official position of Boiling Waters PH.
Most of the time we are afraid of commitments. We don't want to be tied to something. We always want to have easy access to the EXIT door just in case things don't go as planned.
I am afraid to marry, but that doesn't mean I won't. I want to start my own family, one that is secured and stable. A family that is filled with so much love- the kind of love that will choose you every day even if the feelings are not there at some points. A love that will make time and will stand the test of time. A love that knows what you're worth.
I am afraid to marry a person who is not in love with Jesus.
While you are busy reading this article, try mo rin makinig sa episode namin:
I'm afraid of marrying someone who isn't God's will for me.
I am afraid to marry when I haven't prayed for it. That's why it is really important to pray and consult the Lord on everything. He will undoubtedly respond if we ask. We should expect that His responses will sometimes be the polar opposite of what we wish to hear. However, we must trust and obey Him because He is aware of what is best for both you and me.
I am afraid to marry not because I am afraid to commit. I am just afraid that I might choose the wrong person, a person who is not my suitable partner. I don't want a marriage that doesn't share the same faith, values, and priorities.
Following God's instructions will surely lead us to the one He has chosen for us.
"As Christians, we don't follow our hearts. We follow the Lord with our hearts," a wise man states.