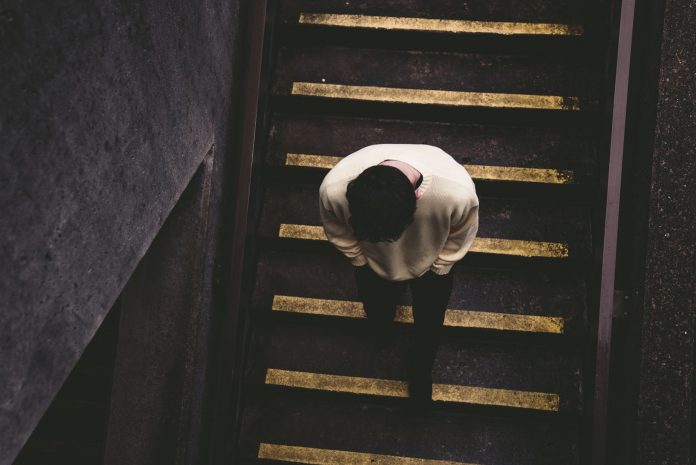 Disclaimer: The views and opinions expressed in this article are those of the authors and do not necessarily reflect the official position of Boiling Waters PH.
WARNING: HIGHLY OPINIONATED
BASTED: HOW TO DEAL WITH IT
Rejection is part of life. You can't get EVERYTHING YOU WANT IT IN THIS LIFE.
While you are busy reading this article, try mo rin makinig sa episode namin:
Having everything that you want only exist in fantasies. This is real life and you will have a fair share of rejection. And besides, where is the beauty in a GREAT COMEBACK if there is no UPSET.
Overcoming rejection is being confident in who you are and accepting the risks that comes with going after what you want.
Now let's focus on the subject of being BASTED.
There are 4 kinds of BASTED.
1. REPTILE STYLE (COLD-BLOODED)
Naranasan mo na bang mauntog sa isang Glass door?
You thought it is a straight path then suddenly you found yourself kissing the glass.
One type of rejection is the reptile style or the so-called cold-blooded style. Kung saan inipon mo lahat ng tapang mo para sabihin kay girl ang nararamdaman mo and she replied rudely and belittle you as a person.
Don't worry, this rude rejection is rare and your response to this should be a no-brainer.
You just simply. SMILE, LAUGH and say "AMAZING!"
Show her and yourself that you find her rudeness to be cute and amusing.
It is important not to get upset or to make it look like this has phased you in any way because if there are any other women around you and you don't want them to know that you got all butt hurt because of some rude girl. BE AS SMOOTH AS SILK.
2. THE CLASSY-CIVIL STYLE
Most of the time when a woman turns you down she will do it in a fairly gentle manner.
She will be upfront with you and let you know that you are a great person and you deserve someone who can reciprocate your feelings.
Among all the type of BASTED, this is the toughest and the soothing style of rejection. Toughest because you're in a mix emotions of being upset and thankful to her for being so civil about it. Soothing because you can still win her as a friend in return.
Your best option is to SMILE, tell her "That was so nice of you, let's stay friends okay?!". Abort Mission and Recalibrate. Give it time. Go have some fun with your buddies during this season. Play some hoops or whatever you love doing, develop some social momentum, and then head back to her with some positive energy but with no expectations. Be a good friend to her. This will show that you don't have hard feelings and will make her think that you "eat rejection for breakfast" AND THAT IS MANLY.
3. FAKE-BASTED
When you thought that she is into you then suddenly she said that "It's a NO!"
This kind of rejection is actually one of the most difficult for guys to deal with because just when you think you are gonna get somewhere with a girl it feels like you got the rug pulled out from under you. It's like leaving you with a big question mark.
My opinion, when you meet with this kind of rejection is to push on and keep going for it anyways. Sometimes, it's really just an attempt to see how interested and confident you are. "Pakipot" sa Tagalog, In the context of you and her had a great chemistry and compatibility right before the moment that you ask her if she feels the same way too.
There's a chance that if you give up agad, you fail her test.
Also, you will be training yourself to stare rejection in the face and not back down from it. AND THAT'S BRAVERY.
4. SELF-INFLICTED
Some of our fallen warriors faced defeat without even trying. Nakakalungkot na madaming guys ang nagkulong sa "Batcave" at hindi na lumabas. They refuse to escalate things sa mga babaeng gusto nila while these amazing ladies are just waiting for them to approach them.
When you go for a girl and get rejected, the emotional pain is totally under your control. It's all up to your perspective in life and how to deal with it.
Everyone faces rejection. Even the great Michael Jordan faces rejection in his Basketball Varsity Tryout. But at least he tried and made a great comeback after that.
If you believe that She's an amazing and one of a kind woman, take the risk. It's not a guarantee that you will be rewarded with a YES but how great it is to gain COURAGE.
WIRED TO BE CAPTIVATED BY A BEAUTY.
DESIGNED TO HUNT AND PURSUE.
CALLED TO BE COURAGEOUS.
NOT MADE TO BE LUKEWARM LOVERS
BUT TO BE BOILING AND PASSIONATE LOVERS
FOR ALL THE GUYS OUT THERE, YEA! THAT'S YOU!