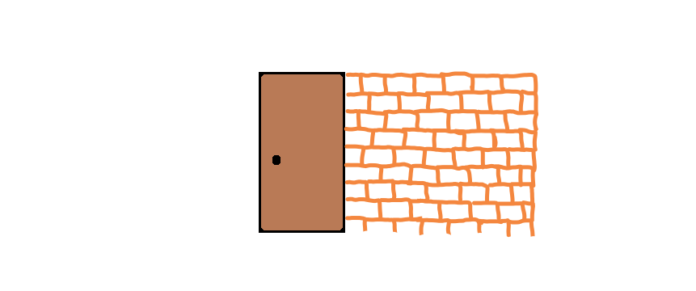 Disclaimer: The views and opinions expressed in this article are those of the authors and do not necessarily reflect the official position of Boiling Waters PH.
Hi, how are you? I hope you're doing well at this point. Just want to check on you, Kaibigan. Are your walls okay? I mean, the walls that you've built to protect you. The walls to keep out mistakes, pain, suffering, hatred, disappointment, etc., that other people caused us and vice versa. Does it have cracks? How about holes? Did someone knock them down for the nth time and you're starting to build it again from scratch? Well, whatever the status of your walls, I hope this realization that hit me, finds you well.
I too, have walls around me. Until I realize how hard it was to build these and fix this again and again and again… Until it becomes suffocating and tiring. I know, there is nothing wrong with having walls to protect you, to protect us. We build it so we can make ourselves stronger, wiser, and keep ourselves sane. But then one day, I saw myself behind those walls, curled up to my knees while staring at complete darkness. Nothing but endless sleepless nights and being eaten by overthinking while trying to keep those walls secured and intact. It was exhausting. It was hard. And I am a mess. I realize that building those walls takes all my energy only to end up hurt and lost.
Then it came to me, walls can harm us more than protect us, especially when it has holes, where people from outside can see you so there is a big chance that they can hurt you and your safety is on the line. Then what if it got knocked down? The debris can hit you. Or if it has cracks that when an earthquake happens and it collapsed, it can kill you. Scary isn't it? That's why I realize that maybe, instead of walls, this time doors will be my main protection. This time, I can decide whether I will open it and let someone in, or just leave a tiny space open or just literally shut the door.  I can choose what is the door made of and the most important point is that, I can get out anytime even if I'm not in that better state. I can still hope to see the light peering through it.
While you are busy reading this article, try mo rin makinig sa episode namin:
Because at some point, those holes might be the people who say a lot of things about your life, the debris is the goals and plans that failed or people who made a mistake and hurt you, or maybe, just maybe, the cracks were the lies and disappointment that someone did which made your trust collapsed and shuttered the kind soul you have.
Don't worry, the walls will still be there, but, I hope you'll also have the door that can help you get out when things are tough and dark and uncomfortable. I hope you will find that escape that would lessen the damage that the walls did to you.
And remember, God will never forsake and leave you. He never promises that it will always be a bed of roses, the ups and downs will be there to build you. You always have Him and will always be. 🙂