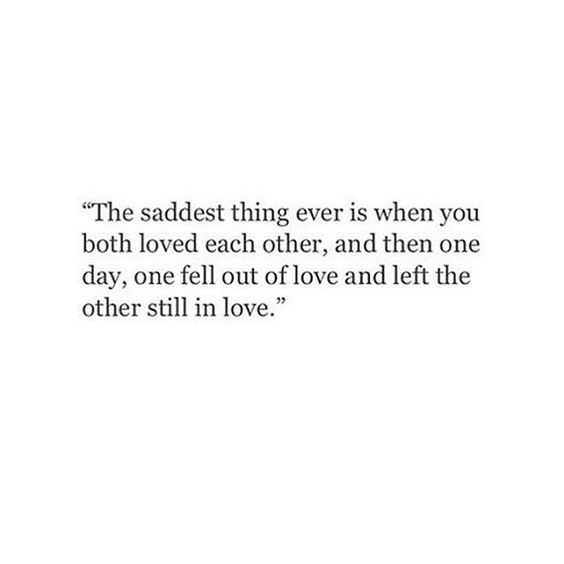 Disclaimer: The views and opinions expressed in this article are those of the authors and do not necessarily reflect the official position of Boiling Waters PH.
It felt so good to be in love, especially when the love came right after you prayed to God that you are ready to give love a chance. Coming from a broken family, I became aloof to guys because my father cheated on my mom, but that also means that my father cheated on me. The trauma that any guy could hurt me resonates in my mind until I became 18 years old. It was the perfect timing. I prayed to God that "God, I want to try to fall in love, gusto ko isa lang". Days after that, a classmate of mine pinged me. It was a *kilig* chats at first, we got to know each other until we had this mutual understanding, then eventually we became lovers. It was not a smooth relationship as we became an item on the most crucial years of our college life but we became each other's companion and support system. 
We graduated together. It's the best feeling for me, especially that it was not my dream course, but to be able to graduate with him, have a picture together with our family wearing our toga still makes my heart skip a beat. I am still grateful for the college relationship we had while I'm writing this.
We continued until we got our first job. We were able to make it. Distance isn't the problem at all because we made time for each other. BGC and Quezon Ave. wasn't much of a problem. We were able to meet each other at least once a week to have quality time. Either I go to his office right after my work or him fetching me in Guadalupe after his work. even when I moved to a different company near to him. We had more time with each other, we were able to date more than once a week since we spend the time together after work.
While you are busy reading this article, try mo rin makinig sa episode namin:
Then pandemic came. It was difficult for the both of us. We were able to survive the 1st year of pandemic, we managed to stay committed even if we did not see each other for 9 months. Physically meeting him after those long months felt so good. He was my best man. 
The start of 2021 shattered our relationship. We felt the gap between us. We noticed it at first and did our best to fill the gap, but it was the growth and change in priority that became our issue. We are too far in terms of current ventures to the point that we cannot reach each other anymore, our communication became dull. The change in priorities became the cause of the usual disagreement until he requested for a cool-off. It was difficult for me because I thought I was the only one who was trying to save the relationship at that time. I went to his house to ask what our current status was. He said he's not ready to answer it and those times that we were not talking made him realize that he's tired of being in a relationship and it gave him peace. I went home defeated but I didn't give up. But it was when I read the chats of this girl and him since January that shattered me. At first, it was all about those things that he could not talk about with me, it's his new venture, but it became our cool-off last January that I initiated because I don't think I'm part of his future anymore. The girl sent a flirty chat but my boyfriend did not, but he did not notice and took action. He just went with the flow until he noticed that the girl was showing signs of possibly being together even if she knew that we got back together. It was painful. It just shows that my gut feelings tell the truth. We fought over the girl instead of resolving the gap between us until he said we should break up. I was devastated. I don't know what to say, I kept arguing with him because I don't want to break up with him. It was not a good move but it is the only thing I could think of because I want him to still be with me, but we got back after the cease-fire.
Getting back together means that we would slowly rebuild our relationship. It was difficult for both of us, especially to me, because I questioned my worth. I thought I was replaceable because the girl got his attention even if he did not actually flirt with her. It was my confidence and self-esteem that I am rebuilding while we work on our relationship again. After that issue, we became more lovely to each other, there were small fights but it was manageable, i thought. 
He gave me the assurance and attention I've been craving for since the start of 2021. We video chatted and meet at least once a month to still have a physical relationship that we both crave for since we live in different cities. In fact, I was happy. I have that glow of being in a healthy relationship and everyone can see it. My friends who I cried with last April were happy that I was loved again. But then it was September that he said that he's having a hard time at work and he couldn't sleep. I cared and did not ask for attention and time since I am already satisfied with the outcome of our relationship. Little did I know that he's suffering because he wanted out of the relationship. 
Then the break up day came, he sent me a lengthy letter explaining that he fell out of love since the time he broke up with me last April. That he did his best to rekindle the feelings he had with me. That he did what boyfriends do to make their girlfriend feel the love that they deserve. That all of his actions, sweet messages, sweet gestures, intimacy were all an ACT. I felt betrayed reading that. All I could think of was "What did I do to deserve this?". I didn't know how to react because it was so sudden. I was devastated, I had a lot of questions in mind that I couldn't ask him because I would just hurt myself if he ever gave me the answer. 
It was really difficult to accept that I was betrayed and not loved for the past 5 months that I gave my all to him. I am still confused why he asked me to live with him, to buy a home with him, why did he tell his parents my plan of setting at a certain age, when he said it was all an act? I am confused by his words and the actions he showed me for the last 5 months. Even a week after the breakup, I still cannot fathom his reasons. 
This break up still hit me so hard as I am writing this. I cannot even be grateful for the 5 years that we've been together but I wish I could. I am lost in thoughts about what I did wrong that he fell out of love. But this break up made me realize that he became my world, while I orbited in his own world. 
I can't wait for the time that I'll heal. I can't wait for the time that God will answer my question why he gave me the wrong person when I asked for a one and only great love. I can't wait for the time that I would be grateful for the time we had together and the experiences he shared with me. I cannot wait for the time that I'll say to God "thank you for redirecting me. I am happy and I've forgiven him".