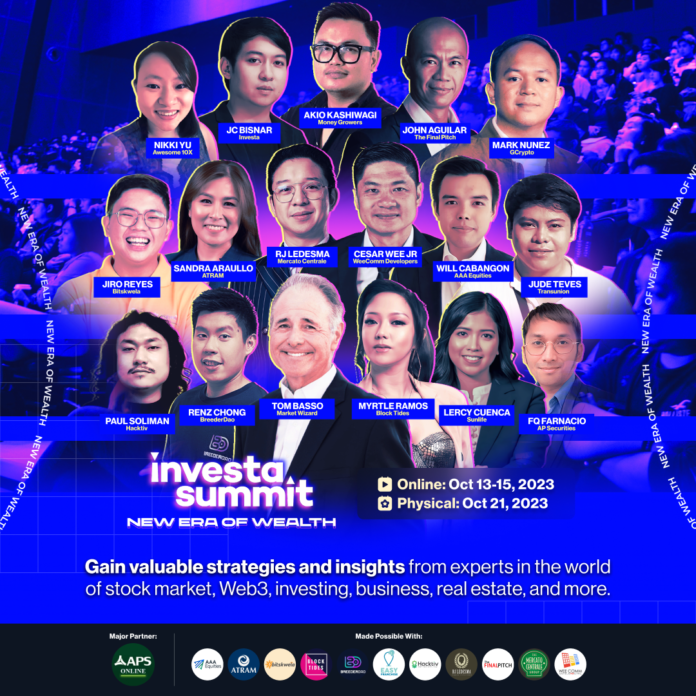 Disclaimer: The views and opinions expressed in this article are those of the authors and do not necessarily reflect the official position of Boiling Waters PH.
The financial landscape is evolving at an unprecedented pace, and to succeed in this new era of wealth, you need to stay informed, adapt, and thrive.
The Investa Summit 2023 is Investagrams' flagship event every year, wherein we gather the best and most inspiring individuals in their industry. It is designed to show Filipinos that we need to be ready for new opportunities, new trends, and a new era of wealth. With over 7 successful summits previously held in the Philippines and Singapore, this time we are bringing in more
value, more learnings, and definitely more impact to the lives of our attendees.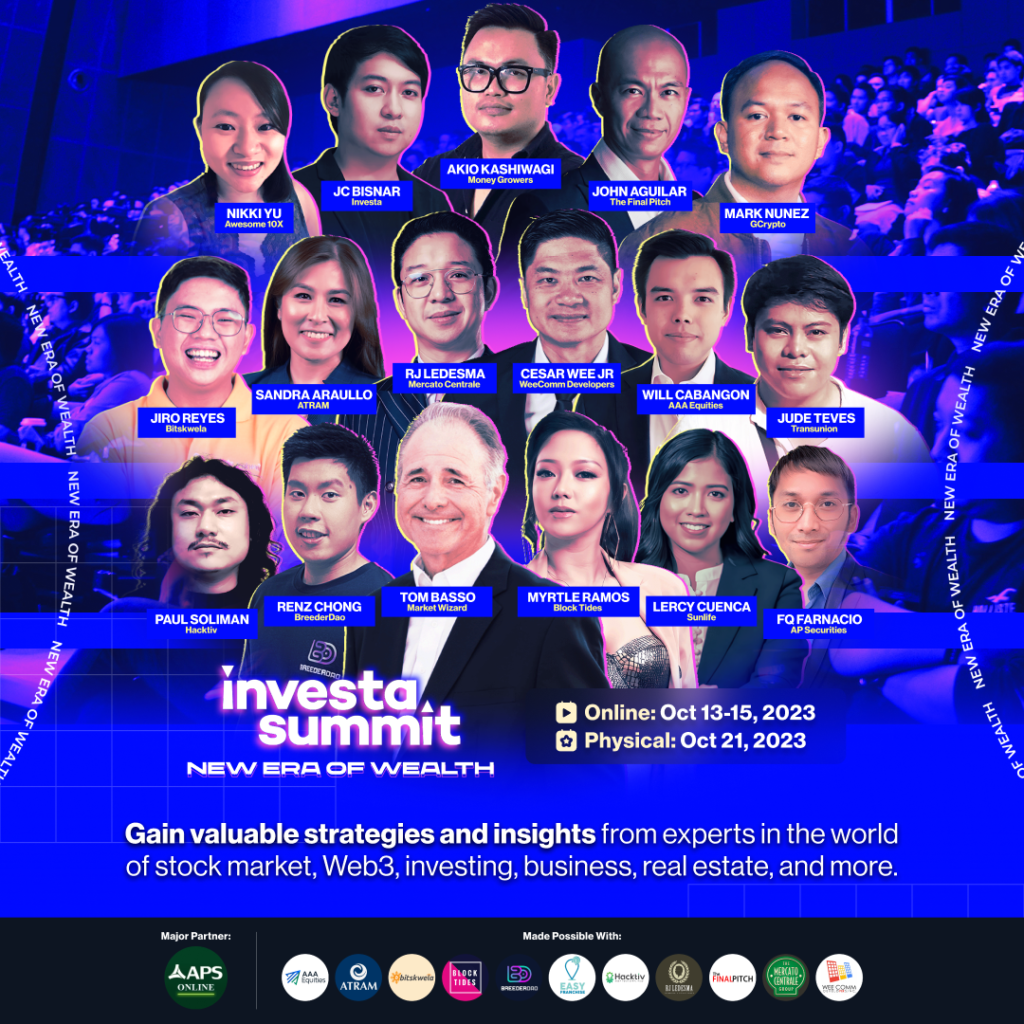 Investa Summit 2023 will cover a wide range of topics that are shaping the future of wealth creation:
● How To Stay Prepared and Spot The Next Bull Market
● The Rise of Digital Banks: A Paradigm Shift in Financial Services
● Innovation and Disruption: Running a Business in a Rapidly Changing Business Environment
● Building Wealth for the Future: Key Principles of Financial Planning
● The Power of AI: How to Take Advantage of AI to Drive Profitable Business Growth
While you are busy reading this article, try mo rin makinig sa episode namin:
Speakers
Investa Summit 2023 features a lineup of industry-leading experts who will share their knowledge and experiences. Some of the speakers include JC Bisnar of Invest, Akio Kashiwagi of Money Growers, Nikki Yu of Awesome 10x and RJ Ledesma of Mercato Centrale. We've gathered experts from the world of trading, business, real estate and more to provide a holistic experience on what the world of finance is today.
Physical Event
For the first time in three years, we're going live! Our physical event will be held on Saturday, October 21, 2023, at the AIM Conference Center in Makati, Metro Manila. This exclusive gathering is open to VIP Ticket Holders who will also have access to the online event.
For those attending the physical event, you can get to witness panel discussions from the best and the brightest about the state of the market today and the future of the Blockchain industry. You can also meet industry-leading experts and be able to network and meet them all together
in one space.
Investa Summit 2023 offers you the opportunity to gain invaluable knowledge and insights that can shape your financial future.
Be ready for new opportunities, new trends, and new shifts in mindset.
Be ready for the New Era of Wealth.
Get your tickets at investagrams.com/investasummit.