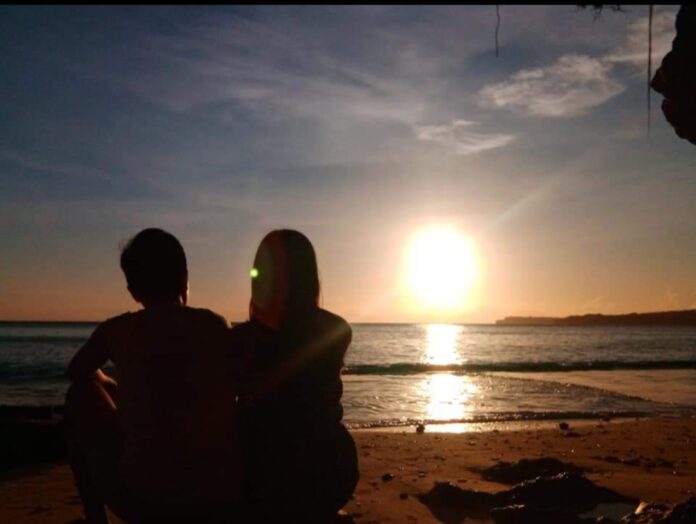 Disclaimer: The views and opinions expressed in this article are those of the authors and do not necessarily reflect the official position of Boiling Waters PH.
Where should I start? I've been keeping this for so long, I dont want to cause any drama. I have survived 2 years thinking of her everyday, from the time I lost her up until the current. This was our little great love story. I met her in a training back when I was starting to build my humane career, we started talking about our advocacies and soon enough we were two human wanting to make a difference to make the world a better and safer place, child rights champions. I courted her seven times and got rejected until I wanted to stop and she decided to start. So…
– We became the cutest😂 and youngest couple working in an NGO in Davao
– We went to take our masters together (but I stopped)
-We travelled a lot and there I found my place and my person in one in an island, Siargao
– We went to visit a lot of places in the south and central
– She was the first person to grab my hand to do free-fall, the highest in mindanao, this was epic since I have fear of heights
-We went canyoneering in Cebu and jump all-we-can
-Roadtrips til midnight
-Late night talks
– I love taking pictures of her when she's happy
– I love supporting her own cause, I have been up with her in their office overtime, cos she loved her job
– She's the coolest dancer of UP ensemble during her days
– We laugh out loud and
-Cry out loud the time she lost her dad during covid
-She was my person, my home, my one great love
– I was hers
– My mom loved her so much and shed tears the time I lost her
– Her family loved us and our small circle knew how genuine she is
– She is loved by everyone she touched
– Her love is so pure
-Until I ruined every piece of her
So, this is what I lost. We were young, I was immature, insensitive and inconsistent. If I have just met her the time I was ready, the time I have learned my lessons, she could have been my last. If I have met her now, I could've taken good care of her and guarded her to things that might cause her pain. She was my TOTGA, and in another life, if there is, I will never let go of her ever again. Now, is not about moving on but just living and live up to the changes the world is offering. I think of her everyday but not wanting to ruin the life she have right now, she is with the right person, and I will still be the person supporting her cause, her happiness and peace. Now, I am writing my own chapter, walking my own path, and living the moment.
I am sending you this for you to know that I am happy for you with the right person you have rn and that you brought so many lessons and pieces of memories that I am grateful for. Praying for the best, cos you deserve all the love you have rn. Ingat!) gang ngayon di nya pa sineen. Nagbabakasakaling mabasa nya sa page nyo, follower po sya ng boiling waters too. Please keep my name confidential. Thank you.