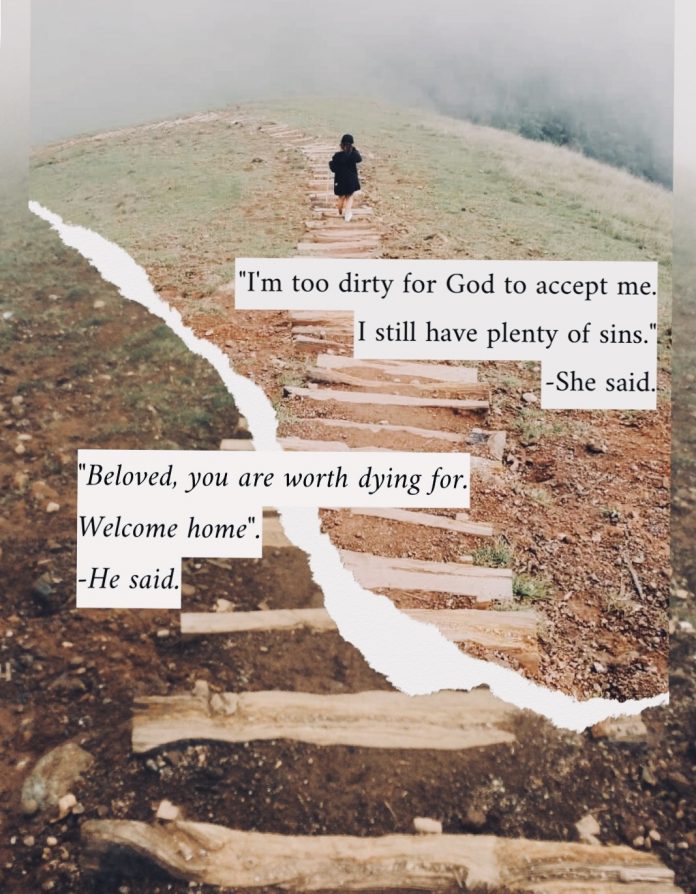 "Madami pa 'kong kasalanan, 'saka na 'ko babalik kay Lord."
Let me tell you the truth, we will never be perfect upon His eyes. It's the enemy that causes the guilt in our hearts because of the sins that we have. We feel like we can't seek God because we're too sinful and nothing but a filthy rugs in His sight. We ask someone to pray for us, instead of directly kneeling down to God and surrendering all. We always fail Him, yet He loves us still that He wants to reach out to you and me.
Then when He reached out His hand to us, we'll sway Him away and turned back to Him saying that we don't need Him in our lives. Because of our pride thinking that we can do what we wanted to do without His help.
You know what, when He is allowing pain and suffering it's His megaphone so we can remember Him. We cry out for help. We're trembled thinking that we don't deserve His forgiveness, but even before we've sinned against Him He had forgiven us once and for all.
"Past, Present, and Future sins were washed away because of Jesus."
Meaning your good works nor religion won't please God to forgive you. Neither going to church nor praying everyday won't save you.
But because grace wins and you believed in Him.
You are always worth dying for. You are always welcome home.