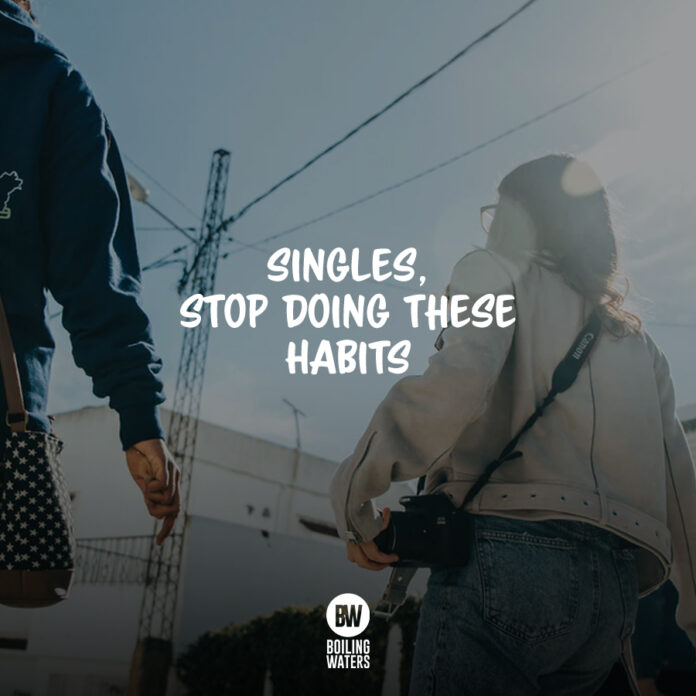 Disclaimer: The views and opinions expressed in this article are those of the authors and do not necessarily reflect the official position of Boiling Waters PH.
Not everyone is given the chance to have a partner in life. It is a reality that we have to face. But for those who have… cheers to you! Now let's go to Single people out there who is "Okay Naman" pero they are having a hard time finding that special one. But if you are single and not looking then skip this note. Please read aloud so people at the back can hear!

1. YOU DON'T RESPECT YOURSELF. This respect that you are receiving is proportional to the respect that you are giving to yourself. If you take care of yourself mentally, emotionally and physically, then others will be attracted to the prospect of taking care of you mentally, emotionally and yes…physically.

Apply it for a month.Take care of yourself. Exercise and eat well. Sleep well at night. Work hard and plan ahead. Be social. Eliminate bad habits. Speak about your ideas without inhibition and expect nothing in return. Join a cause. Share things based on the simple pleasure of sharing. Don't accept judgments made by yourself or others. Don't take rejection personally. Save a puppy by adopting one. It is not easy, I know. But Great Returns comes from Great Investments.
While you are busy reading this article, try mo rin makinig sa episode namin:

2. YOU HAVE MT. APO EXPECTATIONS. Koreanovelas are great relaxation and good for imagination. But utang na loob! Don't expect someone from a fictional story can literally exist in the real world. Balance things. Be rooted in reality and be prepared to see flaws.We all have our own imperfections. Learn to appreciate some people's imperfections. Learn to appreciate and improve upon your own. Otherwise you're going to be single (and angry) for a very long time.

3. YOU HAVEN'T DEVELOPED SKILLS FOR INTIMACY. A lot of people are great "on paper" daters. What I mean by that is that they go on dates regularly. They're attractive, attentive, have good jobs, interesting skills and hobbies. They do the dinner conversations, they laugh in the right places, they talk about their lives, their families, their careers, their aspirations. They nail everything and yet……nobody sticks around.Intimacy sa isang relasyon requires emotional investment and vulnerability.Ibig sabihin, you need to open up. Tell something na personal. Kahit minsan it will make you feel uncomfortable. Expose your weakness. Share your unfiltered opinion and values na pwedeng mag stir ng attention ng ibang tao and pwedeng maging cause ng rejection mo. But in the long run.

Eventually…you will meet someone who truly cares and genuine enough to accept who you are.
If you observed. I used YOU. Yes YOU! Finding the right one means being the right one first. Eventually you will meet someone who took time to be the right person himself/herself.